Java Stuff
The Java Specialists' Newsletter
Web-Harvest Project
Published on ONJava.com (http://www.onjava.com/) See this if you're having trouble printing code examples by Thomas Bernhardt and Alexandre Vasseur 03/08/2007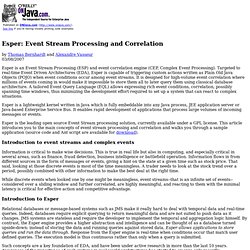 Esper: Event Stream Processing and Correlation
Before you start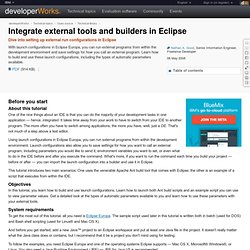 Integrate external tools and builders in Eclipse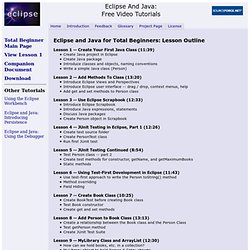 Total Beginner Lessons
Lesson 1 -- Create Your First Java Class (11:39)
Introduction to Java Programming
Welcome to Migrate4j
David Fischer's Java Programming Examples: Capture Video from Lo
This example program will capture the video and audio stream from a Logitech QuickCam Pro 3000 USB camera for 10 seconds and stores it on a file, named "testcam.avi".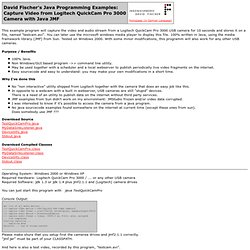 Free Java Download | Free Java Tutorials | Java Development
Java SE Desktop Technologies - Java Media Framework API (JMF)
http://www.ipassion.com.tw/pdf/iP2937_DSH_1.pdf
Getting Java to take snapshots from your webcam or other video capture device is surprisingly easy.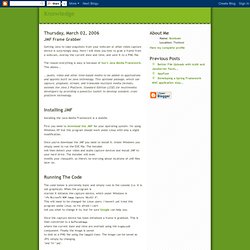 JMF Frame Grabber
java, javscript,Free source code for the taking. Over five milli
Welcome to Freewarejava.com, the place to find free Java applets
Java Interview Questions, Java Forums, Java Source codes, Free o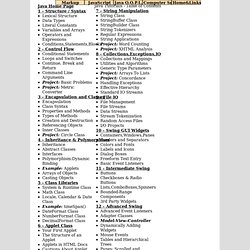 Java Tutorials - Table of Contents Java Home Page 1 - Objects,Applications,Applets
Java Code Examples, Java Tips and Java Related Articles
Java Code Examples, Java Tips and Java Related Articles
ARToolkit
import java.nio.ByteBuffer;import java.nio.IntBuffer; import javax.media.opengl.GL;import javax.media.opengl.GLAutoDrawable;import javax.media.opengl.GLCanvas;import javax.media.opengl.GLEventListener; import jp.nyatla.nyartoolkit.NyARException;import jp.nyatla.nyartoolkit.core.NyARCode;import jp.nyatla.nyartoolkit.core.types.NyARIntSize;import jp.nyatla.nyartoolkit.jogl.utils.GLNyARParam;import jp.nyatla.nyartoolkit.jogl.utils.GLNyARSingleDetectMarker;import jp.nyatla.nyartoolkit.qt.utils.QtNyARRaster_RGB;
A script enabled browser is required for this page to function properly Oracle Technology Network > Java SE > Java SE Documentation > Java SE Specifications Contact Us Report errors in JLS Report errors in JVMS Java Language and Virtual Machine Specifications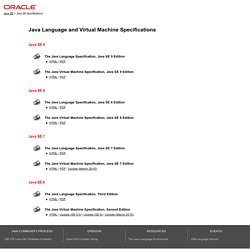 a textbook for a first course in computer science for the next generation of scientists and engineers Textbook.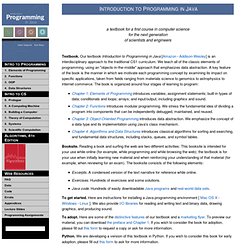 Introduction to Programming in Java: An Interdisciplinary Approa
JavaSpecialistInauguralWebinar-2010-04-16_640x480.mov (video/qui
j-javaresources.html?ca=dgr-twtrJ-Resourcesdth-JV from ibm.com -
Since its introduction to the programming community as a whole in 1995, the Java platform has evolved far beyond the "applets everywhere" vision that early Java pundits and evangelists imagined a Java world to be like. Instead, the Java world rose up to Swing, coalesced around servlets, rode that into J2EE, stumbled on EJB, sidestepped over to Spring and Hibernate, added generics and became more dynamic, then functionalized, and continues to grow in all sorts of interesting directions even as I write this. Which leaves the Java programmer who didn't grow up along with the language somewhat overwhelmed. As a speaker, blogger, consultant, and mentor, I am frequently asked by junior and intermediate programmers working in the Java space for resources to help them master this wide, complex, seemingly endless world.