Ilustraciones
Ink, paint, and feathers.
Honestly, even I don't know how I can outline so well in watercolor. Or do most other things in my life with extreme grace, precision, and prowess. The warm glow of awesomeness that surrounds me as I go about my day-to-day tasks is, I like to think, unique to my adorable, sprinkle-coated cupcake of a personality.
Jonny Wan Illustration
Main : Sachin Teng
PNB
FABIO COBIACO
skottieyoung on deviantART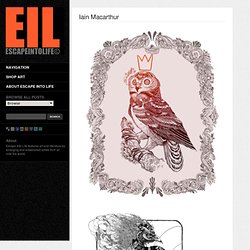 Iain Macarthur | Escape Into Life
Artist Bio Born in 1986 in Swindon, England. Became a fanatic of art at the age of eight in which I was introduced to art through watching a lot of cartoon shows and comic books. First ever comic I looked at was the Batman series.
MAIN : Marion Bolognesi
Home :: Dan Hillier
Portfolio do artista Fenghua Zhong | THECAB - The Concept Art Blog
ERIC CANETE
fenghua zhong - zhongfenghua - CGHUB
designerpreis // the portfolio of andreas preis
Illustrations for Cover Her Face by PD James which is a murder mystery set in 1950's England.
pd james - Jonathan Burton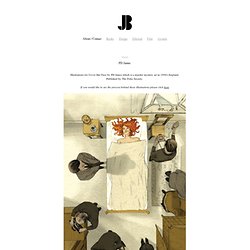 Shapes of Conscious
Looks like good Illustrations by Anton Semenov
Ryan Berkley | Animal Illustrations
Ryan Berkley is a talented illustrator from Portland, Oregon. A big part of his portfolio are these witty and immaculate animal illustrations. When I first saw Ryan's illustrations, I could almost imagine the personality of each of the portrayed animals.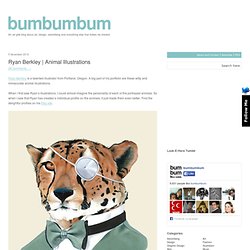 beinArt Surreal Collective
Steve Huston | Artwork
Wind Waker - Zaphk
013A - General McDeath
dan voinea - gallery
FELIX BLOMMESTIJN
Retro Futurism | Ubersuper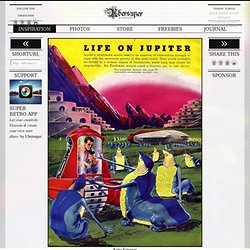 Retro Futurism Frank R. Paul was an illustrator of US pulp magazines in the science fiction field. He was born in Vienna, Austria… Frank R.
David Fleck : Illustration & Architecture
ellboy is a gem, one of considerable size and a surprising luster. While it is obviously a gem that has been mined from that immeasurably rich seam first excavated by the late Jack Kirby, it is in the skillful cutting and the setting of the stone that we can see Mignola's sharp contemporary sensibilities at work." - Alan Moore
Art | Art of Mike Mignola
OlliHihnala.com
Drawings | Laurie Lipton Official Website
| Page 4
gnut
Street Art by Przemek Blejzyk. | Artmonía
Happy Hour - Alex Solis
taupe syuka
Adonna Khare
Malefic Time. SOUM
MAIN : GHOSTCO - StumbleUpon
Wesley Burt Artwork
the drawings of Leonardo da Vinci
life drawing and figure painting
Sketches : Kevin Ragnott
SirMitchell
LAPRISAMATA
Diet Rock
Victor Wang's Paintings
Art Forums - A Singular Creation Art Community • Tutorial: Painting Realistic Eyes
The Amazing Art of Tzviatko Kinchev - Draw As A Maniac
don kenn gallery
Rubens Scarelli on the Behance Network
Gorgeous Bird Paintings by Adam S. Doyle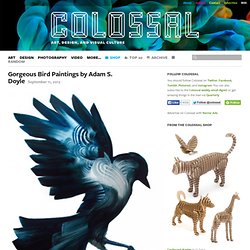 Artist Adam S. Doyle who recently relocated to Hong Kong creates beautiful gestural paintings of birds, where the seemingly incomplete brushstrokes form the feathers and other details of the animal. In some strange way it reminds me of the story of the Renaissance painter Giotto who is rumored to have been able to draw a perfect circle without the aid of a compass, as if Doyle just picks up a dripping paint brush and in a few seconds paints a perfect bird.
sergio toppi
Matthieu Forichon - Illustrations
Blasterkid on deviantART
Studio
The Art of Matt Kaufenberg
Cute, clever and quite bitter & Chicquero
Artwork By Steve |Welcome to Artwork by Steve|
SoulOfDavid's deviantART Gallery
Sound of Design
pixel mixer
grimmy3d's deviantART gallery
Speed Painting Online Painting Lessons Preview painting water www.timgagnon.com
I Paint
WATERCOLOR : Marion Bolognesi
Matei Apostolescu - Work (higher resolution images)
Vintage Advertisement of Modern Technology
David Smith – Traditional Ornamental Glass Artist
Luis Toledo on the Behance Network
The opening scene of A Link to the Past is one of...
See . Saw on the Behance Network
How to Draw the Head from Any Angle
Illustration & Hand-made Typography » Personal Work I
MONAUX ~ Illustration & Hand-made Typography
Goodbrush.com
Sketchbook Secrets: 50 Beautiful Sketchbook Scans
The sketchbook is—to borrow a term from the new millenniums' popular discourse—an artist's BFF. It's a diary for the visually inclined—a place where artists can most comfortably explore their personal thoughts, work out their visual needs, practice, maintain a visual history, and hopefully create the unpolished work that will eventually lead to amazing work for the world to see. But, sometimes, when we're lucky, we get to see the process. Below are 50 beautiful sketchbook scans from 35 talented artists.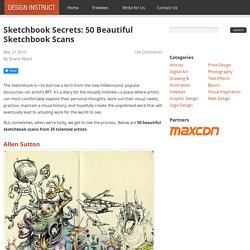 Exposición Gabriel Moreno - Pajaro : EX7
The Illustration &Design World of Zach Johnsen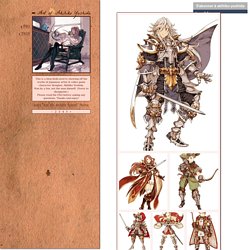 dvwlookbook: Four Heroes of Light by Akihiko Yoshida. Though his art and character design may seem simplistic in this particular picture, Akihiko Yoshida is wonderful at designing characters with simplistic features and dress while still conveying so much. He is economical in some of his details and more studious in others.
Akihiko Yoshida, est. 1967
carnovsky
Main : Jublin
Envisioning Disney Characters in "Real Life" on the Behance Network
BustedTees - Funny T-Shirts - New T-Shirt designs every week
joefentonart.com
Tim Shumate | Society6
hey, cmon
Ferris Plock
Illustration portfolios | 9 — Featured / by
animation
carnovsky
Johan Thörnqvist & Pictures from my phone
30 Fantastic T-shirt Design Concepts
Mind-Bending Body Painting Work by Craig Tracy
Sculptures Popping Out of Paintings - My Modern Metropolis
ROBERT H. GODDARD: The rocket man
Bird in Mouth, Beautiful Illustrations & Scene 360
Reinterpreting Tales
Ethereal Digital Paintings Capture The Look Of Loneliness
visual sundae