Data Visualization Tools
Utilities and tools used in the visualization of data
Algorithms | Science | Code | Computational insights. Where Did My Post Go? (beta) Where Did My Post Go?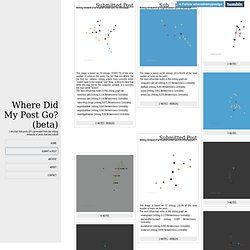 (beta) I am a bot that posts GIFs generated from the reblog networks of posts that you submit. Scraping websites using the Scraper extension for Chrome. If you are using Google Chrome there is a browser extension for scraping web pages.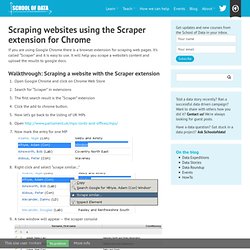 It's called "Scraper" and it is easy to use. It will help you scrape a website's content and upload the results to google docs. Instructional and Educational Videos, Animated Explanations, - Explania. The 20 best tools for data visualization | Web design. It's often said that data is the new world currency, and the web is the exchange bureau through which it's traded.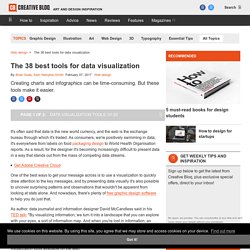 As consumers, we're positively swimming in data; it's everywhere from labels on food packaging design to World Health Organisation reports. As a result, for the designer it's becoming increasingly difficult to present data in a way that stands out from the mass of competing data streams. One of the best ways to get your message across is to use a visualization to quickly draw attention to the key messages, and by presenting data visually it's also possible to uncover surprising patterns and observations that wouldn't be apparent from looking at stats alone.
Selected Tools. By Sindice. Free Data Visualization Software. VisiNav. VisiNav is a system to search and navigate web data, collected from a multitude of sources.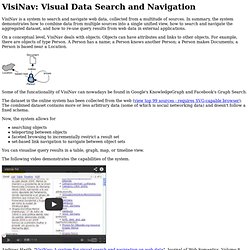 In summary, the system demonstrates how to combine data from multiple sources into a single unified view, how to search and navigate the aggregated dataset, and how to re-use query results from web data in external applications. On a conceptual level, VisiNav deals with objects. Objects can have attributes and links to other objects. Disco Hyperdata Browser. The Disco - Hyperdata Browser is a simple browser for navigating the Semantic Web as an unbound set of data sources.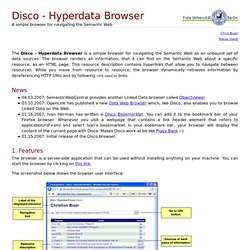 The browser renders all information, that it can find on the Semantic Web about a specific resource, as an HTML page. This resource description contains hyperlinks that allow you to navigate between resources. 9 Powerful Free Infographic Tools To Create Your Own Infographics - DATA VISUALIZATION. Powerful Free Infographic Tools To Create Your Own Infographics A Do-It-Yourself Guide to Infographics Infographics are everywhere, and we can't get enough of them!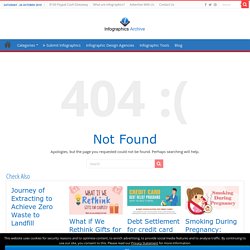 By presenting information in a compact and creative format, infographics are able to quickly convey knowledge and engage its viewers. Most Infographics are fun to read and provide valuable information. Important to marketers, submitting unique infographics to the web that have to do with your niche, is one of the best things you can do for online marketing! World Economic Datas.
Clickstream Data Tools. Online Analytics | Web Analytics - SiteCatalyst | Online Business Optimization by Omniture. Piwik - Web analytics - Open source. Yahoo! Web Analytics. Impure Blog. Polychart. Sparklines. News 15 June 2013 - Version 2.1.2 Relased This release adds support for jQuery 1.10.0 and other bug fixes and minor improvements.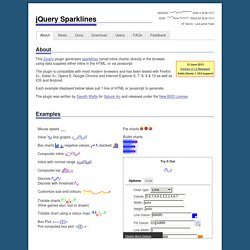 See the full changelog for details of all changes. Quadrigram. Gephi, an open source graph visualization and manipulation software. Crazy Egg – visualize your visitors. The Power of Maps. Maps are both necessary tools for analysis and crucial delivery visuals for foresight and warning products.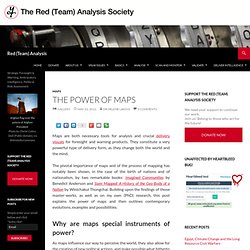 They constitute a very powerful type of delivery form, as they change both the world and the mind. The pivotal importance of maps and of the process of mapping has notably been shown, in the case of the birth of nations and of nationalism, by two remarkable books: Imagined Communities by Benedict Anderson and Siam Mapped: A History of the Geo-Body of a Nation by Winichakul Thongchai. Multiple Outcome Measurement. Jolicharts. Demo Videos | Ifbyphone. Datavisualization.ch Selected Tools. Webtrends, The Global Leader in Mobile and Social Analytics. AccuTrack SPC™ - Keyword Level Phone Call Tracking Product. The Marketer's Challenge Digital marketing teams are tasked with optimizing campaigns across Search, Social, Mobile, Display or Email channels, with the objective of driving positive ROI.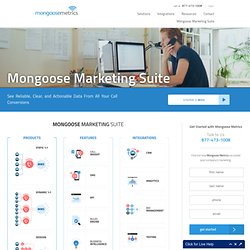 Yet, optimization requires effective management of an array of tools and platforms. FeedBurner. iPerceptions - Customer Satisfaction Measurement. Visualization Tool. InfoGraphics (Visual Maps) Easel.ly | create and share visual ideas online. Venngage. Infographics and charts - interactive data visualization | Infogr.am. Data Science Toolkit. File to Text. Usage Command Line on OS X and Linux Download python_tools.zip, extract into a new folder, cd into it and run .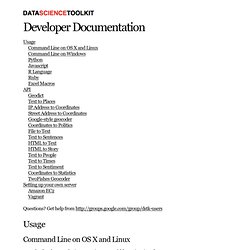 /install This will create a set of scripts you can run directly from the command line, like this: html2text | text2people. Ocropus - The OCRopus(tm) open source document analysis and OCR system. OCRopus™ is an OCR system written in Python, NumPy, and SciPy focusing on the use of large scale machine learning for addressing problems in document analysis. OCRopus 0.7 is the latest release of the OCRopus OCR system. It features a new text line recognizer based on recurrent neural networks (and does not require language modeling), models for both Latin script and Fraktur, and some new tools for ground truth labeling. Installation: To install, use: $ hg clone -r ocropus-0.7 $ cd ocropus/ocropy $ sudo apt-get install $(cat PACKAGES) $ python setup.py download_models $ sudo python setup.py install $ .
/run-test. IP Address to Coordinates. Usage Command Line on OS X and Linux Download python_tools.zip, extract into a new folder, cd into it and run . Geolocation and Online Fraud Prevention from MaxMind. Browsing the web of data. Google wonder wheel. GoogAWHO. Prezi - presentation editor. Information Visualization Manifesto. Posted: August 30th, 2009 | Author: Manuel Lima | Filed under: Uncategorized | – "The purpose of visualization is insight, not pictures" Ben Shneiderman (1999) – Over the past few months I've been talking with many people passionate about Information Visualization who share a sense of saturation over a growing number of frivolous projects. The criticism is slightly different from person to person, but it usually goes along these lines: "It's just visualization for the sake of visualization", "It's just eye-candy", "They all look the same".
Sprint. SOFTWARE. Dzinpress. Online Analytics | Web Analytics - SiteCatalyst | Online Business Optimization by Omniture. Toolbox. Remote data visualization. GazeHawk - Eye Tracking For Everyone - Usability Services & Software. Edistorm. Information Architects.
Infographics. Advertisement The main goal of data visualization is its ability to visualize data, communicating information clearly and effectivelty. It doesn't mean that data visualization needs to look boring to be functional or extremely sophisticated to look beautiful. To convey ideas effectively, both aesthetic form and functionality need to go hand in hand, providing insights into a rather sparse and complex data set by communicating its key-aspects in a more intuitive way. Yet designers often tend to discard the balance between design and function, creating gorgeous data visualizations which fail to serve its main purpose — communicate information.
Mashable. Data browsers. Google-refine. SIGMA. Tabulator.
---
drbazuk Jun 7 2012

wow this needs to be sorted and better organised... just shows what happens when it grows too big :(
---