Recipes
Old Fashioned Buttermilk Biscuits. [ Close Privacy Policy ] Privacy Policy / Your California Privacy Rights Revised and posted as of March 4, 2013 Prime Publishing, LLC and Ginsburg Enterprises Incorporated ("Company," "we" or "us") reserves the right to revise this Privacy Policy at any time simply by posting such revision, so we encourage you to review it periodically.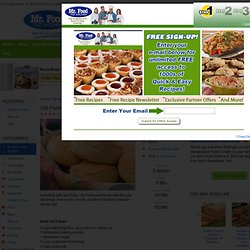 In order to track any changes to this Privacy Policy, we will include a historical reference at the top of this document. Bacon and Cheese Potato Casserole. [ Close Privacy Policy ] Privacy Policy / Your California Privacy Rights Revised and posted as of March 4, 2013 Prime Publishing, LLC and Ginsburg Enterprises Incorporated ("Company," "we" or "us") reserves the right to revise this Privacy Policy at any time simply by posting such revision, so we encourage you to review it periodically.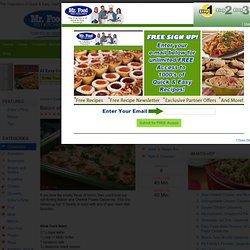 In order to track any changes to this Privacy Policy, we will include a historical reference at the top of this document. This Privacy Policy will tell you, among other things: Million Dollar Potatoes. [ Close Privacy Policy ] Privacy Policy / Your California Privacy Rights Revised and posted as of March 4, 2013 Prime Publishing, LLC and Ginsburg Enterprises Incorporated ("Company," "we" or "us") reserves the right to revise this Privacy Policy at any time simply by posting such revision, so we encourage you to review it periodically.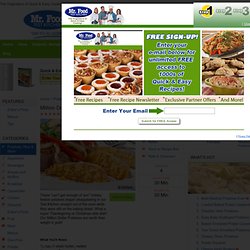 In order to track any changes to this Privacy Policy, we will include a historical reference at the top of this document. Chicken and Cheese Lasagna Roll-Ups - iVillage. Baked Potato Pizza Recipe. 2 AM Chili | Comics. Lunch Sandwich Round-Up - KitchenDaily - StumbleUpon. The Food in my Beard - StumbleUpon. Now youre cooking with comics. - StumbleUpon. Jennifer Wang - StumbleUpon. Spring Holidays: Mothers Day Brunch Recipes - Martha Stewart - StumbleUpon. Sweetapolita - StumbleUpon. Cheesecake Recipes - Easy Cheesecake Recipes at WomansDay.com - Womans Day - StumbleUpon. Whipped, mixed, baked or frozen, at one point or another, most of us have lingered in our love affair with cheesecake.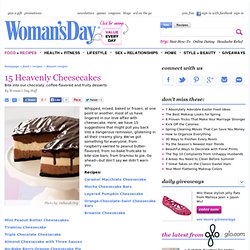 Here, we have 15 suggestions that might pull you back into a dangerous remission, glistening in all their creamy glory. We've got something for everyone, from raspberry-swirled to peanut butter-flavored; from no-bake fruitcake to bite-size bars; from tiramisu to pie. Go ahead—but don't say we didn't warn you. Get Off Your Butt and BAKE! & Impressive recipes made simple - StumbleUpon. Graham Cracker S'mores Cookies | Sweet Pea's Kitchen - StumbleUpon. Graham Cracker S'mores Cookies Graham Cracker S'mores Cookies with a graham cracker base, topped with a chocolate chip marshmallow cookie and chopped Hershey's bars on top.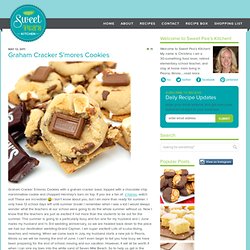 If you are a fan of s'mores, watch out! These are incredible! I don't know about you, but I am more than ready for summer. I only have 12 school days left until summer break! Better-Than-Crack-Brownies | How Sweet It Is - StumbleUpon. I'm sorry for doing this to you.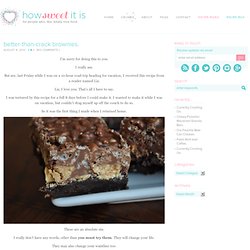 I really am. But see, last Friday while I was on a 10-hour road trip heading for vacation, I received this recipe from a reader named Liz. Liz, I love you. That's all I have to say. Pasta Pie - StumbleUpon. With the enthusiasm my children showed for this recipe, you would have thought I reinvented the wheel.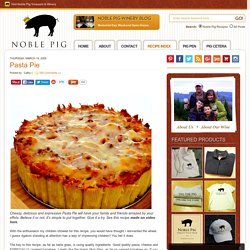 I guess rigatoni standing at attention has a way of impressing children? It is kind of cool. Circle B Kitchen - Circle B Kitchen. Ultimate Dessert Guide - 50 Best Chocolate Desserts - StumbleUpon. Mmm, the Best Chocolate Desserts!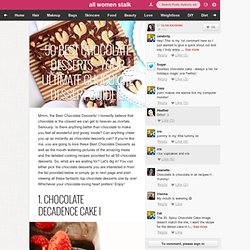 I honestly believe that chocolate is the closest we can get to heaven as mortals. Seriously. Cheesecake Stuffed Strawberries | - StumbleUpon. Cheesecake Stuffed Strawberries These cheesecake stuffed strawberries are the perfect dessert treat!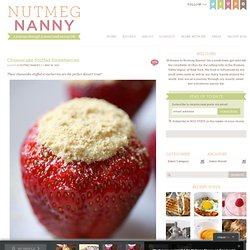 Can I just say that I have died and gone to heaven. Cheesecake stuffed strawberries….how have I not made these before?! Parmesan Roasted Potatoes - StumbleUpon. Ok fine.
I'm officially ready to make the transition to fall. And I thought, what better way to do it than with my all time favorite Parmesan Roasted Potatoes! These are like candy. 100% addictive. Once you stop, you just can't stop. Top 10 Bacon Blogs : Food &Drink. TasteSpotting | a community driven visual potluck - StumbleUpon. Punchfork - The best new recipes from top food sites - StumbleUpon. Picky Palate - StumbleUpon.
---