Awesome Art
Belgium art nouveau. The Gashlycrumb Tinies. Salvador Dalí Illustrates Alice in Wonderland, 1969. By Maria Popova What the Mad Hatter has to do with one of the most inspired collaborations in Western culture.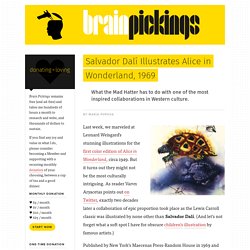 Last week, we marveled at Leonard Weisgard's stunning illustrations for the first color edition of Alice in Wonderland, circa 1949. But it turns out they might not be the most culturally intriguing. As reader Varvn Aryacetas points out on Twitter, exactly two decades later a collaboration of epic proportion took place as the Lewis Carroll classic was illustrated by none other than Salvador Dalí. (And let's not forget what a soft spot I have for obscure children's illustration by famous artists.) Book Of Art. Peter Callesen. DOUBLE EXPOSURE PORTRAITS on the Behance Network. Geek Art – Art, Design & Lightsabers. Colossal | art + design. Muertitos : Christian Montenegro. Sistine Chapel. MWM Graphics | Matt W. Moore. Installations by Myeongbeom Kim | Cohabitaire.
Installation artist, Myeongbeom Kim mixes the inanimate, urban and mundane with natural, elemental and alive to create surreal works of art.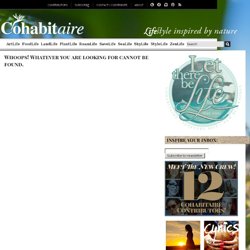 Since studying Environmental sculpture, Kim has been creating nature inspired works around South Korea and the US for many years – and, I don't know about you guys, but I'm pretty awestruck by the imagination required to carry out such dynamic creation. And just a little bit jealous…. A Sydney-side freelance graphic designer, photographer & yoga teacher - I find myself turning to nature for guaranteed revival from the crazy pace of city life - be it digging in my garden, capturing natural beauty through a lens, floating in the ocean, practicing yoga or out exploring this incredible planet we all call home.
Won Park – The Master of Origami Paper Folding. Origami is the traditional Japanese art of paper folding.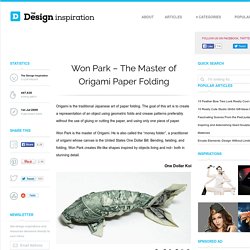 The goal of this art is to create a representation of an object using geometric folds and crease patterns preferably without the use of gluing or cutting the paper, and using only one piece of paper. Won Park is the master of Origami. He is also called the "money folder", a practitioner of origami whose canvas is the United States One Dollar Bill.
35 Inspiring Color Palettes from Master Painters | Art Varsity. Putting together a great color palette for your design work can be one of the most challenging aspects of any project.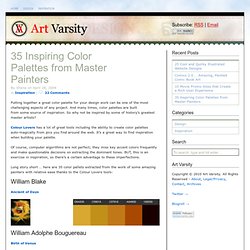 And many times, color palettes are built from some source of inspiration. So why not be inspired by some of history's greatest master artists? Colour Lovers has a lot of great tools including the ability to create color palettes auto-magically from pics you find around the web. It's a great way to find inspiration when building your palette.
Of course, computer algorithms are not perfect; they miss key accent colors frequently and make questionable decisions on extracting the dominant tones. 21 Amazing Examples Of Shadow Art: Pics, Videos, Links, News. Dirt Art. Fashion inspiration and fashion social community from Fashionising.com. Ct_1440.jpg (JPEG Image, 1440x900 pixels) - Scaled (81%) Mozilla Firefox. Body Painting by Craig Tracy | Pondly. Article by James Pond I am the owner of Pondly.com / art lover / electrical engineer / software developer / MBA in e-business student.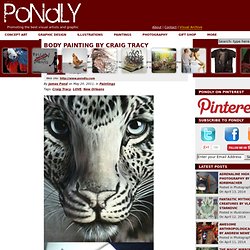 I blog for pleasure and love to share my Internet findings. Web site: Body painting is form of art in which Craig Tracy excels. Shapes of models' bodies are an inspiration for this artist who was born and raised in New Orleans, Louisiana. Quilling - Turning Paper Strips into Intricate Artworks. Quilling has been around for hundreds of years, but it's still as impressive and popular now as it was during the Renaissance.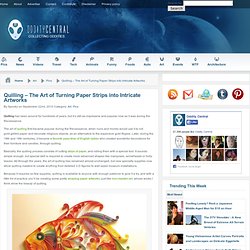 The art of quilling first became popular during the Renaissance, when nuns and monks would use it to roll gold-gilded paper and decorate religious objects, as an alternative to the expensive gold filigree. Later, during the 18th and 19th centuries, it became a favorite pass-time of English ladies who created wonderful decorations for their furniture and candles, through quilling. Basically, the quilling process consists of cutting strips of paper, and rolling them with a special tool.
It sounds simple enough, but special skill is required to create more advanced shapes like marquises, arrowheads or holly leaves. Beach Art. Brian Dettmer - Do-it-Yourself DIY String Wedding Lanterns Yarn Chandeliers. Jessica of Wednesday Inc shows us how to make those gorgeous twine chandeliers from the inspiration shoot she shared with us this morning.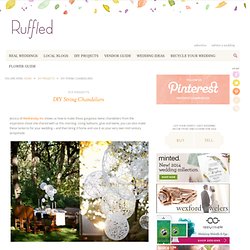 Using balloons, glue and twine, you can also make these lanterns for your wedding – and then bring it home and use it as your very own mid century lampshade. What you will need are: balloons, glue, yarn, tray for glue, corn starch 1/2 cup of Corn starch, 1/4 cup of Warm water, clear fast drying spray paint, hanging lamp cord or fishing line (depending on your desired final product), and a lighting kit if you're looking for a fully functional lantern. Jessica recommends using a sharpie to mark on the inflated balloon how much room you need to leave for the lighting cord.
She also recommends coating the balloon with vaseline prior to wrapping the yarn coated with glue so it doesn't stick on the balloon once it's dry. You can see all the details on Jessica's blog.
Typographic coolness. 15 Most beloved Street Art Photos – April 2011 | Street Art Utopia. More info.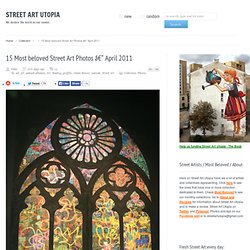 More by Banksy on streetartutopia.com. More info. Travel Photography. Silk. Bespoken Art - Art that Speaks Volumes. Amazingly Creative Drawing Vs Photography.
---