Food and cooking
Cake Wrecks
Look, bakers, I'll be the firth to admit I'm not so great with numbers... ...but something here just doesn't add up: Major props for helping "Keydunce" celebrate such a special milestone, though.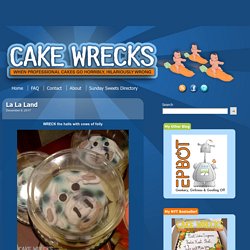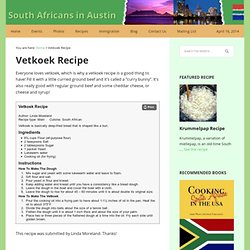 Everyone loves vetkoek, which is why a vetkoek recipe is a good thing to have! Fill it with a little curried ground beef and it's called a "curry bunny". It's also really good with regular ground beef and some cheddar cheese, or cheese and syrup! Vetkoek Recipe Author: Linda Moreland
Vetkoek Recipe
Chocolate Springs Cafe - Featuring hand crafted gourmet chocolat
what the hell _does_ a vegan eat anyway?
Vacation Part 2 Much of early August is full of birthdays and anniversaries, which is why we take a few weeks off to recover. ;) As always, good times were had by all... The No-knead Bread was the starting point for this birthday meal of small plates, and Liz is finally getting close to the right ratio that doesn't (severely) stick to her hands or doesn't develop the deep rich flavor that the Einkorn flour brings to the party. Served along with Roasted Chickpeas (onion, garlic, berbere, tamari, pepper), Shishito Peppers (pan-fried with lemon juice, salt) and local Chanterelle Mushrooms (pan-fried, splashed with tamari and pepper at the end). Thanks to Jeff at KNF for hooking us up.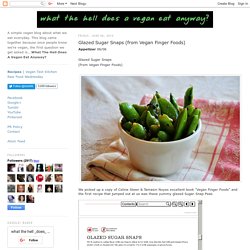 The Veggie Table - Vegetarian Recipes and Info
VegWeb.com - Vegan Recipes and Cooking Tips
Just Bento | a healthy meal in a box: great bento recipes, tips,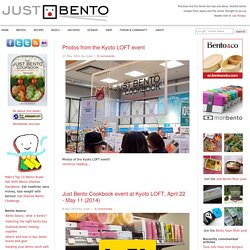 This just a short update on what is going on with my health and things. The good news is that I am feeling a bit better on an everyday basis. The really bad, painful infection I had has finally (mostly) cleared up, so I'm not reliant on heavy duty painkillers anymore. The bad news is that, my actual health condition is a bit worse than the infection. Which means that I'm going to have to start a course of radiation therapy again. But not to worry anyone too much…since I am now getting regular checkups (unlike the last time when you know, I stupidly tried to tough it out until I was almost bleeding to death(!!))
Lunch in a Box: Building a Better Bento
Because I'm not my son's personal short-order cook, I love to use dinner leftovers in our bento lunches to minimize prep time. But eating the exact same thing for multiple meals can get boring pretty quickly, so finding new ways to quickly transform leftovers into different dishes is always welcome. Today I've got a simple Leftover Remake recipe for pan-fried risotto cakes. With these lunches, I took cold zucchini risotto left over from dinner the night before, and made it into little pan-fried risotto cakes that my five-year-old ate as finger food.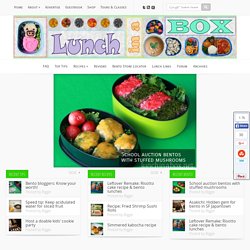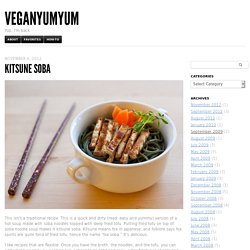 This isn't a traditional recipe. This is a quick and dirty (read: easy and yummy) version of a hot soup made with soba noodles topped with deep fried tofu. Putting fried tofu on top of soba noodle soup makes it kitsune soba. Kitsune means fox in Japanese, and folklore says fox spirits are quite fond of fried tofu, hence the name "fox soba." It's delicious. I like recipes that are flexible.
VeganYumYum
Kailua, Oahu, Hawaii Wedding Cakes, Sculpted Cakes & Birthday Ca
Home Page
I love my mother. She has always been an inspiration for me in all of the things that she does. In addition to many other talents she is in charge of the kitchen at our church. This means that she gets to coordinate the wedding receptions we have there and help the brides get their ducks in a row. Last fall I got a call from my mom on a Thursday. She asked if I was busy in the coming weekend (I said no, why?)
Amazing Cakes By Vanessa!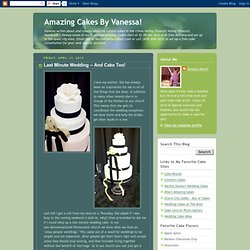 Tinker Bell Birthday Cake This was a very last minute cake but I still wanted it to be special! I think it turned out cute!
That's My Cake!