Science
APERTURE: Science Time: Portals
BBC - Podcasts and Downloads - Discovery
Helen Czerski - Contact
Science and Technology
The New Atlantis - A Journal of Technology & Society
Complexity Digest - Networking the Complexity Community
History - Marie Curie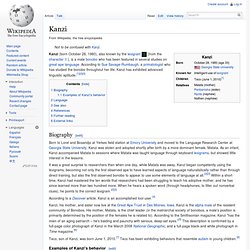 Kanzi
Kanzi (born October 28, 1980), also known by the lexigram (from the character 太), is a male bonobo who has been featured in several studies on great ape language.
BBC Two - Horizon
Australia's Telerobot On The Web
IF you are enrolled in Mechatronics and Multibody Systems 319, please refer to this instruction sheet. Otherwise, if you are a visitor....... Follow these instructions to start using the telerobot: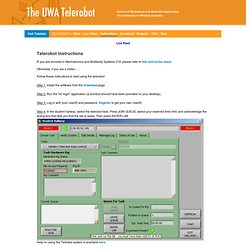 Koestler Parapsychology Unit
The Parapsychological Association
This document consists of two separate but closely related works: the Timeline (this page), and Perspectives. The Timeline is a general outline of future history, and somewhat conservative and circumscribed in what it offers the reader. The Timeline is meant to be the 'harder' (or more factual/credible) of the two works, in terms of science and predictions.
2050 AD-2600 AD: How advances in technology may reshape humanity an illustrated speculative timeline of future technology and social change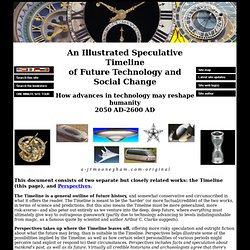 Futurama Schrodinger
The Turing Digital Archive home page
MadLab - Manchester Digital Laboratory - home of creative community technology in Manchester
CMU Artificial Intelligence Repository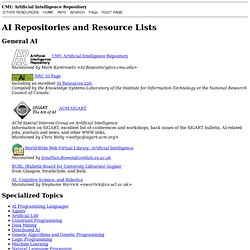 AI Repositories and Resource Lists
www.dna.caltech.edu/courses/cs191/paperscs191/turing.pdf