Science
We want you to know we use cookies to support features like login; without them, you're unlikely to be able to use our sites. By browsing our site with cookies enabled, you are agreeing to their use; read our newly updated privacy policy here to find out more. Sort by All Space Climate Humanities Nature Biology How do galaxies form?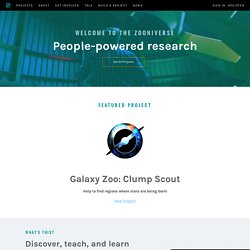 Addressing the Ethical Challenges in Genetic Testing and Sequencing of Children Written by Ellen Wright Clayton, Laurence B. McCullough, Leslie G.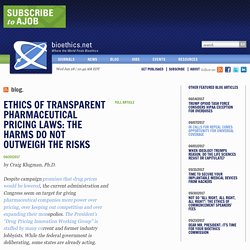 APERTURE: Science Time: Portals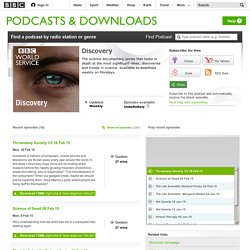 BBC - Podcasts and Downloads - Discovery
Geo-engineering 13 Jan 14 Mon, 13 Jan 14 Duration:27 mins Geoengineering is a controversial approach to dealing with climate change. Gaia Vince explores putting chemicals in the stratosphere to stop solar energy reaching the earth. Download 13MB (right click & "save target as / link as") Return to Mawson's Antarctica 06 Jan 14 4/4 Mon, 6 Jan 14 Duration:27 mins Andrew Luck-Baker has been on a scientific expedition to the Antarctic retracing the steps of Douglas Mawson.
Helen Czerski - Contact
Science and Technology
The New Atlantis - A Journal of Technology & Society
St. Francis, Christian Love, and the Biotechnological Future by William B. Hurlbut The new Pope chose to name himself after Francis of Assisi, "the man of poverty, the man of peace, the man who loves and protects creation." As William B.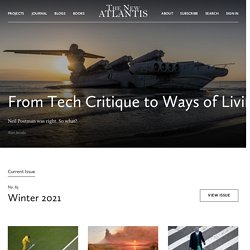 Complexity Digest - Networking the Complexity Community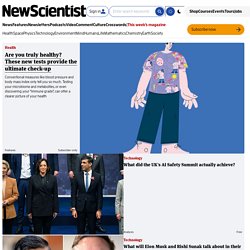 Cookies on the New Scientist website close Our website uses cookies, which are small text files that are widely used in order to make websites work more effectively.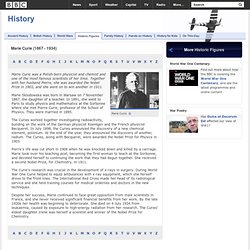 Marie Curie © Marie Curie was a Polish-born physicist and chemist and one of the most famous scientists of her time. Together with her husband Pierre, she was awarded the Nobel Prize in 1903, and she went on to win another in 1911. Marie Sklodowska was born in Warsaw on 7 November 1867, the daughter of a teacher. In 1891, she went to Paris to study physics and mathematics at the Sorbonne where she met Pierre Curie, professor of the School of Physics.
History - Marie Curie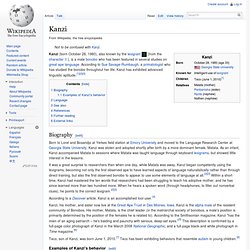 Kanzi
Kanzi (born October 28, 1980), also known by the lexigram (from the character 太), is a male bonobo who has been featured in several studies on great ape language. According to Sue Savage-Rumbaugh, a primatologist who has studied the bonobo throughout her life, Kanzi has exhibited advanced linguistic aptitude.[1][2][3] Biography[edit] Born to Lorel and Bosandjo at Yerkes field station at Emory University and moved to the Language Research Center at Georgia State University, Kanzi was stolen and adopted shortly after birth by a more dominant female, Matata. As an infant, Kanzi accompanied Matata to sessions where Matata was taught language through keyboard lexigrams, but showed little interest in the lessons.
BBC Two - Horizon
Australia's Telerobot On The Web
IF you are enrolled in Mechatronics and Multibody Systems 319, please refer to this instruction sheet. Otherwise, if you are a visitor....... Follow these instructions to start using the telerobot: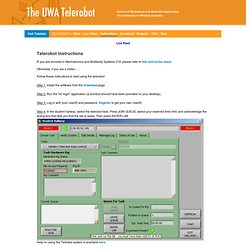 Koestler Parapsychology Unit
The Koestler Parapsychology Unit (KPU) is a research group based in the Psychology Department at the University of Edinburgh. Established in 1985, it consists of academic staff and postgraduate students who teach and research various aspects of parapsychology, including: - the possible existence of psychic ability - belief in the paranormal - the psychology of anomalous experiences - pseudo-psychic deception and self- deception - the social and historical relevance of parapsychology. Please explore the site to find out more about our work. Get KPU news and updates on twitter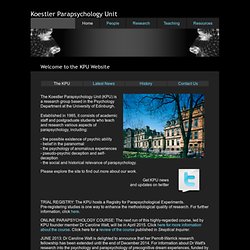 The Parapsychological Association
This document consists of two separate but closely related works: the Timeline (this page), and Perspectives. The Timeline is a general outline of future history, and somewhat conservative and circumscribed in what it offers the reader. The Timeline is meant to be the 'harder' (or more factual/credible) of the two works, in terms of science and predictions.
2050 AD-2600 AD: How advances in technology may reshape humanity an illustrated speculative timeline of future technology and social change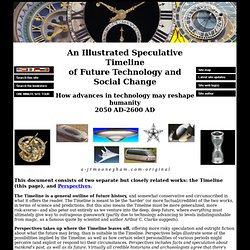 Futurama Schrodinger
The Turing Digital Archive home page
A diagram from Turing's notes on morphogenesis (AMT/K/3) Alan Turing (1912-54) is best-known for helping decipher the code created by German Enigma machines in the Second World War, and for being one of the founders of computer science and artificial intelligence. This archive contains many of Turing's letters, talks, photographs and unpublished papers, as well as memoirs and obituaries written about him. It contains images of the original documents that are held in the Turing collection at King's College, Cambridge. For more information about this digital archive and tips on using the site see About the archive. Browse by category
MadLab - Manchester Digital Laboratory - home of creative community technology in Manchester
Inventory now accepting BitcoinTuesday, March 25th, 2014 Bitcoins burning a hole in your wallet? Fear not!
CMU Artificial Intelligence Repository General AI CMU Artificial Intelligence RepositoryMaintained by Mark Kantrowitz <AI.Repository@cs.cmu.edu> NRC AI Page Including an excellent AI Resources List.Compiled by the Knowledge Systems Laboratory of the Institute for Information Technology at the National Research Council of Canada. ACM SIGARTACM Special Interest Group on Artificial Intelligence Information on SIGART, excellent list of conferences and workshops, back issues of the SIGART bulletin, AI-related jobs, journals and news, and other WWW links.Maintained by Chris Welty <weltyc@sigart.acm.org>
AI Repositories and Resource Lists
www.dna.caltech.edu/courses/cs191/paperscs191/turing.pdf