Education
ernment Posters
This lesson can be used to support the Primary Framework in Literacy for Key stage 2, unit 3 Non-fiction: Persuasive writing. Students can explore how the language of these government posters is used to persuade. They can look in detail at persuasive devices such as slogans, humour and emotive language.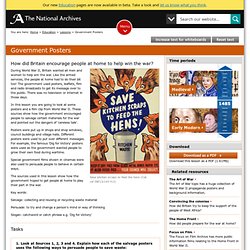 Are we nearly there yet? : travel games for children
Car Travel Games for Kids - MomsMinivan.com - 101 Road Trip Games for kids and Things to do in the car on roadtrips.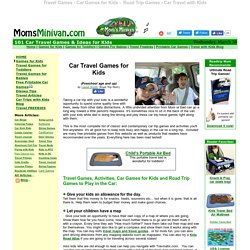 (Preschool age and up)by Laurel Smith (Road Trip Mom) Taking a car trip with your kids is a wonderful opportunity to spend some quality time with them, away from other daily distractions. A little undivided attention from Mom or Dad can go a long way toward a little person's happiness. It's sometimes nice to sit in the back of the van with your kids while dad is doing the driving and play these car trip travel games right along with them. This is the most complete list of classic and contemporary car trip games and activities you'll find anywhere.
Welcome to MAGNA Science Adventure Centre, Jnt 34, M1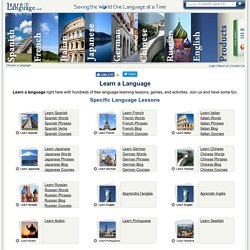 Learn a language right here with hundreds of free language-learning lessons, games, and activities. Join us and have some fun. Specific Language Lessons
@import '/languages/includes/widgets/potd/css/potd.css'; @import '/languages/css/phase2/shared.css'; British Broadcasting Corporation Home Accessibility links This page hasn't been updated for a while. We've left it here for reference More information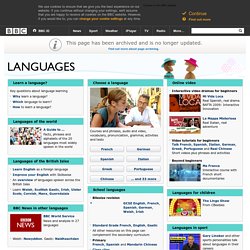 Space settlement relevance Orbital space settlements will be located between the planets. While the Sun will provide ample reliable energy, there are essentially no material resources in the immediate vicinity. All materials will need to be transported from Earth, the Moon, the asteroids, comets, or other planets and their moons. Thus, the space colony designer may assume ample energy but must conserve materials. Therefore, the life support system of the colony should recycle all materials.
Closed Ecosystems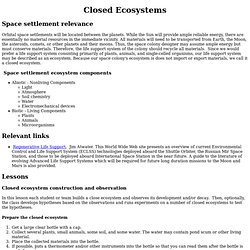 BBC/OU Open2.net - Science Shack
Dorling Kindersley - Illustrated Reference Publisher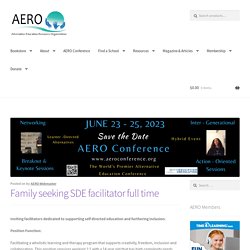 The following interview is shared with you by both Paul Reville and Isaac Graves. To learn about this interview series and reproduction, citation, and copyright information,… "Educating for a Just, Peaceful and Sustainable Future" is a comprehensive humane education conference highlighting the power and promise of humane education as a key to… The following interview is shared with you by both Zoe Weil and Isaac Graves. To learn about this interview series and reproduction, citation, and copyright information,…
An introduction to the history and crafting of early stone tools - Launch the PresentationExplore human lineage through time: discover your roots over a span of 7 million years - Launch the Interactive TimelineJourney through the story of human evolution in an interactive documentary experience - Launch the Documentary Becoming Human is an interactive documentary experience that tells the story of our origins. Journey through four million years of human evolution with your guide, Donald Johanson. Download for PC or Download for Mac Building Bodies Upright posture and the ability to walk on two legs are crucial, major adaptations associated with the divergence of the human lineage from a common ancestor with the African apes.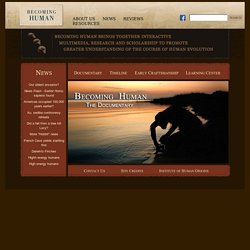 2think.org - science, philosophy, etc. - book reviews, methodology examination, and more
Channel 4 learning - online education resources and activities for schools