Education
Search results for The Educators. The Langley Schools Music Project: "INNOCENCE AND DESPAIR" "The Angels love enthusiasm far more than perfection.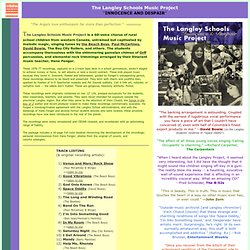 " --anonymous The Langley Schools Music Project is a 60-voice chorus of rural school children from western Canada, untrained but captivated by melodic magic, singing tunes by the Beach Boys, Paul McCartney, David Bowie, The Bay City Rollers, and others. BBC Radio 4 - Langley School Music Project. Lesson plans for school teachers. Last Updated:21 January, 2014Section:Resources Save yourself preparation time by downloading free lesson plans.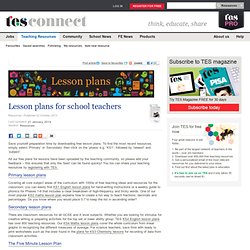 To find the most recent resources, simply select 'Primary' or 'Secondary' then click on the 'phase' e.g. Could you really hit a golf ball miles and miles on the Moon? Mission control: You need to bend your knees a little more.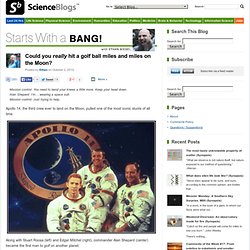 Keep your head down. Alan Shepard: I'm… wearing a space suit. Mission control: Just trying to help. Apollo 14, the third crew ever to land on the Moon, pulled one of the most iconic stunts of all time. Study. Dividing by Zero. In truth: Dividing by Zero is undefined.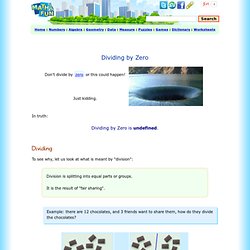 Dividing. Edutopia | K-12 Education & Learning Innovations with Proven Strategies that Work. This morning i met a whale. I Bought a Rainforest. Copyrighted image Credit: Charlie Hamilton James Wildlife photographer Charlie Hamilton James has just bought 100 acres of the Peruvian Amazon … without even looking at it first.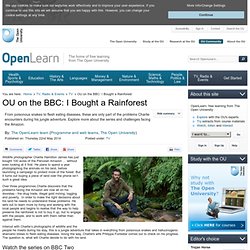 He plans to spend a year photographing the animals on his land, before launching a campaign to protect more of the forest. But it turns out buying a piece of land over the phone isn't such a great idea. Over three programmes Charlie discovers that the problems facing the Amazon are now all on his doorstep - the drug trade, illegal gold mining, logging and poverty. In order to make the right decisions about his land he needs to understand these problems. 101 Free (or Free-to-Try) Online Collaborative Learning Tools. Communication4All. Ernment Posters. This lesson can be used to support the Primary Framework in Literacy for Key stage 2, unit 3 Non-fiction: Persuasive writing.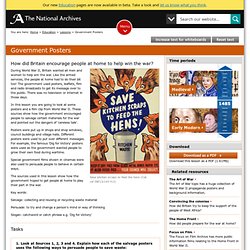 Students can explore how the language of these government posters is used to persuade. They can look in detail at persuasive devices such as slogans, humour and emotive language. Are we nearly there yet? : travel games for children. Car Travel Games for Kids - MomsMinivan.com - 101 Road Trip Games for kids and Things to do in the car on roadtrips. (Preschool age and up)by Laurel Smith (Road Trip Mom) Taking a car trip with your kids is a wonderful opportunity to spend some quality time with them, away from other daily distractions.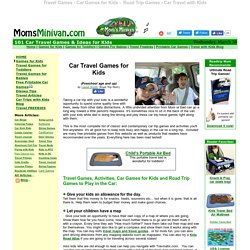 A little undivided attention from Mom or Dad can go a long way toward a little person's happiness. It's sometimes nice to sit in the back of the van with your kids while dad is doing the driving and play these car trip travel games right along with them. This is the most complete list of classic and contemporary car trip games and activities you'll find anywhere.
Welcome to MAGNA Science Adventure Centre, Jnt 34, M1. Learn a Language | Free Online Language Learning. BBC Languages – Free online lessons to learn and study with. Brain Games & Brain Training.
Closed Ecosystems. Space settlement relevance Orbital space settlements will be located between the planets.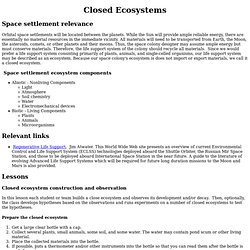 While the Sun will provide ample reliable energy, there are essentially no material resources in the immediate vicinity. All materials will need to be transported from Earth, the Moon, the asteroids, comets, or other planets and their moons. Thus, the space colony designer may assume ample energy but must conserve materials. Therefore, the life support system of the colony should recycle all materials. BBC/OU Open2.net - Science Shack. Dorling Kindersley - Illustrated Reference Publisher. Alternative Education Resource Organization | AERO | Learner-Centered Education. Becoming Human.
Learning: online learning resources. Schools: Educational resources from the BBC. Castles in the Sky. About the drama Castles in the Sky is the previously untold story of the fight to invent Radar by Scotsman Robert Watson Watt (Eddie Izzard) and a team of unproven and unknown British scientists.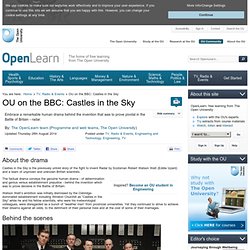 Inspired? Become an OU student in Engineering9 The factual drama conveys the genuine human drama - of determination and genius versus establishment prejudice - behind the invention which was to prove decisive in the Battle of Britain. Watson Watt's ambition was initially dismissed by the Oxbridge-dominated establishment including Winston Churchill as "Castles in the Sky" while he and his fellow scientists, who were his meteorologist colleagues, were disregarded as a bunch of "weather men" from provincial universities. Awesome Library. 2think.org - science, philosophy, etc. - book reviews, methodology examination, and more.
Channel 4 learning - online education resources and activities for schools.
---