Harry Potter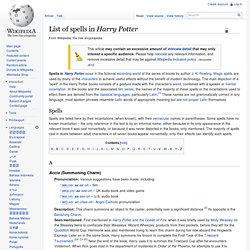 Spells in Harry Potter occur in the fictional wizarding world of the series of books by author J.
Exclusive: Finished 'Potter'? Rowling tells what happens next - Wild about Harry
If you found the epilogue of "Harry Potter and the Deathly Hallows" rather vague, then J.K. Rowling achieved her goal. The author was shooting for "nebulous," something "poetic."
harry-potter-anime.jpg (JPEG Image, 629x635 pixels)
13+ Photos From Awesome Harry Potter-Themed Weddings: Pics, Videos, Links, News
The Complete Harry Potter Series In Comic Book Form: Pics, Videos, Links, News
sharpfish
sharpfish « The Harry Potter Companion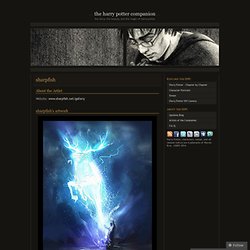 Accio Quote! What JKR ways about her characters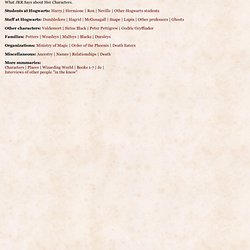 Original content and page design ©2006 Accio Quote!
25 Bizarre Harry Potter Fan Art Pics
Real-Life Harry Potter Magic Stories | 7 Strange Ways Harry Potter is Now Real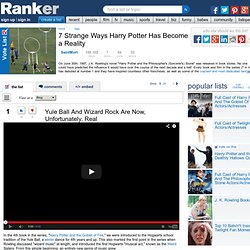 The "Wizarding School" is at the center of the Harry Potter world. Young witches and wizards go there to learn the ways of magic, as well as to make friends and join the larger magical community. It's also made the word "wizard" into a verb.
20 Harry Potter Movie Sequels