Research tools
Prezi - The Zooming Presentation Editor. American Memory from the Library of Congress - Home Page. Divided and Conquered: How Multivarious Isolation Is Suppressing Digital Humanities Scholarship | Quinn Dombrowski. Seadragon and Photosynth demo at TED2007. If you've never heard of the TED (Technology, Entertainment, Design) Conference, then you haven't seen anything.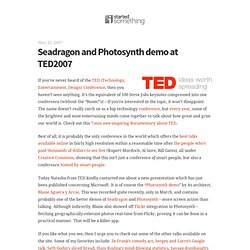 It's the equivalent of 100 Steve Jobs keynotes compressed into one conference (without the "Boom!" S) – if you're interested in the topic, it won't disappoint. The name doesn't really catch on as a hip technology conference, but every year, some of the brightest and most entertaining minds come together to talk about how great and grim our world is. Check out this 7-min awe-inspiring documentary about TED. Best of all, it is probably the only conference in the world which offers the best talks available online in fairly high resolution within a reasonable time after the people who's paid thousands of dollars to see live (Rupert Murdoch, Al Gore, Bill Gates), all under Creative Commons, showing that this isn't just a conference of smart people, but also a conference hosted by smart people.
HathiTrust Home | www.hathitrust.org. Discovery | Discover. DHO:Discovery enables serendipitous discovery of related knowledge.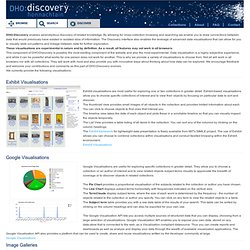 By allowing for cross-collection browsing and searching we enable you to draw connections between data that would previously have existed in isolated silos of information. The Discovery interface also enables the leverage of advanced data visualisations that can allow for you to visually seek out patterns and linkage between data for further exploration. A visual exploration on mapping complex networks. The Best Tools for Visualization. Visualization is a technique to graphically represent sets of data.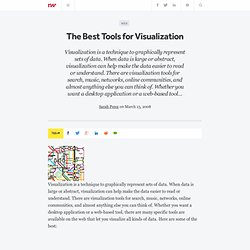 When data is large or abstract, visualization can help make the data easier to read or understand. There are visualization tools for search, music, networks, online communities, and almost anything else you can think of. Welcome | Railroaded. The Poetess Archive. Poetry Vizualization Tool in Processing. The visible archive.
The preservation of favoured traces. We often think of scientific ideas, such as Darwin's theory of evolution, as fixed notions that are accepted as finished.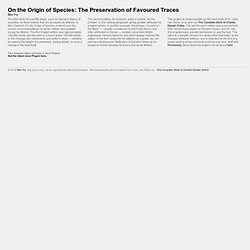 In fact, Darwin's On the Origin of Species evolved over the course of several editions he wrote, edited, and updated during his lifetime. The first English edition was approximately 150,000 words and the sixth is a much larger 190,000 words. In the changes are refinements and shifts in ideas — whether increasing the weight of a statement, adding details, or even a change in the idea itself. World. The Atlas of Early Printing - The University Of Iowa Libraries.
TEDxJuanDeFuca - Stan Ruecker - Rich Prospect Browsing. Thinkmap Visual Thesaurus - An online thesaurus and dictionary of over 145,000 words that you explore using an interactive map. Many Eyes. Try out the newest version of IBM Many Eyes!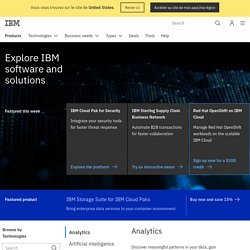 New site design and layout Find visualization by category and industry New visualization expertise and thought leadership section. Hypercities. University of Guelph Library.
---