Left Leaning News
The Young Turks: Rebel Headquarters : News : Politics : Commentary
Firedoglake
No one seems to have an explanation for why a plane belonging to the Bank of Utah has been spotted in the Mehrabad Airport in Tehran, Iran. The US has strict sanctions on Iran which includes prohibitions on most American aircraft entering the country – though both the Treasury Department and FAA are not commenting one way or the other on the plane. Nor is the government of Iran. President Obama has warned that Iran is not open for business, even as the United States has loosened some of its punishing economic sanctions as part of an interim nuclear pact.Yet, on Tuesday morning, Iran had an unlikely visitor: a plane, owned by the Bank of Utah, a community bank in Ogden that has 13 branches throughout the state. Bearing a small American flag on its tail, the aircraft was parked in a highly visible section of Mehrabad Airport in Tehran.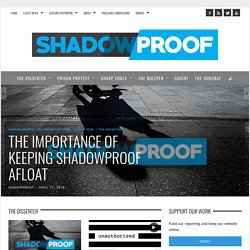 Democracy Now
Mother Jones
Howard Kurtz
US News & World Report
Slate Magazine
The bill now being pushed by the neocons and AIPAC could destroy the most promising developments in a decade. He's not the only Republican governor who has abused his office to destroy political enemies. Oh, how we love those Republican "straight-shooters." Ten groups that are laying the foundation for an economic justice revival. Subscribers Only
The Nation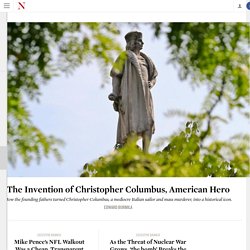 Ramune Golysenkiene via Getty Images I've been tweezing, shaving, moisturizing, defrizzing, flat-ironing, bikini-waxing, gym-joining (notice I said gym-joining, not gym-going?) exfoliating and manicuring since 8th grade, all while sleeping on a silk pillowcase to reduce wrinkles. I'm ready to grow a beard and just RELAX.
Breaking News and Opinion on The Huffington Post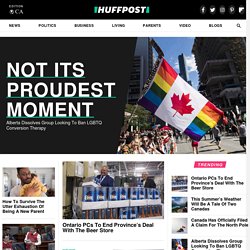 The Daily Beast
Daily Kos :: News Community Action
Time Magazine
New York Magazine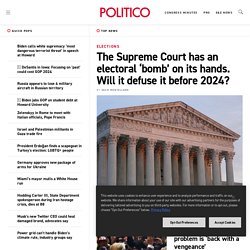 China ship detects 'pulse signal' By ASSOCIATED PRESS | 4/5/14 9:56 AM EDT The search for flight 370 enters its fifth week. Full coverage: Flight 370 Alexander challenger: 'We're friends' By MANU RAJU | 4/4/14 6:26 PM EDT Medicaid, CHIP enrollment up by 3M By JENNIFER HABERKORN | 4/4/14 2:30 PM EDT Both numbers could rise further once all states finish reporting their data, officials say. McKeon: No immigration in NDAA By SEUNG MIN KIM | 4/4/14 6:11 PM EDT The defense bill won't offer legal status to young undocumented immigrants in the military.
Politico
Maureen Dowd Columnist Page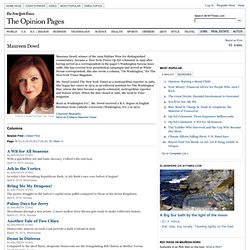 Maureen Dowd, winner of the 1999 Pulitzer Prize for distinguished commentary, became a New York Times Op-Ed columnist in 1995 after having served as a correspondent in the paper's Washington bureau since 1986. She has covered four presidential campaigns and served as White House correspondent. She also wrote a column, "On Washington," for The New York Times Magazine.
Slate Magazine
ProPublica
ThinkProgress
Media Matters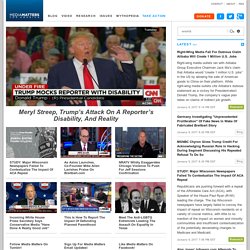 About us Login Get email updates Enter Your Email Address Zip Code Home
Mediaite
Sunlight Foundation
Paul Krugman joined The New York Times in 1999 as a columnist on the Op-Ed Page and continues as professor of Economics and International Affairs at Princeton University. Mr. Krugman received his B.A. from Yale University in 1974 and his Ph.D. from MIT in 1977. He has taught at Yale, MIT and Stanford. At MIT he became the Ford International Professor of Economics. Mr.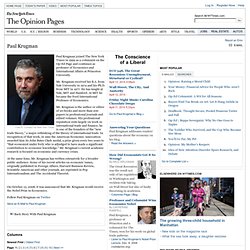 Paul Krugman
The New Yorker
Newsweek
Up close at the Egyptian revolution Jehane Noujaim's thrilling Oscar nominee "The Square" stays on the Cairo streets through two revolutions Andrew O'Hehir Friday, Jan 17, 2014 12:00 AM UTC Entertainment Movies, Documentaries, Our Picks "SNL" finalist on audition: "It was such a historic moment" Simone Shepherd tells Salon about her experience auditioning for Lorne Michaels Prachi Gupta Thursday, Jan 16, 2014 11:59 PM UTC Entertainment simone shepherd, SNL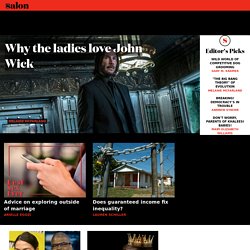 Salon