Arte pittorica
27289_527390620615483_12220772_n.png (851×608)
293d-Arrested-ExpansionB.jpg (1024×768)
Maya Kulenovic: paintings
ALL IMAGES ON THIS SITE ARE COPYRIGHT PROTECTED. Copyright Maya Kulenovic 2003-13 FEEL FREE TO PUBLISH THESE IMAGES ON THE INTERNET FOR NON-COMMERCIAL PURPOSES ONLY, UNDER THE CONDITION THAT THE ARTIST IS CREDITED. Please do not digitally alter the images in any way. A link back to www.mayakulenovic.com is appreciated, if possible. The images must be removed if this is requested by the artist or her representatives.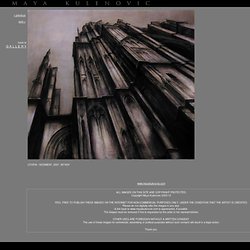 Willem Haenraets - Verliefd koppel
Maya Kulenovic: paintings
Justyna Kopania
The Singing Butler goes on public display - Jack Vettriano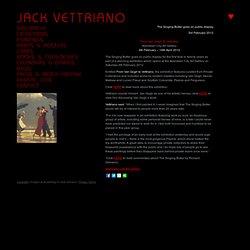 The Singing Butler goes on public display 3rd February 2012 From Van Gogh To Vettriano Aberdeen City Art Gallery 4th February – 14th April 2012
Abstract Watercolor Paintings
Abstract Art Paintings: Cianelli Studios | Large Contemporary Abstract Canvas Art Prints, Abstract Landscape Paintings, & Abstract Paintings For Sale.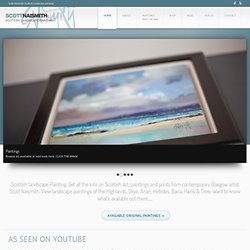 Welcome to the brand new website from Scottish landscape artist, Scott Naismith. This website provides all the links and information to be kept right up to date with new contemporary modern Scottish art coming from my studio in Glasgow, Scotland, UK. I have a superb worldwide following and so provide free worldwide shipping on many prints and mini original paintings in my online shop. If you are looking to buy, you could visit my HOW TO BUY page. Get all the info on Scottish Art, paintings and prints from contemporary Glasgow artist Scott Naismith.Search all available and sold original paintings and prints.
Available Scottish abstract landscape paintings
namibiandesertindoors8.jpg (721×620)
How To Draw Trees - Quickly & Easily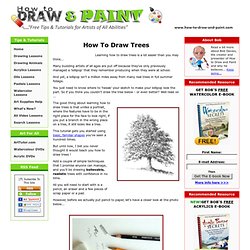 Learning how to draw trees is a lot easier than you may think...
Water ink - BDDP Unlimited and Solidarités International
Incredible Illustrations by Minjae Lee
262038_495936580427554_836535824_n.jpg (851×851)
beatriz
Kendra Studios
Dipinti o Fotografie? I ritratti sub-acquei di Christy Lee Roger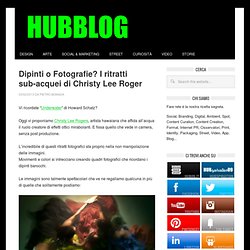 Vi ricordate "Underwater" di Howard Schatz?Oggi vi proponiamo Christy Lee Rogers, artista hawaiana che affida all'acqua il ruolo creatore di effetti ottici mirabolanti.
Pontormo
beatriz
Birds by Abby Diamond
funny4.gif (401×301)
This would have made art history much more interesting, don´t you agree?!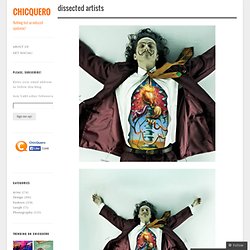 Dissected artists
BanksyInside - A Digital Magazine Dropping What's Fresh on the Web
20 awesome examples of street art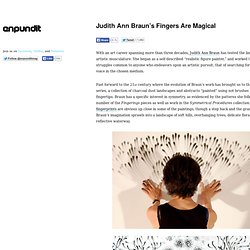 Judith Ann Braun's Fingers Are Magical
With an art career spanning more than three decades, Judith Ann Braun has tested the limits of her artistic musculature. She began as a self-described "realistic figure painter," and worked through the struggles common to anyone who endeavors upon an artistic pursuit, that of searching for one's own voice in the chosen medium. Fast forward to the 21st century where the evolution of Braun's work has brought us to the Fingerings series, a collection of charcoal dust landscapes and abstracts "painted" using not brushes but her fingertips.
room XX by miquel barceló - the spanish artist's colourful ceiling installation at the UN in geneva
© copyrights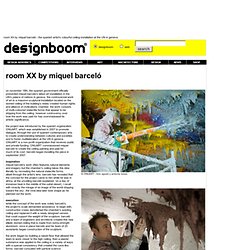 Sketches : Kevin Ragnott
Celebrating the Art of the Doodle: 20 Awesome Doodles
*S*U*P*E*R*L*A*T*I*V*E*
Design - Illustrations 4
artwork by lawrence yang
https://wbx-files.s3.amazonaws.com/jacksonpollock_by_miltos_manetas.swf
dentsu: paint sound sculptures
- StumbleUpon
joefentonart
Nadja - autopergamene (cd artwork) on the Behance Network
Ran Ortner Studio
STEVEMCGHEEdotCOM
Sistine Chapel
Bespoken Art - Art that Speaks Volumes
Alexander Jansson Sleeping House studio
Sabine Pieper Photography & Illustration
Feline Zegers Illustration
Bastien Lecouffe Deharme / Portfolio Roman Noir
The White Deer
Rebecca Dautremer - Illustratrice - Site Officiel
Cataphile.com - v2
Pencil Vs Camera by Ben Heine - Draw As A Maniac
Psykopaint - Create and paint amazing art from photos
{ teaganwhite } design & illustration
How To Draw The Human Head
How to Draw Eyes
Recyclebank
Beyond Drawing: Creative Colored Pencil Art & Sculpture
Steven Spazuk soot-artist
Minjae Lee
tinymediaempire.com
Demersal by Luka Klikovac
MAIN : Marion Bolognesi
Alicè
Gallery of artist artworks