Cultural Tour
Welcome to the British Museum. British Museum. Sir Hans Sloane, founder of the British Museum Though principally a museum of cultural art objects and antiquities today, the British Museum was founded as a "universal museum".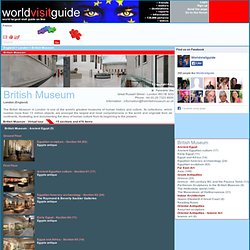 Its foundations lie in the will of the physician and naturalist Sir Hans Sloane (1660-1753). During the course of his lifetime Sloane gathered an enviable collection of curiosities and whilst not wishing to see his collection broken up after death, he bequeathed it to King George II, for the nation, for the princely sum of £20,000. Musei Capitolini. Home. We Choose the Moon: Pre-launch. Tate: British and international modern and contemporary art. Panoramics, aeriennes. Virtual globe & sky... The Commons. Réunion des musées nationaux RMN - Banque d'images d'art. Smithsonian Institution National Museum of Natural History NMNH. Réunion des musées nationaux Grand Palais. Museums By Country.
Global Museum. Cité des Sciences - universcience.fr. Site officiel du musée du Louvre. Site officiel du Muséum national d'Histoire naturelle. Bienvenue sur le site du Parc de la Villette. Art culture musée expositions cinémas conférences débats spectacles concerts. Petit aide-mémoire des manifestations à l'usage des établissements scolaires 2012-2013. Agenda Culturel : Concert, Théâtre, Festival, Expo.
Site officiel du château de Versailles. Sevilla 111 Gigapixels. World Record Panoramic Photo. Grand Versailles Numérique. Expo et visites virtuelles. Giza 3D - Dassault Systèmes. 360 Venezia : another glance - 360 Venise : un autre regard - virtual tour of Venice - visite virtuelle de Venise | g i l l e s v i d a l. Lascaux. La découverte de Lascaux en 1940 a ouvert une nouvelle page dans la connaissance de l'art préhistorique et de nos origines.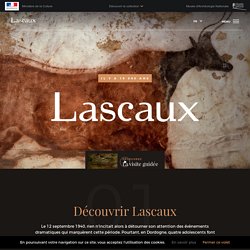 Œuvre monumentale, la grotte continue de nourrir l'imaginaire collectif et d'émouvoir les nouvelles générations du monde entier. C'est à ce haut lieu de la Préhistoire qu'est dédiée la nouvelle publication multimédia du ministère de la Culture et de la Communication, publication qui réactualise autant la forme que le contenu scientifique de ce site mis en ligne en 1998, à la lumière des dernières avancées de la recherche archéologique.
Son Doong Cave, Hang Son Doong - World's largest cave! The Cave of Chauvet-Pont-d'Arc. 1000s Of Museums Online : MuseumStuff.com. Worldvisitguide.com. Portail:Musées. Ministère de la culture - Direction générale des patrimoines - Service des musées de France - Joconde, portail des collections des musées de France. Carpeaux Jean-Baptiste, Flore, détail, haut-relief, terre cuite, 1873, Paris, musée du Louvre département des Sculptures, © P.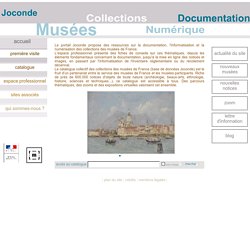 Philibert1/27 Laie de Cahors ; époque gallo-romaine ; Saint-Germain-en-Laye, musée d'archéologie nationale © Loïc Hamon2/27 Moiroux, asseau, acier fondu et bois taillé, Bourg-en-Bresse, musées des Pays de l'Ain, © Georges Alves ; Reproduction soumise à autorisation3/27 Liotard Jean-Etienne, M. Levett et Mlle Hélène Glavany en costume turc, huile sur carton, vers 1740, Paris ; musée du Louvre département des Peintures, © Michèle Bellot, R.G. Ojeda, P. Les Grands Sites Archéologiques. BALITEMPLEEXPLORER.COM. The Maya Ruins Page. Site officiel de la tour Eiffel - monument de Paris (France) Paris Secret.
---