Illustrations
Camille André
Concept Art World
The Shipwrecker - Time Lapse
Cameron Davis
Illustrations | Stephanie Hans
"Tako-DNA Club"
Coliandre, le site de Xavier Collette
Ultra-book de pauldrouin : Ultra-book
Maëlle c.
los demonios de tony
Élian Black'Mor :: Road Book
animalz
blueberries/raspberries
Coralie Vallageas
Lemon Pie
Nguyen Thanh Nhan on Behance
I do Illustration & Graphic Design. Born in 1990. I'm currently a student of Fine Art.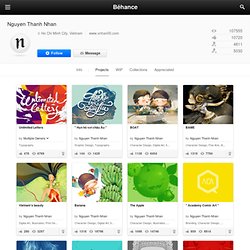 Coucou à tous, La semaine d'atelier, expo dédicace vente s'est très bien passée ! quelques photos récupérées sur le site de la médiathèque de Plouzané. Il y a eu 4 articles de journaux aussi, j'en ai récupéré deux (ouest france brest) ( je cherche les deux autres télégramme du 27 novembre Brest et télégramme du lundi 10 décembre brest).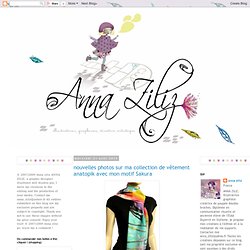 ANNA ZILIZ ILLUSTRATIONS, graphisme et créations
Ludovic Jacqz
Graphic Please!
Graphic Please! un artshop, une boutique en ligne, une galerie d'artistes imprimés! Vous trouverez une sélection d'artistes contemporains, tendances, au style légé ou plus réfléchi, ils sont plasticiens, illustrateurs, dessinateurs, peintres, colleurs et parfois tout en même temps, proposant des créations graphiques inspirées du street art, de l'univers érotique ou de la bande dessinée.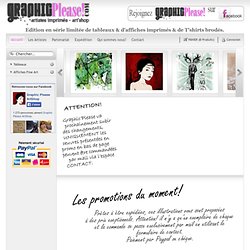 Leamlu's Stuff
Lena s.
Coups de cœur
pattes de velours
Gloubi boulga oui… alors pourquoi ce titre nous évoquant ce bon vieux Casimir ? Parce que cet article va être un bon mélange de choses, comme ce bon vieux plat de l'île aux enfants. Donc un gros mélange, disais-je… mais un mélange de quoi?
-Coliandre
Stephane Fert Ilun
Illustration Pascal Phan : Ultra-book
vdm
Paul Drouin LABpol Aller au contenu ← Articles plus anciens
Site officiel de Paul Drouin - Dessinateur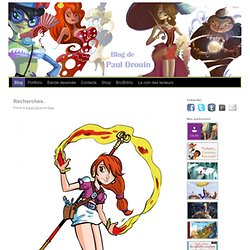 Anne Cresci
Samuel Ribeyron : Ultra-book
After the success of the past Book Show I decided to team again with the Maghen Gallery and this time we will pay tribute to the Cinema with The Movie Show June 28 - July 30, 2013 and we have again an amazing lineup of talents with such artists as Alexander Day, Alexandra Huard, Amélie Fléchais, Andrew Kolb, Bannister, Benjamin Lacombe, Charles Santoso, Clément Lefèvre, Drazen Kozjan, Eren Blanquet Unten, François Roca, Graham Annable, Israel Sanchez, Jonathan Edwards, Lionel Richerand, Nicolas Delort, Nikolas Illic, Pakoto Martinez, Olga Stern, PJ Lynch and many others great artists! More infos here:http://the-movie-show.blogspot.fr/
the Little White Bat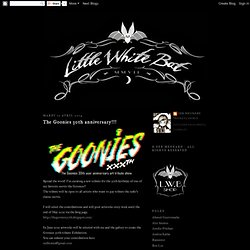 pxlghost
loish.net
Le Blog du Gunt
Dans le carton de nenent
Daniela Volpari
unnamed pearl
A Vintage Sky
Un monde vu d'en haut
HIME+YOU ヒメ+ユウ
candybird
TROZOS
grumpy star studio: words and art to warm the cockles of your heart by mel macklin
chiara zava
Oréli Dee Illustration | Graphiste Illustratrice Webdesigner Le Mans
Ntamak island
BEATRICE•PENCO•SECHI ..::blog::..
sketch epidemic
-GFT-
B.Kristell
Post-Apocalyptic Cover Illustration | Timelapse on Vimeo
unnamed pearl
V E N U S D E A
Art
- m i s s t i g r i -
Mais je reve... le blog de Kmye Chan
Clotilde Goubely
Vidéos de Ang Hell'one
"Ana" Autoretrato
Barbara Canepa
Sky.Doll Le Site » Les Affiches
ÉCO...
Le blog de Benjamin Lacombe
Alberto Varanda-Univers graphiques
PETIT PIERROT
Blogging
Clovered »
unnamed pearl
Travaux – Paka Blog BD | Humour Noir | Ineptie Humoristique |
Line Paquet - Illustratrice - News
ADOLIE DAY ILLUSTRATIONS
Du coloriage !
Lackadaisy :: Lackadaisy Construction
Rad's Blog
Anne cresci Illustration * freelance illustratrice Lyon
Boudoir Fantastique »
DULBIE
MissTinguette
Mok's Blog
KowaKowa
Blog de Hugues Charlier