diy clothes ad jewelry
Get flash to fully experience Pearltrees
* Black Bustier * Black Lace * Black Satin Ribbon * Needle/Thread/Scissors * Line your lace up with your bustier cups... make sure the pretty edge of the lace in on the outside closest to your arms.
I was inspired by this photo of a neon pink and yellow soled shoe I "pinned" a few weeks ago but because it was uploaded without a URL, I hadn't a clue who it was by or where I could buy it. After a bit of research, I think it was originally available at Topshop but was sold out by the time I discovered it.
It's been awhile since our last bracelet DIY .
For several months now, we've been receiving emails requesting a friendship bracelet DIY. Well, friends, ask and you shall receive! Today, we'll give you a step by step tutorial on the classic chevron pattern.
It's hard to believe that I have yet to find the ideal system for organizing my jewelry. Where is that perfect piece of storage for necklaces, rings, earrings, and bracelets so they could all live happily and neatly in a single place?! Alas, I have a handful of decorative ceramic bowls and porcelain dishes scattered along my dresser, separating rings from bracelets from earrings.
We've recently received several requests for a turban DIY and so, your wish is our command . . . Before you start, tie your hair in a bun or ponytail. Fold a large square scarf in half into a triangle.
We're nuts for nuts. Is there a more versatile and inexpensive DIY component than a hex nut from the hardware store? You can imagine our excitement when we first discovered Philip Crangi's Giles & Brother Hex Collection .
Friendship Day is 8/7.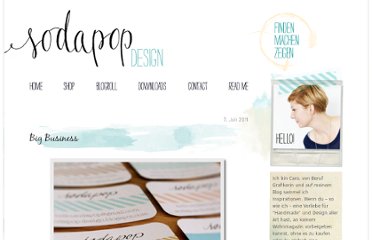 Ich steig demnächst ins Big Business ein. Hab ich mir gestern mal so überlegt.
When M. came home from her camp with school, she showed me this yellow bracelet she made with 'scoubidoo' strings. One of her friends taught her how to make these and of course I wanted to have a go at it too. Instead of scoubidou string I used strips of fabric for one and leather - what did you think?!- shoelaces in offsetting colors for another one. I believe both resulting bracelets look really nice. The possibilities in terms of material to braid with are endless.