Special Types of Gardens
Permaculture- A Beginner's Guide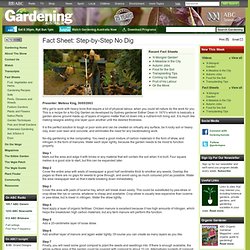 Gardening Australia - Fact Sheet: Step-by-Step No Dig
Presenter: Melissa King, 30/05/2003 Why get to work with heavy tools that require a lot of physical labour, when you could let nature do the work for you. This is a recipe for a No-Dig Garden as developed by Sydney gardener Esther Dean in 1970's which is basically a garden above ground made up of layers of organic matter that rot down into a nutrient-rich living soil.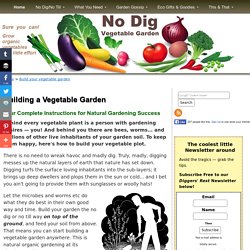 The No Dig Garden is built on top of the ground, so you can start building a vegetable garden anywhere.
It's a common misconception that the only site to grow vegetables in s one that's in full sun.
In the Garden Online - Colleen's Picks - Ten Vegetables You Can Grow in Shade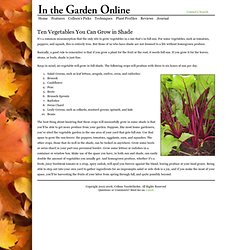 Rating: 7.9/10 (9 votes cast)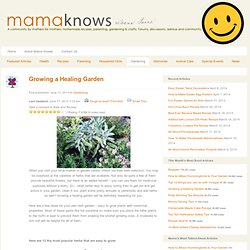 Growing a Healing Garden | Mama Knows
Introduction to Straw Bale Gardening