Pearltrees intro & help videos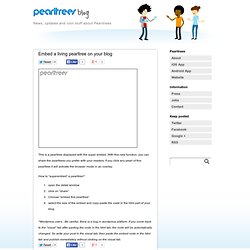 embed living pearltree
This is a pearltree displayed with the super embed. With this new function, you can share the pearltrees you prefer with your readers.
Ceci est un pearltree exporté en format "super embed". Avec cette nouvelle fonctionnalité, vous pouvez partager vos pearltrees préférés avec vos lecteurs !
Exportez un pearltree sur votre blog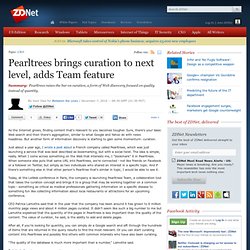 As the Internet grows, finding content that's relevant to you becomes tougher. Sure, there's your basic Web search and then there's aggregation, similar to what Google and Yahoo do with news headlines. But another form of information discovery is starting to gain some momentum: curation.