Active inspire
Enregistrez-vous : Membres
En ligne : Tutoriaux Promethean Academy : Formation
En quoi consistent les tutoriaux Promethean Academy ?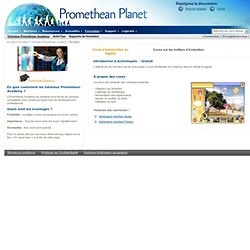 TUTORIELS pour l'utilisation du logiciel ACTIVINSPIRE (Prométhéan) - mutualisation TBI circonscription de Sannois 95
Création de conteneurs avec des images
Importing .flp and .flipcharts
Teaching With SMARTBoard Episode 90
Promethean to Smart conversion tool.
Logiciels d'enseignement
Logiciel pédagogique. Édition professionnelle.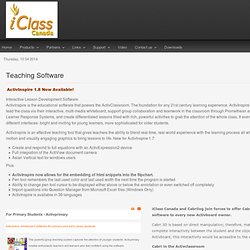 FLIPCHART File Extension - Open .FLIPCHART files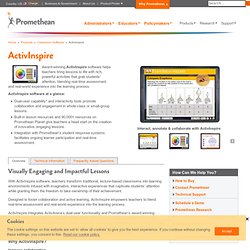 Promethean World - Software : ActivInspire
Educators are challenged with preparing today's students to excel in a fast-paced, competitive global community. Skills like collaboration, creative expression and self-assessment are essential for students' success now and in their future careers. Teachers transform traditional, lecture-based classrooms into learning environments infused with imaginative, interactive experiences that captivate students' attention while granting them the freedom to take ownership of their achievement.
ActivInspire : Software : Promethean Planet