Cooking
Braided Spaghetti Bread & The official blog of Americas favorite frozen dough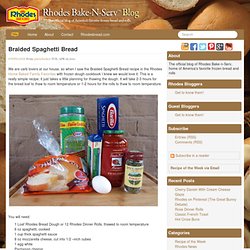 We are carb lovers at our house, so when I saw the Braided Spaghetti Bread recipe in the Rhodes Home Baked Family Favorites with frozen dough cookbook I knew we would love it.
Watermelon Lime Sorbet Slices | Food for My Family
A sweet and tangy watermelon lime sorbet is a great way to cool off in the summer.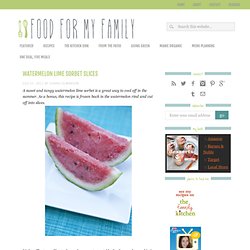 I've tried lots of brownie recipes: Boxes, scratch, frosted, plain, nuts, chips, fudge … Each of them has something to like, but depending on my mood I might want a change of pace.
How To Make Perfect Brownies | How To Cook Like Your Grandmother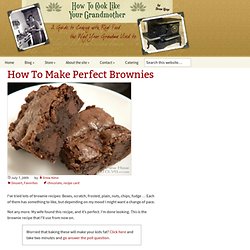 How To Make Banana Cake | How To Cook Like Your Grandmother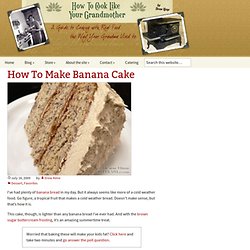 I've had plenty of banana bread in my day.
The Londoner: Slutty Brownies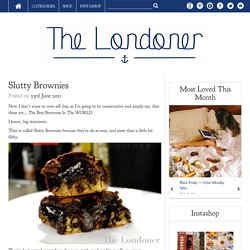 Now I don't want to over sell this, so I'm going to be conservative and simply say, that these are... The Best Brownies In The WORLD.
I know, I've made a few pies lately. But see how these are different?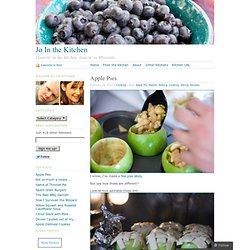 Apple Pies & Jo In the Kitchen
Remember those meatballs I made for a "special idea" on Friday?
Nibble Me This: Spaghetti and Meatball Pot Pie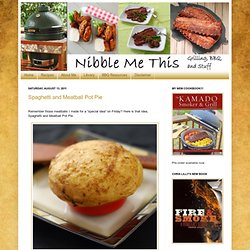 The Splendid Table with Lynne Rossetto Kasper | American Public Media
June 30, 2011 | Sweet Recipes | Comments Growing up, these Italian sodas were my favorite!!
Sugar and Charm: italian sodas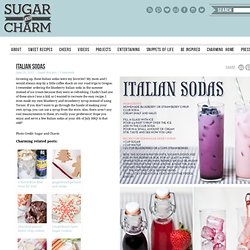 Design Crush & Popsicles! - StumbleUpon
Jun29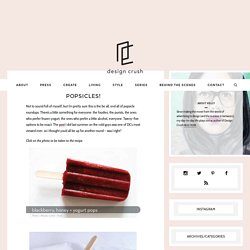 At nearly any buffet or take-out place you can find General Tso's Chicken. General Tso's Chicken is a perfect combination of sweet and spicy flavors.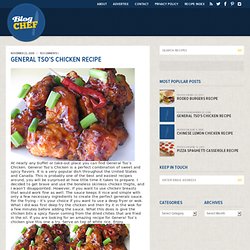 General Tso's Chicken Recipe | Free Online Recipes | Free Recipes - StumbleUpon
It is no secret that I have an obsession with Chinese cuisine. The place that started it all was a local Chinese buffet here in Michigan. After frequent visits to the buffet over the years, I finally decided to take a stab at cooking my own Chinese dishes at home.
Foodbuzz 24, 24, 24: Chinese Buffet at Home | Free Online Recipes | Free Recipes - StumbleUpon
One Bowl Vanilla Cupcakes For Two | How Sweet It Is - StumbleUpon
Let's face it: sometimes we all need a dessert that only makes two servings. Sometimes we just can't handle 12 servings.
Better-Than-Crack-Brownies | How Sweet It Is
I'm sorry for doing this to you. I really am.
Good Morning Muffins
Yummy muffins. Yum. I've made these several times—usually using all shortening, but a couple of times (today included) using half butter, half shortening.
28th October 2010By GuestPhotography by Adam Much to the delight of the blog team we have a new member, Genevieve.
Mocha and cream cheese brownie & Cooking Blog - Find the best recipes, cooking and food tips at Our Kitchen. - StumbleUpon
StumbleUpon
Supercook: recipe search by ingredients you have at home
Punchfork - The best new recipes from top food sites
Get your cook on.
foodgawker | feed your eyes - StumbleUpon