ARTE Y ARQUITECTURA
Curso de Criterios Para la Conservación y Restauración de Obras de Arte en Madrid - cursosypostgrados.com
La conservación de la obra de arte y el conocimiento de los criterios básicos para su restauración son aspectos indispensables en todos los ámbitos profesionales del mundo del arte.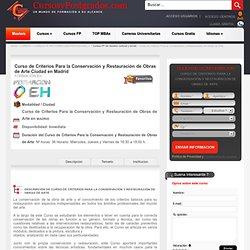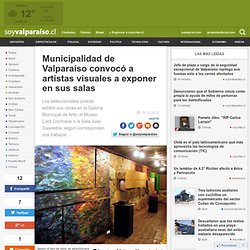 Con un llamado a artistas locales y nacionales a presentar sus propuestas artísticas, la Dirección de Desarrollo Cultural inicia el proceso de postulación para formar parte de la programación de exposiciones para el 2014 de las tres salas de la Municipalidad de Valparaíso. Los artistas interesados deberán hacer llegar sus antecedentes a la Dirección de Cultura, ubicada en calle Esmeralda 1051, con un currículum que contenga sus datos personales (nombre, rut, dirección, teléfono, correo electrónico), estudios, exposiciones realizadas, especificar si la muestra es individual o colectiva, propuesta artística que postula (descripción máximo una página) y al menos tres imágenes referenciales de sus obras. Los seleccionados podrán exponer en la Galería Municipal de Arte, el Museo Lord Cochrane o la Sala Juan de Saavedra; de acuerdo a las características de sus trabajos.
Municipalidad de Valparaíso convocó a artistas visuales a exponer en sus salas
Descubren cementerio indígena en Avenida Pedro de Valdivia |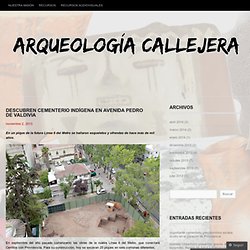 En un pique de la futura Línea 6 del Metro se hallaron esqueletos y ofrendas de hace más de mil años. En septiembre del año pasado comenzaron las obras de la nueva Línea 6 del Metro, que conectará Cerrillos con Providencia. Para su construcción, hoy se excavan 25 piques en seis comunas diferentes.
NORTON MAZA: "PARA MI LA OBRA DE ARTE ES UNA TARIMA CON UN MICRÓFONO"
Tuve la suerte de conocer el proceso y el montaje de la obra Del Paisaje y sus Reinos, y de aportar al proyecto un breve texto curatorial. Es una instalación del artista Norton Maza que se muestra en el Museo de Arte Contemporáneo MAC Quinta Normal hasta el 24 de noviembre. La recreación de un búnker "de clase alta" en el que aparece un Cristo reptando y acorralado, asediado por un ejército armado hasta los dientes; referencias a la Iglesia, al sexo reprimido, a McDonalds, al narcotráfico, al egocentrismo… una mezcla provocativa de asuntos que pueden o no estar relacionados. La motivación de esta entrevista se resume precisamente en la intención de conectar todos los temas tocados en la obra. Ciertas dudas necesitaban ser puestas en cuestión. Juan José Santos y Norton Maza, en entrevista.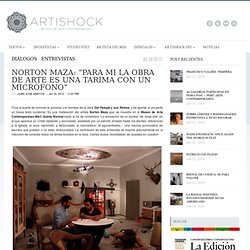 Cortinas para Early Victorian Homes 1845 - 1880 | Old House Living
Behind the man can be seen a window with striped roller blinds and lightweight, swagged curtains in a bedroom. Striped roller blinds were often in colours of red and white or green and white. A Student's room at Christchurch, Oxford, England in the 1860's. Showing wooden curtain pole and rings and heavy fringed pelmets. In England, it was common to have shutters at the windows that during the day folded back to make paneling at the side of the windows. This illustration is from the excellent book "Nineteenth Century Decoration: The Art of the Interior by Charlotte Gere, published by Harry N.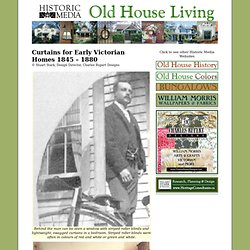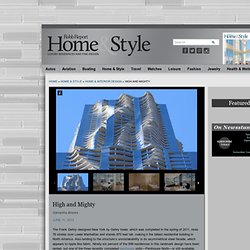 The Frank Gehry–designed New York by Gehry tower, which was completed in the spring of 2011, rises 76 stories over Lower Manhattan and stands 870 feet tall, making it the tallest residential building in North America. Also lending to the structure's unmistakability is its asymmetrical steel facade, which appears to ripple like fabric. Ninety-six percent of the 899 residences in this landmark design have been rented, but one of the three recently completed penthouse units—Penthouse North—is still available. This 3,771-square-foot unit, which is being offered for $35,000 per month, includes 10-foot-high ceilings, white oak floors, and east and west views. Fittings and appliances from Dornbracht, Duravit, Liebherr, and Miele outfit the space, as do motorized solar shades, built-in speakers, and radiant-heat flooring.
Alto y Poderoso | Hogar y Diseño | Robb Report - The Global Fuente de Lujo
galería virtual
HOME - Color Animal
Productos
Sacred Geometry Art
The embroidery of Daniel Kornrumpf
Rizomática
© 2014 Gestión Autónoma de Arte Contemporáneo. Gestión Autónoma de Arte Contemporáneo es una plataforma digital sin fines de lucro dedicada a la difusión de las actividades organizadas por las gestiones autónomas de arte contemporáneo de Latinoamérica que participan de la red.
VERANO PARA LOS NIÑOS Y JOVENES EN BLOC « Gestión Autónoma de Arte Contemporáneo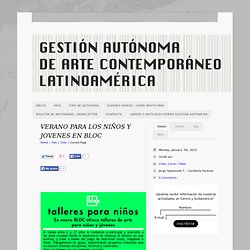 This is probably the largest, least creative title for a post ever, but it's also one of the most descriptive as well. The video is a commercial by DOCOMO for the Touch Wood SH-08C, a limited edition phone of which there are only 15,000 being made.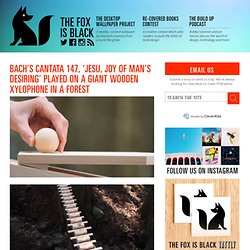 Red-Xilográfica, invita a xilógrafos de diversos lugares a enviar sus trabajos para ser presentados en la exposición "RED-XILOGRÁFICA 1/50: MONSTRUOSO" que tendrá lugar durante el mes de Septiembre de 2012 en la sala Nemesio Antúnez (ver plano de la sala). Objetivo Evidenciar mediante la exposición de obras y análisis de relatos, las influencias estéticas entre el grabador Aldo Garrido Sánchez y su RED-XILOGRÁFICA.
1/50: MONSTRUOSO «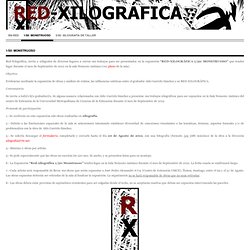 Sofa | Sociedad de Fomento al Arte
Grandes Momentos del Arte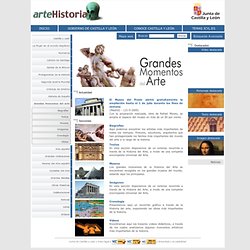 Mapa web
► Loscil - Emma on Shuffler
(23) MARIO Z - Artista Visual y Sonoro
O.A.S.E. Biblioteca de Medicina | HPP Architects | DSGNR
HPP Architects ha completado O.A.S.E.
Mié, 2012-03-21 11:07 — DanzaContemporánea.cl
TRISHA BROWN, Dance Company en Chile. | DanzaContemporanea.cl
SOAR: Visual Artists Alpha List - D
Michelle Anderst
Mònika Uz - Barcelona - Objetos con Vidrio
Muestra Wolf Vostell (Ronald Kay, curador) – 10 bienal de video y artes mediales