Food blogs
's ongoing mission to chronicle a world of authentic cuisine, we find what we're looking for more and more in one place: online. Of the tens of thousands of nominations that came in this year—blogs great and small, visual and textual, humorous and profound, technical and amateur, exuberant and austere—we found not just great writing, great photography, and a great commitment to the importance of food to storytelling and community-building, but also some blogs that truly spoke to us. We're thrilled to shine a light on the sixty-eight unique blogs that are finalists in the fourth annual Best Food Blog Awards—and even more delighted to announce the winners in each category.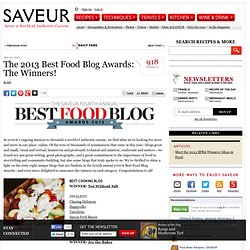 The 2013 Best Food Blog Awards: The Winners! | SAVEUR
Word on the street is that the Denver Broncos are going to the Superbowl! I don't get in to football, but I'm pretty excited that I'll arrive just in time to watch the Superbowl in Denver! I cross my fingers that they win – it'll make for a fun night in my new city! I get keys to my new apartment on Feb. 1 but my furniture won't arrive until the following week. I would love to be able to prepare some finger foods for a Superbowl Party but I'm not convinced it will happen yet.
peace. love. quinoa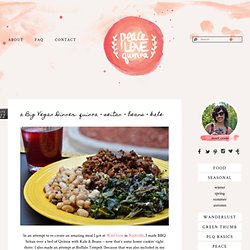 I made this tart a while ago when I had some friends coming over for lunch. I wanted to serve something light and easy and this tart was just the thing. I served it with a simple salad of frisee, rocket and watercress with a few chunks of creamy avocado and steamed asparagus spears dressed with a zesty lemon vinaigrette. Add a few bottles of chilled white wine and you have the perfect relaxed lunch with friends.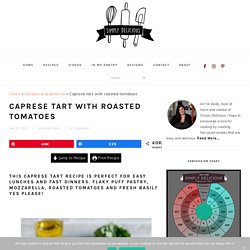 Caprese tart with roasted tomatoes | Simply Delicious
A´Punto
Lunes de reflexiones, "Aunque nada cambie, si yo cambio, todo cambia" Honoré de Balçac Feliz semana¡ Necesitamos: ( 2 personas ) 1 paquete de Gnocchi precocidos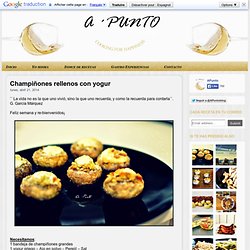 Fat Girl Trapped in a Skinny Body
Latest Beer Cornbread I'm particular about my cornbread (Shocking! Since I'm never particular, about anything. Ever). I'm not a huge fan of the chewy corn kernels in a lot of cornbread… Read More »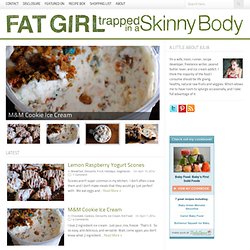 THE AVANT/GARDE DIARIES - Digital Interview Magazine
SAVEUR.com - Authentic Recipes, Food, Drinks and Travel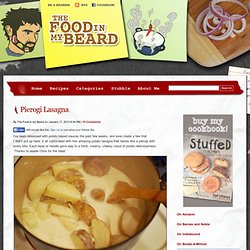 I've been obsessed with potato based sauces the past few weeks, and even made a few that I didn't put up here. It all culminated with this amazing potato lasagna that tastes like a pierogi with every bite. Each layer of noodle gave way to a thick, creamy, cheesy cloud of potato deliciousness. Thanks to reader Chris for the Idea! To make your sauce, start by simmering potatoes in milk.
Pierogi Lasagna - The Food in my Beard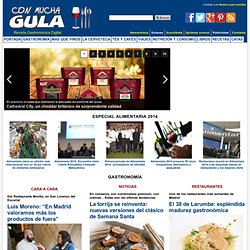 La receta de torrija de toda la vida es bien sencilla y conocida, pero la revolución ha llegado hace tiempo a este postre tradicional de la Semana Santa, y cada año se reinventa con sorprendentes formas y sabores. David Muñoz, uno de los cocineros españoles más importantes del momento, cambia de ubicación este verano. El objetivo es sellar una alianza con el grupo NH Collection Eurobuilding y garantizar así la viabilidad financiera de Diverxo, su restaurante en Madrid con tres estrellas de la Guía Michelin. Martín Berasategui, como presidente, Sebastian Frank, Jose Carlos Capel, Julia Pérez, Beatriz Sotelo, y Jose Carlos Fuentes, han formado el jurado que ha tomado la gran decisión: elegir al V Ganador de Concurso Cocinero del Año (CCA).
www.conmuchagula.com
Home
3 Day Detox Plan (Friday - Sunday)
Sourced from The Hungry For Change Book Ginger Lemon Detox Drink Drink one large glass, but if you feel like more, go for it— hydration is important. Add the lemon juice to the glass of water. Finely grate the ginger on a chopping board, then squeeze the ginger pieces in your hand, letting the juice of the ginger drip through your fingers and into the glass of water.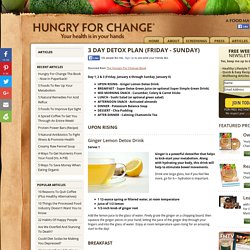 SER SABOR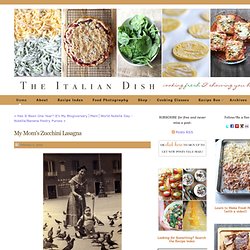 The Italian Dish - Posts - My Mom's Zucchini Lasagna
Mom and my brother, George, in Naples My mom, Angela, passed away in 1985. She was from Sicily and I was just really beginning to get into cooking when she died. A short time ago, I was flipping through an old Italian cookbook of hers and saw this recipe, written by her, in the back of the book: I like vegetarian dishes a lot and so I thought I would give it a try. The amount of ricotta the recipe calls for seemed like a lot, so I scaled it back.
Mejillones en salsa de sidra | No más tuppers de mamáNo más tuppers de mamá
Roost - Roost: A Simple Life
Is black the new brown? In my house it is! Well, sort've. I still adore my beloved, simple, nutty, fluffy, go-to short-grain brown rice. But black rice also called "forbidden" rice or purple rice is my new must-try fave! Here is why: It contains all the fiber, texture and 'less processed' goodness of brown rice.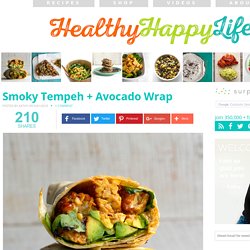 Healthy. Happy. Life. | Vegan Blog | Vegan Recipes
The Forest Feast
Shout out to anyone in Connecticut! I will be doing a cookbook signing and watercolor workshop event on Sunday April 13th in Westport! If you haven't heard of Terrain, it's an amazing online shop / store / cafe / plant nursery - I visited last spring and basically wanted to live there. It's gorgeous. It's a sister store of Anthropologie, and sells all kinds of amazing home and garden items. The main Terrain is a sort of farm/shop in Pennsylvania, and this Westport store (that I'll be at) is a stunning newer addition.
Roost - Roost: A Simple Life
Oysters taste weird, smell like the ocean and feel even worse. Every year we plant candy corn and grow a candy tree this year there are grapes in the soil so Every thing is grape flavor and there are also purple m&m's. do you want to try? Katz's Delicatessen
These are a few of my favorite foods
Tina Wong (wanderingeater
Epicurious.com: Recipes, Menus, Cooking Articles & Food Guides
Beautiful horizons, charming locals and wines of a lifetime. Welcome to St-Émilion. Like I said before, if you're going to Bordeaux, you must make a trip to St-Émilion. Hop on the train (it's a one hour ride), hop on a tour bus leaving from the Bordeaux Tourism office or make like me and rent a car for a picturesque drive to nearby St-Émilion. Put on your sunglasses, roll down your window and breathe in the aromas of wine country.
St-Émilion: A Wine Lover's Paradise « Tracy Chang
Get Off Your Butt and BAKE! & Impressive recipes made simple - StumbleUpon
Winter does give us a few perks. I believe that we don't need to stress out quite as much, when it comes to our wardrobe. 1. We can just throw on a nice winter coat & a stylish pair of boots and we are set.
¿Cómo ha ido el fin de semana? Yo he estado liada cocinando y se me ha pasado volando, los lunes tendrían que ser de descanso para recuperarse del fin de semana! Hoy os traigo un sencillo menú, pero no por ser sencillo es menos rico, además super sanote! Todos los productos que he utilizado para hacer las recetas, los he comprado en Es de Mercado ¿conocéis esta web?Es de Mercado es una web donde puedes comprar cómo si fueras a la plaza, pero en vez de ir tu, van ellos y te lo traen a casa. La verdad es que cuando los conocí, vi el cielo abierto!
My Little Things
penniesonaplatter | foodgawker - StumbleUpon
foodgawker | feed your eyes
Mooching around Spain
lovefood
YO, COCINERA??
El Comidista
Recipes for Holiday Side Dishes - Slide Show
About | The Mija Chronicles
Croque Monsieur -DK - iVillage - StumbleUpon