Appli Gestion Projet
Collaboratif-Info | La revue professionnelle en ligne des pratiques collaboratives. Home :: Bugzilla :: bugzilla.org. Mantis Bug Tracker. Jyraphe, votre dépôt de fichier en ligne. Jyraphe is a web application of file repository, easy to install and easy to use.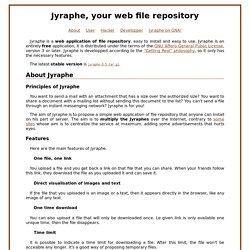 Jyraphe is an entirely free application, it is distributed under the terms of the GNU Affero General Public License, version 3 or later. Jyraphe is developped according to the "Getting Real" philosophy, so it only has the necessary features. The latest stable version is jyraphe-0.5.tar.gz. About Jyraphe. Applications libres d'upload de fichiers volumineux. Voici quelques applications permettant l'upload de fichier, ceux-ci seront ensuite accessible via une url unique, comme le propose Free On m'a sollicité dernièrement pour parler de FileZ ce qui m'a donné l'idée de cet article, donc voici la liste des applications d'upload de fichier que j'ai répertorié.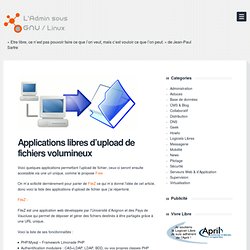 FileZ : FileZ est une application web développée par l'Université d'Avignon et des Pays de Vaucluse qui permet de déposer et gérer des fichiers destinés à être partagés grâce à une URL unique. Voici la liste de ses foncitonnalités : Community. Team Collaboration | Feng Office. LibrePlan: The open source web application for project planning, monitoring and control. Xebia Training. Agile et Lean : booster d'innovation ! AGILE : Création de valeur, Collaboration et Culture du Changement LEAN : Philosophie du long terme, Fluidité et Respect des personnes Lean et Agile, voilà un mélange plutôt détonnant au service de l'Entreprise !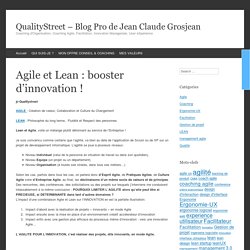 Je suis convaincu comme certains que l'agilité, va bien au delà de l'application de Scrum ou de XP sur un projet de développement informatique. L'agilité se joue à plusieurs niveaux: Knowledge Management, management des connaissances. SFEIR, la métamorphose Agile. Software development tools, made by developers who love to code - Atlassian. ATTIC+ : logiciels bâtiment : estimations, descriptifs, quantitatifs, gestion de chantier. Open Atrium. Solution sécurisée de transfert de fichiers volumineux - dropCloud. Remember The Milk.
Bonitasoft | Open Source Business Process Management (BPM) and Workflow Software : BonitaSoft. Open Source Wiki and Content-Oriented Application Platform (Main.WebHome) - XWiki.org. OpenERP - Open Source Business Applications. Free web-based file manager. Redmine - Overview. Document Management System & M-Files Cloud Vault on Windows Azure. - Plate-forme collaborative intégrée Java, portail intranet coll. iExtranet, PostFiles d'Oodrive : Solutions de Partage et Collaboration en ligne.
IceScrum - Your open source agile tool. 10 sites pour gérer un projet en ligne. Il n'est pas toujours facile de gérer plusieurs projets avec des amis ou des clients.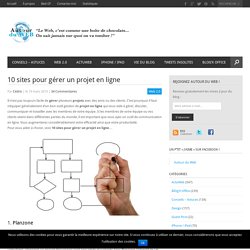 C'est pourquoi il faut s'équiper généralement d'un bon outil gestion de projet en ligne qui vous aide à gérer, discuter, communiquer et travailler avec les membres de votre équipe. Si les membres de votre équipe ou vos clients vivent dans différentes parties du monde, il est important que vous ayez un outil de communication en ligne. Vous augmenterez considérablement votre efficacité ainsi que votre productivité.
---