Appli Gestion Projet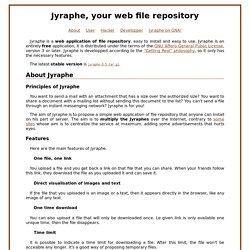 Jyraphe is a web application of file repository, easy to install and easy to use.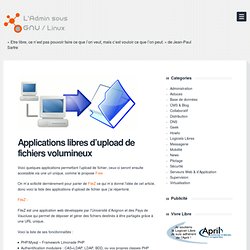 Voici quelques applications permettant l'upload de fichier, ceux-ci seront ensuite accessible via une url unique, comme le propose Free
Applications libres d'upload de fichiers volumineux
Community
Xebia Training
AGILE : Création de valeur, Collaboration et Culture du Changement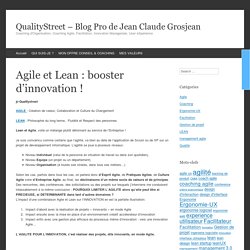 Agile et Lean : booster d'innovation !
Knowledge Management, management des connaissances
SFEIR, la métamorphose Agile
Software development tools, made by developers who love to code - Atlassian
ATTIC+ : logiciels bâtiment : estimations, descriptifs, quantitatifs, gestion de chantier
Solution sécurisée de transfert de fichiers volumineux - dropCloud
Open Source Wiki and Content-Oriented Application Platform (Main.WebHome) - XWiki.org
Free web-based file manager
Document Management System & M-Files Cloud Vault on Windows Azure
- Plate-forme collaborative intégrée Java, portail intranet coll
Il n'est pas toujours facile de gérer plusieurs projets avec des amis ou des clients.