Tips/Training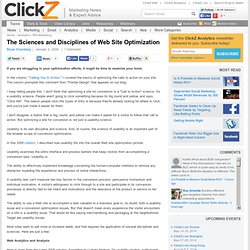 The Sciences and Disciplines of Web Site Optimization
Bryan Eisenberg | January 2, 2009 | 1 Comment
Calling You to Action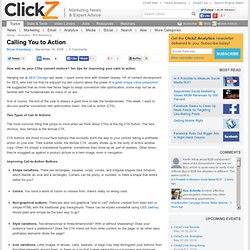 Bryan Eisenberg | December 19, 2008 | 0 Comments inShare0
A bad workman blames his tools.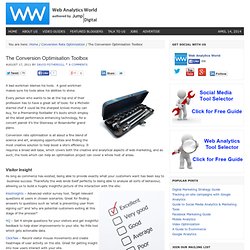 The Conversion Optimisation Toolbox
Unfolding the Fold
Note: Since posting the data in this article, we have collected and analyzed much more detailed information regarding scrolling behavior of visitors. The research below reveals information about the location of the fold as well as some basic information about visitors' scrolling behavior.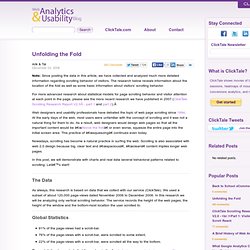 Conversion-Rate-Experts.co.uk
(Have you seen your customer ready to sign up, and then mysteriously back away? Don't you feel like tearing your hair out when customers do that?) Whether this happens online or offline, it's very, very (yes, very) frustrating to have to deal with this situation. And many sales or marketing books talk about how you can entrance the customer, use some crazy, sneaky method. In reality, there's no need to do any of that funny stuff at all. All you need to do is introduce your product/service in the manner the customer expects to see it.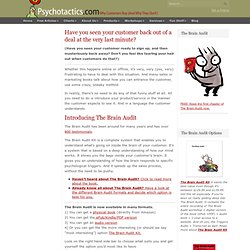 The Brain Audit 3.2: Marketing Strategy and Structure - Psychotactics - Big and Small Business Ideas
Your landing pages aren't converting. Sadly, this is not your customer's fault. It's your job to tell your customers why your product is awesome and you have fewer than five seconds to tell that story. Regardless of whether you're a rookie or veteran marketer, we've assembled the following checklist to help you avoid some of the common pitfalls we see all too often with pay-per-click landing pages. The hope being that you can take some of the recommendations into consideration before you go live with AdWords campaigns of your own. 1) Pre-Populate Cursor – Does your landing page have a form field you want customers to fill out?
6 Essential PPC Landing Page Optimizations