SEMICONDUCTOR-TRAINING
Aeronautics and Astronautics Back to Top Anthropology Architecture Athletics, Physical Education and Recreation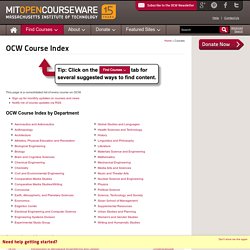 Kyran Dale Tue, 03 Aug 2010 12:27:47 +0000 A few years ago, when choosing a Python Web-framework with which to build Showmedo, life was a little simpler. The big CMS frameworks like Zope and its relatively user-friendly little bro Plone were reasonably well established and there were a few up and coming lighter frameworks, which promised to take one closer to the Python.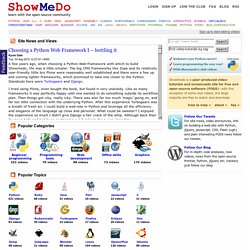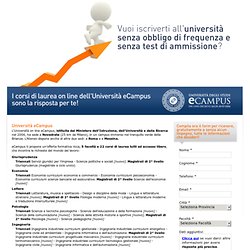 L'Università on line eCampus, istituita dal Ministero dell'Istruzione, dell'Università e della Ricerca nel 2006, ha sede a Novedrate (25 km da Milano), in un campus immerso nel tranquillo verde della Brianza. L'Ateneo dispone anche di altre due sedi: a Roma e a Messina. eCampus ti propone un'offerta formativa ricca, 5 facoltà e 22 corsi di laurea tutti ad accesso libero, che incontra le richieste del mondo del lavoro:
Corsi di laurea dell'università online eCampus
Courses online
Online tools and applications - Go2web20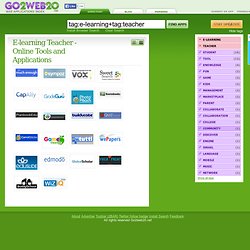 fontpro.com Font Pro - is a free fonts database with awesome typeface testing tool. It provides more than 20,000 free fonts and web fonts.
Mozilla Firefox
Semitracks, Inc. - Microelectronics and Semiconductor Training
Semitracks provides education, training, certification services, and products for the electronics industry. We specialize in training semiconductor, microsystems, and nanotechnology suppliers and users to understand the dynamic field of electronics technology. We offer courses in Semiconductor Reliability, Design Debug, Packaging, Process Integration, Failure and Yield Analysis, Wafer Fab Processing, and ESD Design and Technology. Learn from the Experts. Upcoming Public Semiconductor Training Courses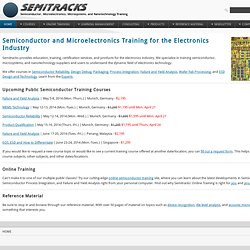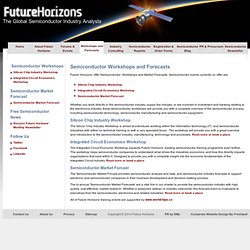 Semiconductor Training, Semiconductor Market Forecasts
Future Horizons' offer Semiconductor Workshops and Market Forecasts. Semiconductor events currently on offer are: Whether you work directly in the semiconductor industry, supply the industry, or are involved in investment and banking relating to the electronics industry, these semiconductor workshops will provide you with a complete overview of the semiconductor process including semiconductor technology, semiconductor manufacturing and semiconductor equipment. Silicon Chip Industry Workshop The Silicon Chip Industry Workshop is aimed at individuals working within the information technology (IT) and semiconductor industries with either no technical training or with a very specialist focus. The workshop will provide you with a great overview and introduction to the semiconductor industry, manufacturing, technology and processes.
Free online courses: Semiconductor - Page 4 - OCW Search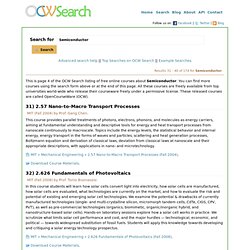 Results 31 - 40 of 174 for Semiconductor. This is page 4 of the OCW Search listing of free online courses about Semiconductor. You can find more courses using the search form above or at the end of this page.