Decisions
Stephen's Guide to the Logical Fallacies - by Stephen Downes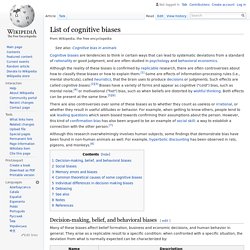 Cognitive biases are tendencies to think in certain ways.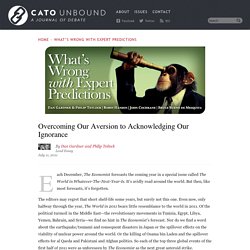 Each December, The Economist forecasts the coming year in a special issue called The World in Whatever-The-Next-Year-Is. It's avidly read around the world. But then, like most forecasts, it's forgotten. The editors may regret that short shelf-life some years, but surely not this one. Even now, only halfway through the year, The World in 2011 bears little resemblance to the world in 2011. Of the political turmoil in the Middle East—the revolutionary movements in Tunisia, Egypt, Libya, Yemen, Bahrain, and Syria—we find no hint in The Economist's forecast.
Overcoming Our Aversion to Acknowledging Our Ignorance |
Caspar Hare is interested in your choices.
How we (should) decide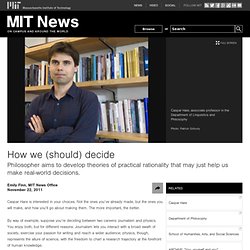 cognitive bias - Google Search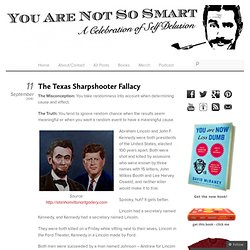 The Texas Sharpshooter Fallacy
The Misconception: You take randomness into account when determining cause and effect.
corpus.byu
The Stone is a forum for contemporary philosophers and other thinkers on issues both timely and timeless. Is free will an illusion? Some leading scientists think so.
Is Neuroscience the Death of Free Will?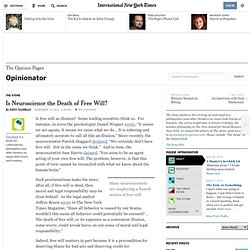 Decoding The Science Of Decision Making | Harvard Decision Science Laboratory
Don't Blink! The Hazards of Confidence
A CONVERSATION WITH Daniel Kahneman - On Profit, Loss and the Mysteries of the Mind - Interview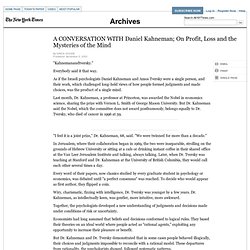 ''Kahnemanandtversky.'' Everybody said it that way.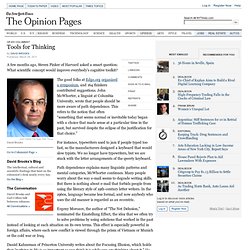 Tools for Thinking
The good folks at Edge.org organized a symposium, and 164 thinkers contributed suggestions. John McWhorter, a linguist at Columbia University, wrote that people should be more aware of path dependence.
The Planning Fallacy
Harvard Decision Science Laboratory
Decisions, Decisions... | Harvard Decision Science Laboratory
Ewwwwwwwww! | Harvard Decision Science Laboratory