Random/funny
Bottle Cap Blues on Vimeo
piecaken - Star 94.1
dude-stop-this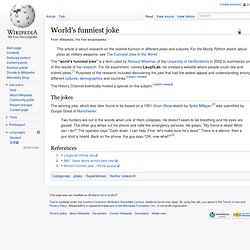 The "world's funniest joke" is a term used by Richard Wiseman of the University of Hertfordshire in 2002 to summarize one of the results of his research .
Official Call of Duty: Modern Warfare 3 - The Vet & The n00b
The Bathtub Test
Video
timetravelling.jpg (JPEG Image, 660×740 pixels)
Ant Death Spiral
"I dont need drugs to have fun" | highDEAS
funny-bully-gif-muscles.gif (GIF Image, 500×326 pixels)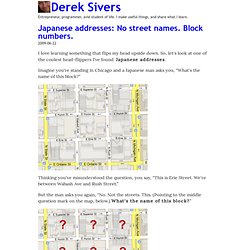 I love learning something that flips my head upside down.
Japanese addresses: No street names. Block numbers.
Buddha Pears! // Current
A man bought 12,150 pudding cups in one weekend so he could rack up enough airline miles to fly to Europe
20 of the World's Worst Jobs
Proving once again that no matter how bad you have it, some poor people always has it worse.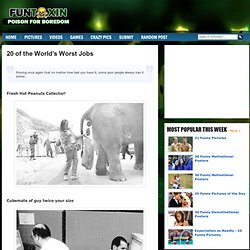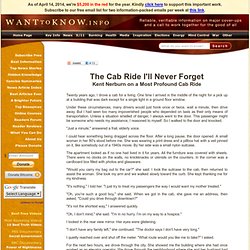 Twenty years ago, I drove a cab for a living.
How to Survive a 35,000-Foot Fall - Plane Crash Survival Guide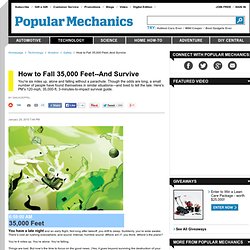 35,000 Feet You have a late night and an early flight.