Random/funny
Bottle Cap Blues. Piecaken - Star 94.1. Dude-stop-this. World's funniest joke. The "world's funniest joke" is a term used by Richard Wiseman of the University of Hertfordshire in 2002 to summarize one of the results of his research.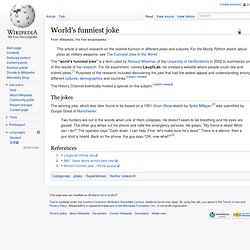 For his experiment, named LaughLab, he created a website where people could rate and submit jokes.[1] Purposes of the research included discovering the joke that had the widest appeal and understanding among different cultures, demographics and countries. [citation needed] The History Channel eventually hosted a special on the subject. [citation needed] Official Call of Duty: Modern Warfare 3 - The Vet & The n00b. The Bathtub Test. Video. Timetravelling.jpg (JPEG Image, 660×740 pixels)
Nuclear
Ant Death Spiral. Perfect timing. "I dont need drugs to have fun" | highDEAS. Beeline TV - Watch Online TV - Free Internet TV - Live TV Channels. Funny-bully-gif-muscles.gif (GIF Image, 500×326 pixels) Japanese addresses: No street names. Block numbers. I love learning something that flips my head upside down.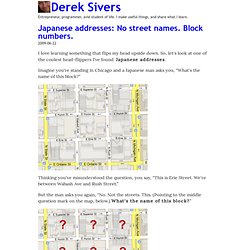 So, let's look at one of the coolest head-flippers I've found: Japanese addresses. Imagine you're standing in Chicago and a Japanese man asks you, "What's the name of this block?" Thinking you've misunderstood the question, you say, "This is Erie Street. We're between Wabash Ave and Rush Street." Optimus Prime Had Too Much Diesel Gas Today. George's Humour - Some Children Are Quick. InceptionArch_Slusher.jpg (JPEG Image, 2500×1139 pixels) - Scaled (52. 21 Reasons why English Sucks | Sheetr.com. Buddha Pears! // Current. To Our Faithful Current.com Users: Current's run has ended after eight exciting years on air and online.
The Current TV staff has appreciated your interest, support, participation and unflagging loyalty over the years. Your contributions helped make Current.com a vibrant place for discussing thousands of interesting stories, and your continued viewership motivated us to keep innovating and find new ways to reflect the voice of the people. A man bought 12,150 pudding cups in one weekend so he could rack up enough airline miles to fly to Europe. For once, a fun story in a chain email is actually true!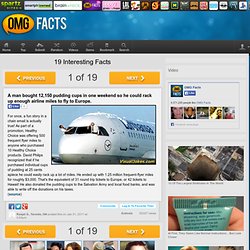 As part of a promotion, Healthy Choice was offering 500 frequent flyer miles to anyone who purchased 10 Healthy Choice products. David Philips recognized that if he purchased individual cups of pudding at 25 cents apiece he could easily rack up a lot of miles. He ended up with 1.25 million frequent-flyer miles for roughly $3,000. That's the equivalent of 31 round trip tickets to Europe, or 42 tickets to Hawaii! 20 of the World's Worst Jobs. Proving once again that no matter how bad you have it, some poor people always has it worse.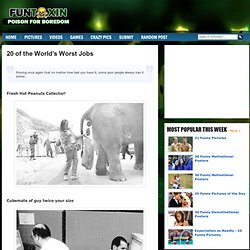 Fresh Hot Peanuts Collector! Cubemate of guy twice your size Photographer. The Cab Ride I'll Never Forget. The Cab Ride I'll Never Forget Kent Nerburn on a Most Profound Cab Ride Twenty years ago, I drove a cab for a living.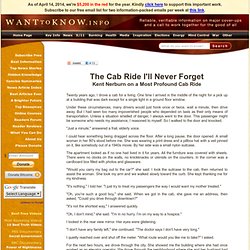 One time I arrived in the middle of the night for a pick up at a building that was dark except for a single light in a ground floor window. Under these circumstances, many drivers would just honk once or twice, wait a minute, then drive away. How to Survive a 35,000-Foot Fall - Plane Crash Survival Guide. 35,000 Feet You have a late night and an early flight.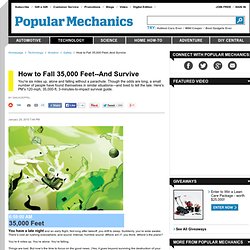 Not long after takeoff, you drift to sleep. Suddenly, you're wide awake. There's cold air rushing everywhere, and sound. Intense, horrible sound. Rs. 25 Cartoons You Never Knew Were Voiced By Celebrities: Pics, Videos, Links, News.
---