Learn to program
Programmr | Become A Programming Guru! PythonMonk - Interactive Python tutorials. The Nature of Code. Create iOS and Flash Games with Stencyl. Learn Python The Hard Way, 2nd Edition — Learn Python The Hard Way, 2nd Edition. How long does this course take?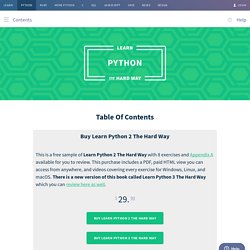 You should take as long as it takes to get through it, but focus on doing work every day. Some people take about 3 months, others 6 months, and some only a week. I can do it in about 4 hours or less if I hurry and don't do the Study Drills. Zed A. Shaw's Stuff. PythonBooks - Learn Python the easy way ! PythonLearn - Self-paced learning Python. Try Erlang. Learn to code | Codecademy. Hackasaurus. Look ahead Learn all about Firefox OS » Welcome to Webmaker!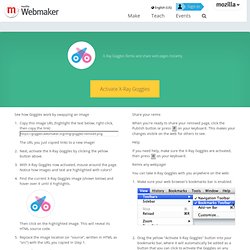 That username is taken You must choose a username Invalid username. Computer Science. Welcome to Treehouse, Start Learning Today. Programr | Online IT Lab. Code School - TryRuby. Alice.org. Swfk-es - Snake Wrangling for Kids (Edición en Español) "Snake Wrangling for Kids" es un libro electrónico para niños de 8 o más años que quieran aprender a programar.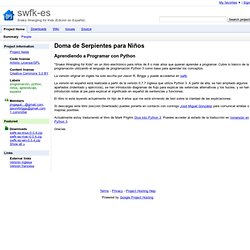 Cubre lo básico de la programación utilizando el lenguaje de programación Python 3 como base para aprender los conceptos. La versión original en inglés ha sido escrita por Jason R. Briggs y puede accederse en swfk. Kidsruby.com. Kodu | Home. Welcome to RoboMind.net, the new way to learn programming. Top Page - Petit Computer. Hackety Hack! MINDSTORMS : Home. Scratch | Home | imagine, program, share.
---