Humor
As You're Up | Holy moly, new comics weekly!
It's finally here! The first official collection of comics in print form, it's As You're Up: The Firts Etidion (subtitle: There may be one or two mitsakes)! And you can get it on Amazon.com and on Amazon UK!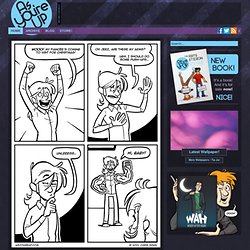 MercWorks - Updates Mondays and Thursdays!
Deathbulge - Comics
Buttersafe – Updated Tuesdays and Thursdays
Guinea Something Good
Invisible Bread - A webcomic that you'll enjoy if you like comics about things and stuff!
unnamed pearl
S T U P I D
Endless Origami -
Pain Train - secretly a car
This things I believe... - Journal
A while ago, I volunteered to help my pal Mark with his Kickstarter campaign for Dracula: Son of the Dragon. Folks could buy a little vampire drawing for eight bucks or three for twenty. A surprising number of people took advantage of the offer, so I've spent the last week drawing vampires. There were some interesting requests. I liked them so much I had Paul make a couple of the drawings into stickers.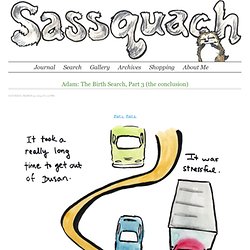 Todd Balthazor is a satirical, often anthropomorphic illustrator, fine artist, muralist and children's art instructor from St.Paul, MN, with a BFA in illustration from the College of Visual Arts (CVA). He has done artist residencies at Jackson Elementary and the St. Paul University Club, and his work has been displayed in venues both locally and abroad, […] Todd Balthazor is a satirical, often anthropomorphic illustrator, fine artist, muralist and children's art instructor from St.Paul, MN, with a BFA in illustration from the College of Visual Arts (CVA). He has done artist residencies at Jackson Elementary and the St.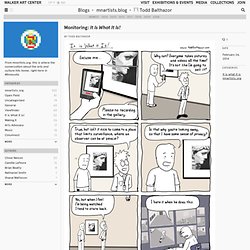 Todd Balthazor — mnartists.blog
Pop Couture
I think I love a Derp.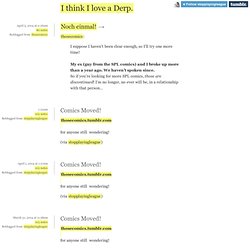 Noch einmal! → thosecomics: I suppose I haven't been clear enough, so I'll try one more time!My ex (guy from the SPL comics) and I broke up more than a year ago. We haven't spoken since.So if you're looking for more SPL comics, those are discontinued!
Nerf This - Adventurously Awkward!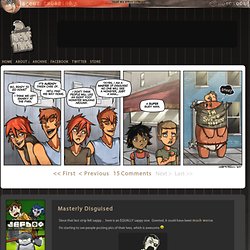 Glad to be back, the year (which I heard has a fourteen somewhere in there) is new, I have no freelance, and am happy to finally start pumping these out. Hope everyone had an awesome holiday filled with sass Sorry about the art, I've gotten a little rusty/slower Also, Scout Crossing updated. Thank you all for reading, updates are going to be much more frequent.
Corporate Skull - Skull 6 – 07
Hello internets, and welcome to the website for Nothing Can Possibly Go Wrong! NCPGW is a graphic novel adapted and drawn by me (Faith) from an original Young Adult novel by Prudence Shen. Pru and I (with the help of my alarmingly competent wordpress savy web guru Lissa) will be running Nothing Can Possibly Go Wrong as a webcomic until its publication by First Second Books in May 2013. If you're someone who's familiar with my work, like, say, when I ran Friends With Boys, my previous First Second graphic novel online until its publication in February 2012, you'll know the drill. Pru and I will be blogging our way through NCPGW, offering author & cartoonist insights and various other nonsense while the comic updates, so come for the comic-y goodness, stay for the blogging.
Nothing Can Possibly Go Wrong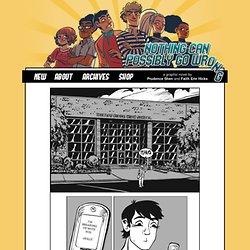 LOLDWELL.com -
Happle Tea - Comics!
Arguing with true believers of any particular creed, myth, or ideal requires monumental patience and mental fortitude. That, or impotent rage and a serious masochistic streak. You could always just slam your head repeatedly into a wall, it might be less painful in the end. I generally find it's not even worth bothering with, these days.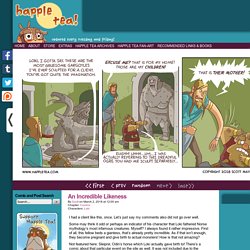 Comics
feel afraid
#61 - Little League Comic
DOGHOUSE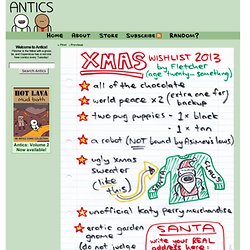 December 24th, 2013 Erotic garden gnomes are fairly similar to regular ones! The differences are subtle, and you may miss them at first glance. Pro tip: erotic gnomes are the ones with their genitals showing.
Antics
Webcomic at the Speed of Light - by Wes and Tony
chainsawsuit by kris straub - internet humor, fresh-cut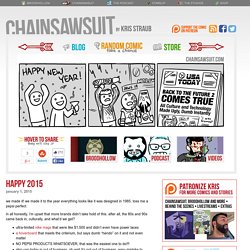 Godzilla (2014) Synopsis. Nuclear testing awakens an undersea beast that threatens the city of Tokyo, California. The creature is dubbed "Godzilla's Monster" for its discoverer Dr. Lloyd Godzilla (Bryan Cranston). Trivia
Saturday Morning Breakfast Cereal
Edmund Finney's Quest to Find the Meaning of Life - A webcomic by Dan Long at EQComics
Two Guys and Guy - Updates on Mondays, Wednesdays and Fridays
Friends: Lynn AllinghamJohn AllisonAmy AshDawn and Margie BeatonMarc BellSally BloodbathJohn CampbellScott CampbellRyan CarleyAnthony ClarkRebecca ClementsMelanie ColosimoDomitille CollardeyJillian Comeau, Kim Carson and Michelle SkeldingAaron DiazThe Doug Wright AwardsJess FinkEric FeursteinBrian FukushimaSarah GliddenMeredith GranLisa HanawaltDustin HarbinChristopher HastingsEmily Horne and Joey ComeauJimmie KilpatrickJon KlassenSteve LambkeHope LarsonJoe ListDavid MalkiPhil McAndrewCarolyn MerrimanCarly MonardoVicki NerinoAndre RichardRyan NorthRyan PequinNeil RoughJeffrey RowlandGabby SchulzSmart and BirdDeana SobelNathan StapleyHenry SvecMatthew TraffordJulia WertzBritt WilsonStephanie WeirathmuellerSteve WolfhardYou've Changed RecordsChip Zdarsky Good comic shops that have taught me a thing or two: The Beguiling, TorontoStrange Adventures, HalifaxLegends Comics and Books, VictoriaDesert Island, Brooklyn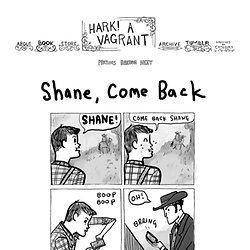 339
chainsawsuit LABS by kris straub - Comics and other experiments
Comic - microkosmic
Eegra: The Internet!!!
Gronk - A Webcomic by Katie Cook
I AM ARG! - One Year Old
Mean Names
Comics | Magical Game Time
The Bouletcorp
This Time of Year | Bicycle Comics - Yehuda Moon and the Kickstand Cyclery
The Webcomic To End all Webcomics
Three Word Phrase, by Ryan Pequin
Nedroid Picture Diary
I AM ARG! -
Left-Handed Toons (by right-handed people)
Marlowe the Monster - a little monster in a big world
The Blood and Thunder Club
Shortpacked! by David Willis - Toys are serious business.
Last Place Comics - A Web Comic Infused with Snark, Sarcasm, and Unicorns!
Channelate - Comics and Cartoons by Ryan Hudson
Buttersafe – Updated Tuesdays and Thursdays
ComicCritics.com : A webcomic about comics
Sam and Fuzzy
Ninjerktsu
Let's Be Friends Again
xkcd: Argument Victory
The System - Comics will be posted until morale improves.
Basic Instructions - Basic Instructions - How to Provide Context
Explosm.net - Home of Cyanide & Happiness
Cat and Girl
IDK Comics - by Will Hightower
Omake Theater – おまけ劇場
diesel sweeties : robot webcomic & geeky music t-shirts
Space Avalanche - A Web Comic by Eoin Ryan
Calamities of Nature
The Perry Bible Fellowship
July 12th
Whomp! - Updates M-W-F, even if you wish it didn't.