Girl is a gun
The Healthy Sex Talk: Teaching Kids Consent, Ages 1-21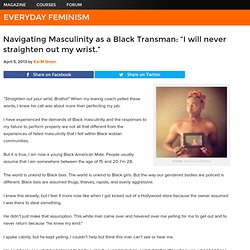 "Straighten out your wrist, Brotha!" When my boxing coach yelled these words, I knew his call was about more than perfecting my jab. I have experienced the demands of Black masculinity and the responses to my failure to perform properly are not alI that different from the experiences of failed masculinity that I felt within Black lesbian communities.
Navigating Masculinity As A Black Transman: "I Will Never Straighten Out My Wrist"
Susan Cain: The power of introverts
10 Female Electronic Music Pioneers You Should Know
One More Lesbian | Film, Television and Video On Demand
Juni | 2009 | hungry blog – Leben, Alltag und Essstörung aus dem Blickwinkel einer Betroffenen
Die Devise bei alten Geschichten.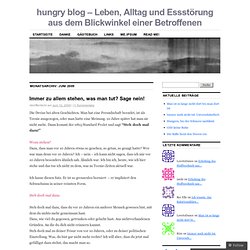 Your Daily Lesbian Moment! - by Arlan
Chimamanda Adichie: The danger of a single story
101 Lovers' Spit (Pilot) | Girl/Girl/Scene
autotrans* & w.i.r.
◊ NINIA LAGRANDE ◊
anarchie & lihbe