Tayhund
Taylor
Whats New - StumbleUpon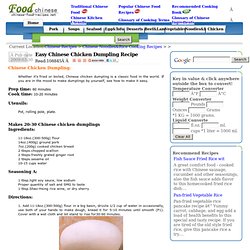 Easy Chinese Chicken Dumpling Recipe - Chinese Food Recipes|Chinese Food Cooking|Chinese Food Cuisine - StumbleUpon
1. Add 11-18oz.(300-500g) flour in a big basin, drizzle 1/2 cup of water in occasionally, use both of your hands to make dough, knead it for 5-10 minutes until smooth (P1). Cover with a wet cloth and let stand to rise for30-60 minutes.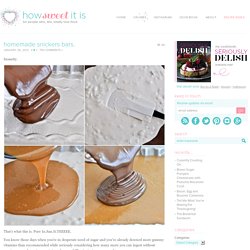 Homemade Snickers Bars | How Sweet It Is - StumbleUpon
Insanity. That's what this is.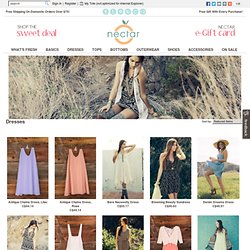 Dresses: Nothing can make a girl feel more feminine than slipping on a flowy floral print dress .
Dresses at Nectar Clothing - StumbleUpon
Imp Head Color 1
Ten Stone Tea was a bit of an adventure for me.
Flower Image Gallery
TLC Family &How to Draw Flowers and Plants&
- StumbleUpon
The old method
How to Draw Celtic Knotwork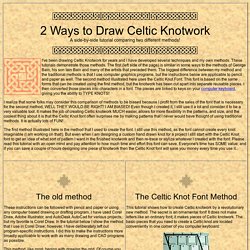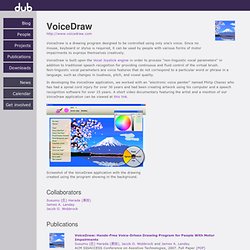 VoiceDraw is a drawing program designed to be controlled using only one's voice.
dub :: Project :: VoiceDraw
Untitled Document - StumbleUpon
Drawing Lessons - StumbleUpon
In 1988, an extraordinary thing happened in the world of animation. The film "Who Framed Roger Rabbit?"
- StumbleUpon
DrawerGeeks! - StumbleUpon
Sketchbook on Illustration Served
Critic, "I'm an artist myself and" Argument from authority – always a logical fallacy, but even worse when it's in a subjective field where there arguably can't be any authorities.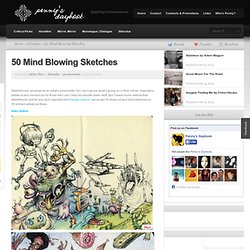 50 Mind Blowing Sketches | Penny's Daybook | www.PennysDaybook.com - StumbleUpon
Learn to draw - StumbleUpon
ANNIE WU: Sketches.
Artist Tatsuya Morino puts a unique twist on the great monsters of Gothic literature in a series of illustrations featured in the book Kaibutsu Gensō Gashū.
Gothic horror illustrations by Tatsuya Morino ~ Pink Tentacle - StumbleUpon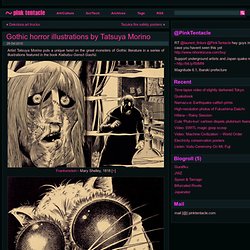 For a video version of this tutorial visit www.proko.com/how-to-draw-ears-anatomy-and-structure In this tutorial I will go over the parts of the ear and suggest an easy way to remember all these complex shapes.
How to Draw Ears | Stan Prokopenkos Blog - StumbleUpon
Here I'll show you how to make a paper cup that can hold pencils, pens and other office supplies. I'm going to turn this 9X9 square into a water bomb base. First we'll fold in half to make a triangle. Give it a nice crease and then unfold.
How to Fold an Origami Pencil Cup Video – 5min.com
Extraordinary
Solitude - 2010/2011 - A work in progress on the Behance Network
50 Cute Puppies Make Your Girlfriend Smile | Animal Pictures | Cutest Paw - StumbleUpon
Horrible Cards - The Oatmeal - StumbleUpon
10 Tasty Mug Cakes That You Can Make in Just Minutes | Family Kitchen - StumbleUpon
Three Safe-to-Eat Cookie Doughs: Chocolate Chip, Sugar, and Cake Batter! ... - StumbleUpon
Dresses ♥ - Polyvore
Words to Try to Use in Colloquial Speech Without Sounding Like a Pretentious... - StumbleUpon
Watermelonade Recipe at Epicurious.com - StumbleUpon
Animal did you knows - StumbleUpon
Guide to flirting - StumbleUpon
Facebook