Urban farming
Welcome
resilients:start [the libarynth]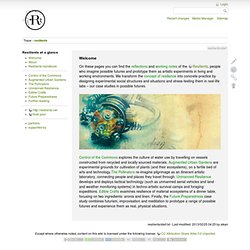 Agriculture urbaine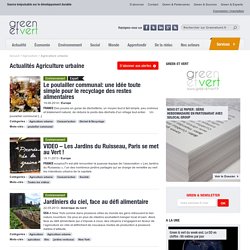 Environnement
ECHanges de graines - de jardins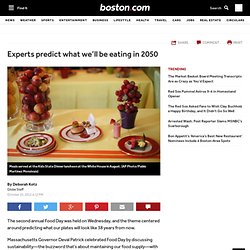 By Deborah Kotz, Globe Staff The second annual Food Day was held on Wednesday, and the theme centered around predicting what our plates will look like 38 years from now.
Experts predict what we'll be eating in 2050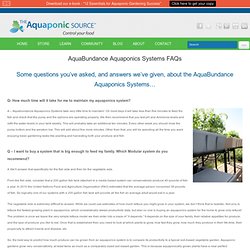 Q- How much time will it take for me to maintain my aquaponics system?
Aquaponic Worms FAQ
Soil texture by feel
INTERNATIONAL FAQ's Do you ship to my country? Yes, we do, but it will not be the same windowfarm or the same price.
Brand New Windowfarms- Vertical Food Gardens by The Windowfarms Project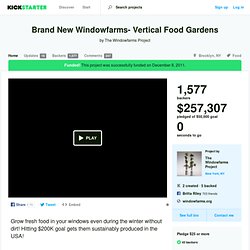 The design of the beehive is unconventional, appealing, and respects the natural behavior of the bees. It consists of two parts: entry passage and flower pot outside, and glass vessel containing an array of honeycomb frames, inside. The glass shell filters light to let through the orange wavelength which bees use for sight.
Design Probes - Urban beehive
Urban Beehive by Philips | Design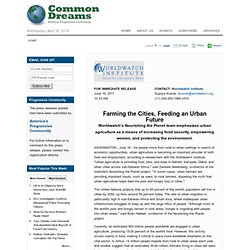 WASHINGTON - June 16 - As people move from rural to urban settings in search of economic opportunities, urban agriculture is becoming an important provider of both food and employment, according to researchers with the Worldwatch Institute. "Urban agriculture is providing food, jobs, and hope in Nairobi, Kampala, Dakar, and other cities across sub-Saharan Africa," said Danielle Nierenberg, co-director of the Institute's Nourishing the Planet project.
Farming the Cities, Feeding an Urban Future
Aeroponic Systems uses NASA aeroponics to grow food
Avocados Love Hydroponics
Plant_Tier_Systems, Hydroponics, Aeroponics, Grow Lights, Hydroponics Systems, Gardens, Gardening - Quick Grow
NASA researcher checking hydroponic onions with Bibb lettuce to his left and radishes to the right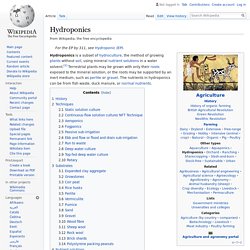 Demo of new Sure To Grow hydroponic product in development
hydro13 How to Improve Hydroponics System
12v homemade hydroponics & greenhouse
Vertical Farms and Green Cities
Urban Agriculture Blooms
A comparative study: Urban Agriculture in Vancouver, Dar es Salaam and Copenhagen Independent Study by Afton Halloran University of Copenhagen Faculty of Life Science Jan 21, 2011 Abstract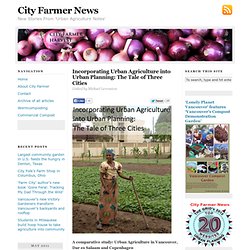 Incorporating Urban Agriculture into Urban Planning: The Tale of Three Cities
TEDxManhattan - Dr Melony Samuels - Campaigning Against Hunger
High-end consumers taking up urban farming
Coco de Mer co-founder Sam Roddick in her "bee buffet" garden in London's Hampstead. Photo by James Ostrer.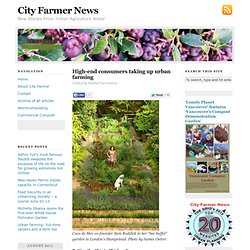 la nature est dans le sac