Christmas
About FaveCrafts.com Welcome to FaveCrafts.com where we have 1000's of free craft projects, home decor ideas and DIY tips. We add new projects and tips every day.
Christmas Crafts, Free Knitting Patterns, Free Crochet Patterns and More from FaveCrafts.com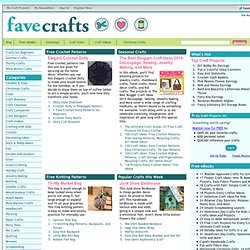 AllFreeChristmasCrafts (freexmascrafts) on Pinterest
Posted on | November 30, 2009 | 68 Comments The holidays have officially begun. As we countdown to Christmas I'll be sharing some of my favorite holiday decorations, crafts, and gift ideas. To start us off Bread Dough Ornaments from Stephanie of even*cleveland .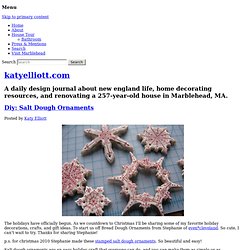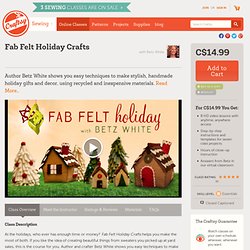 Fab Felt Holiday Crafts
Everybody's felting! Wool felt is the perfect material for holiday items that are warm, colorful and personal. Betz White shows you techniques to make one-of-a-kind decorations and gifts, easy enough for kids and parents to do together, and stylish enough to please the pickiest person on your list.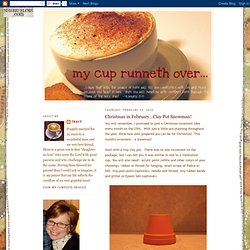 Christmas in February...Clay Pot Snowman!
You will remember, I promised to post a Christmas ornament idea every month on the 25th. With just a little pre-planning throughout the year, think how well prepared you can be for Christmas!
source: Mandi Ehman When I came across these DIY scrabble ornaments , I knew right away that I'd be making them this year! You see, every year we give our girls a special ornament to add to their collection.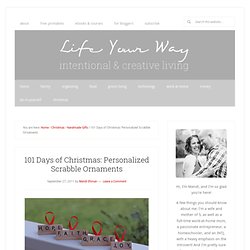 101 Days of Christmas: Personalized Scrabble Ornaments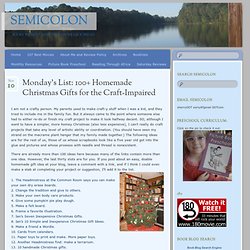 I am not a crafty person.
Monday's List: 100+ Homemade Christmas Gifts for the Craft-Impaired
A Christmas Dream And How It Came True Louisa May Alcott (1832-1888) "I'm so tired of Christmas I wish there never would be another one!"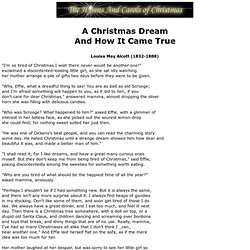 A Christmas Dream, And How It Came True - Louisa May Alcott
Holiday Card Series 2012 – Day 12 « kwernerdesign blog
Happy Friday, all! Back again with another card and video in the Holiday Card Series. :)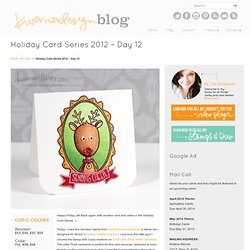 All Free Christmas Crafts