Christmas
Hovland Swanson Department Store in Lincoln, Nebraska, was the place to purchase your wife a mink coat for Christmas.
day 6: hovland swanson bow
Christmas Ball Ornament Chandelier tutorial
This Christmas Tree is the latest origami model by Francesco Guarnieri which he generously shared just a few days ago! It's folded from 6 octagons of different sizes that you cut out of squares after some pre-creasing. Follow the link below for the Crease Pattern.
Origami Christmas Tree by Francesco Guarnieri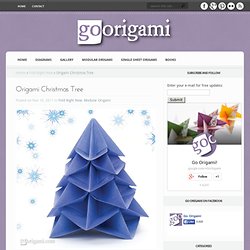 I'm very glad to share with you a new origami diagram for one of my stars!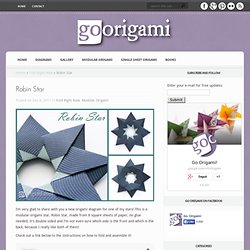 Robin Star by Maria Sinayskaya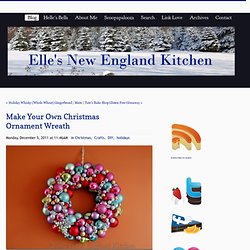 Elle's New England Kitchen - Elle's New England Kitchen - Make Your Own Christmas Ornament Wreath
Did you know that you can take a wreath form, some ornaments, ribbon, beads and a glue gun, and make a gorgeous holiday wreath?
B is for Bows
Yeah! December is finally here, and I am so excited for this years Holiday Season!
Festive Felt Wreath | Holee Molee Hostess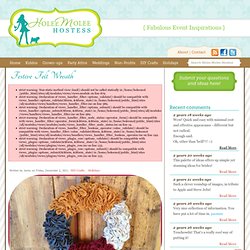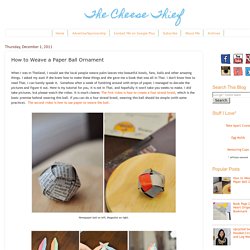 When I was in Thailand, I would see the local people weave palm leaves into beautiful bowls, fans, balls and other amazing things. I asked my aunt if she knew how to make these things and she gave me a book that was all in Thai.
geeky snowflakes download pattern here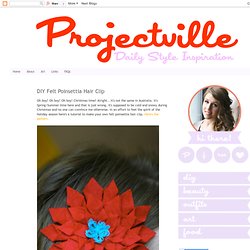 DIY Felt Poinsettia Hair Clip
Follow the picture tutorial and pattern. The larger circle in the pattern is used to glue all the petals to.
This is an origami Christmas wreath I made last year. It's folded from 8 square sheets of paper (15 cm), painted with gold (though I don't quite remember whether I did it before or after folding… hm) and then decorated with paper fasteners .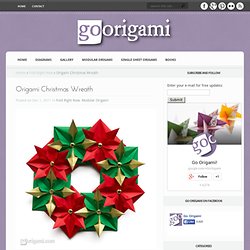 Origami Christmas Wreath
TUTORIAL: Geo Christmas Ornament — Compulsive Craftiness
Here's another Christmas ornament that is super easy to make, and even cheaper than my felt pom pom ornament .
Gift Wrapping Ideas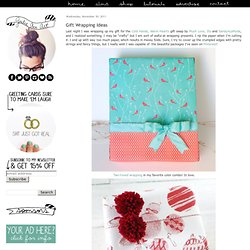 Last night I was wrapping up my gift for the Cold Hands, Warm Hearts gift swap by Much Love, Illy and SandyALaMode , and I realized something.
Accordion Fold Bow
Today's bow(s) are super simple and can be made any size. If you feel like busting out some sewing skills, you can also make these from fabric (you might want a little interfacing on larger ones to help them keep a crisp shape though)!
Happy Black Friday, everyone! To follow up with Monday's snowflake mood board , here are the templates and instructions on how to create these simple, yet beautiful, three-dimensional paper snowflakes PRINTING TEMPLATES: Open PDF of small, medium or large snowflake. Print the large template onto 6 pieces of white paper, the medium on 2 and the small on 1 page.
How to Make a Paper Snowflake
Here's a roundup of ornaments you can make from paper. Above left: I made with these instructions Above right: I made with these instructions More: Printable snowflake 1 Printable snowflake 2 Paper snowflakes stapled together into something 3-D Not 3-D, but nice snowflake cutting templates
I know...long title, but I wanted to get it all in!! This is a great recycling project to use up all the cardboard tubes from rolls of toilet paper, paper towels or the tubes from gift wrap paper!! Those are long, so you can cut a lot out of one tube...so start saving!
Tool Time Tuesday...Toilet Paper Roll Gift Box or Advent Calendar
Rosemary Filled Ornaments
Book Page and Cardboard Kleenex Box Ornament