Social Studies
Khan Academy. Internet public library For Kids. Neo K12 Educational Videos and Games for Kids about Science, Math, Social Studies and English. Thinkfinity student interactives. Brain Pop. DOGO News - Kids news articles! Kids current events; plus kids news on science, sports, and more! Canada's Prime Ministers. Archived Content This archived Web page remains online for reference, research or recordkeeping purposes.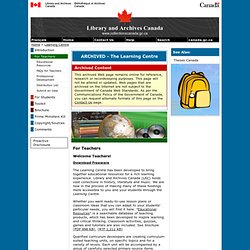 This page will not be altered or updated. Web pages that are archived on the Internet are not subject to the Government of Canada Web Standards. As per the Communications Policy of the Government of Canada, you can request alternate formats of this page on the Contact Us page. For Teachers. BBC Global population interactive. Sources: All population data are based on estimates by the UN Population Division and all calculations provided by the UN Population Fund.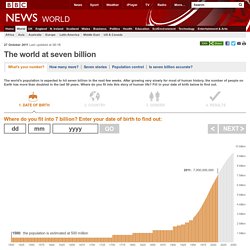 The remaining data are from other sections of the UN, the Global Footprint Network and the International Telecommunications Union. Want to find out more? Visit the UN Population Fund's detailed population calculator, 7 billion and me. Castle View. World Mapper. Canadian Geographic Kids! Ancient Civilizations. Playing History.
---