Management thoughts
Can Your Employees Push Back? | Inc. 5000. 3 Steps to Handle a Crisis Like a Fighter Pilot. People Crave Autonomy More Than Any Perk. How to Be Happier at Work: 10 Tips. Happiness--in your business life and your personal life--is often a matter of subtraction, not addition.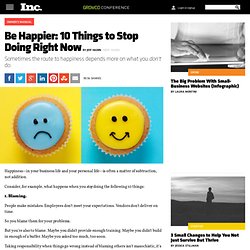 Consider, for example, what happens when you stop doing the following 10 things: 1. Blaming. A marriage in supercomputing land: Cray acquires Appro for $25 million in cash. 9 November '12, 12:40pm Follow Two super-duper computing firms are to become one as Cray today announced that it has agreed to purchase Appro International, a privately-held developer of 'scalable supercomputing solutions', for approximately $25 million in cash.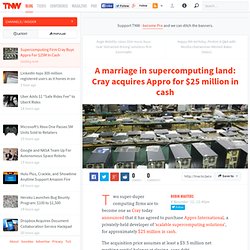 The Timeless Strategic Value of Unrealistic Goals - Vijay Govindarajan. By Vijay Govindarajan | 10:00 AM October 22, 2012 Gary Hamel and C.K. Prahalad's 1989 HBR article "Strategic Intent" brought about a discontinuous shift in my career — from a professor of accounting to a researcher on strategy and innovation. As an idea, strategic intent is about setting a bold and ambitious goal, out of all proportion to a firm's current resources and capabilities. How to Minimize Your Biases When Making Decisions - Robert F. Wolf. By Robert F.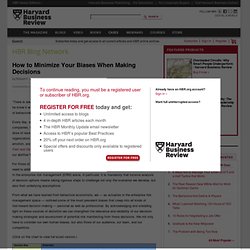 Wolf | 11:00 AM September 24, 2012 "There is always an easy solution to every human problem — neat, plausible, and wrong." Little did he know it when he penned these words, but journalist H.L. Strategy & Planning Are Not Optional. The late Alex d'Arbeloff, founder of Teradyne, an electronics equipment supplier, introduced me to the term the "walking dead.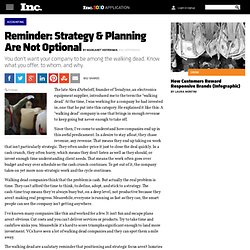 " At the time, I was working for a company he had invested in, one that he put into this category. He explained it like this: A "walking dead" company is one that brings in enough revenue to keep going but never enough to take off. Since then, I've come to understand how companies end up in this awful predicament. In a desire to stay afloat, they chase revenue, any revenue. That means they end up taking on work that isn't particularly strategic. Engagement Isn't Enough. As leaders, we often miss critical indicators that can improve the likelihood of organizational and personal success.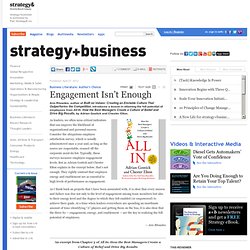 Consider the ubiquitous employee satisfaction survey, which is usually administered once a year and, as long as the scores are respectable, crossed off the corporate must-do list. Typically, these surveys measure employee engagement levels. But as Adrian Gostick and Chester Elton explain in the excerpt below, that's not enough. They rightly contend that employee energy and enablement are as essential to high levels of performance as engagement.
As I think back on projects that I have been associated with, it is clear that every success and failure was due not only to the level of engagement among team members but also to their energy level and the degree to which they felt enabled (or empowered) to achieve their goals. PACE Model for Cash Flow. In the first three articles, How to Weed Out Apathetic Employees, How to Silence Negative Employees, andHow to Keep the Momentum Going, we have been pretty hard on the team.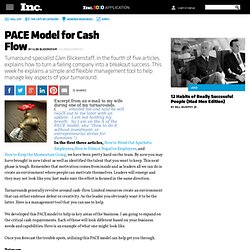 By now you may have brought in new talent as well as identified the talent that you want to keep. This next phase is tough. Remember that motivation comes from inside and as leaders all we can do is create an environment where people can motivate themselves. SimpleFeed - RSS Publishing and Feed Analytics for Marketing, eCommerce, Financial Services and Media & Publishing. Marginally subversive. I came across this slideshow on reception theory on SlideShare on Reception Theory.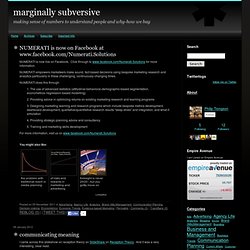 And it was a very interesting, clear read. As a media planner, I have been exposed to a number of 'frameworks' that tried to explain how audiences access, process, and relate with information that they encounter about brands.
Things that will make you go hmmm. The state of planning 2010 - experimentalist. Finance. The 1% Rule. Sign in with Facebook Or use your Businessweek account Forgot password?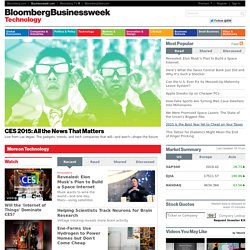 Already a Bloomberg.com user? Sign in with the same account. Don't have an account? Twenty Lies You'll Hear on a Job Interview: 11. "I'm Not the Principal Decision-Maker" If this statement comes from your hiring manager, ask yourself "Why the heck not?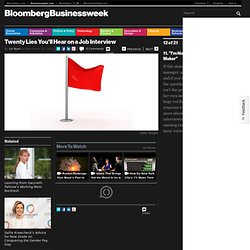 " and if you're feeling your oats that day, ask the question aloud as well. If your manager isn't the principal decision-maker for his or her own new hires, you've been handed a huge red flag. A polite question to ask in response to this comment is "I'd love to hear more about the decision process. " Team interviewing is fine, but the person with the opening (and the budget) should hold the most votes. Twenty Lies You'll Hear on a Job Interview: 9. "We Don't Have Office Politics Here"
---