Actual food
Homemade Chicken Nuggets
I have been meaning to make these chicken nuggets for quite a while. I've seen this recipe in several places around the net, so not sure who the genius was behind this wonderful McDonald's copycat, but these chicken nuggets are a new favorite. The best part is knowing exactly what's in these little chicken goodies and knowing there aren't any preservatives or mystery ingredients either.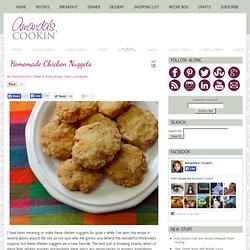 Pizza Corona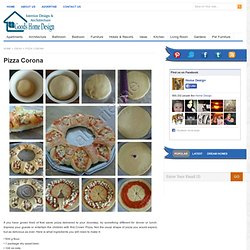 If you have grown tired of that same pizza delivered to your doorstep, try something different for dinner or lunch. Impress your guests or entertain the children with this Crown Pizza. Not the usual shape of pizza you would expect, but as delicious as ever.
Rissóis de Camarão do Livro: Grande Enciclopédia da Cozinha Editorial Verbo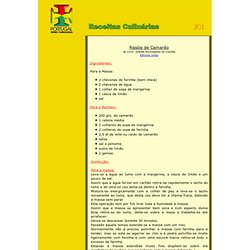 Rissóis de Camarão, receitas
I'm trying to keep a couple of weeks ahead on brown bag lunch plans–just for my sanity. The twins are gluten-free, so my job is to make sure their brown bag lunches are even more appealing than anything school lunch can come up with. Zachie and MacLean are such good kids, but it's tempting to switch if a buddy has something that looks good.
5 More Days Of Brown Bag Lunch Ideas - The Todd and Erin Favorite Five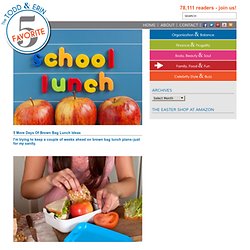 My Mother Moment Of Shame happened Friday afternoon.
100 New Lunchbox Ideas To Try - The Todd and Erin Favorite Five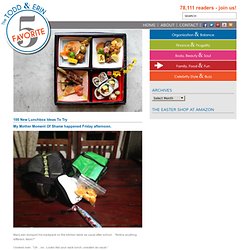 Enjoy this post!
French Toast Roll Ups | It's Peachy KeenIt's Peachy Keen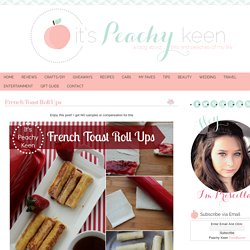 Breakfast in a Bag | College Recipes
Jim's Microwave Scrambled Eggs Recipe - Food.com - 131426
Scrambled and boiled is what I do most. But sometimes it's fun to make eggs in a basket.
Cookie Cutter Eggs in a Basket, Fun Breakfast for Kids!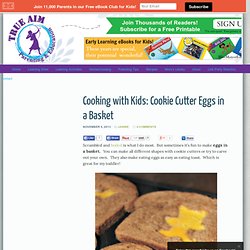 In the name of convenience and good old-fashioned vegan foods, we've put together our favorite recipes that contain easy-to-find ingredients.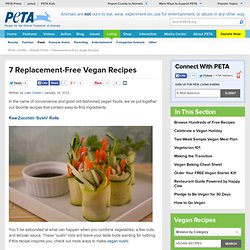 7 Replacement-Free Vegan Recipes | Vegan Food | Living | PETA
Fast Omelet - 20 Nutrition Experts' Favorite 5-Minute Meals - Shape Magazine - Page 4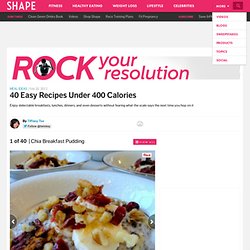 Brunch Egg Casserole - 40 Easy Recipes Under 400 Calories - Shape Magazine - Page 3
Serves: 8 Ingredients:1 cup raw cashews, soaked for 2 hours and rinsed3 cups water3 tablespoons Grade B maple syrup or raw honey1 tablespoon vanilla extractPinch salt1/2 cup chia seedsOptional toppings: blueberries, strawberries, raspberries, almonds, cashews, sunflower seeds Directions:1.
Fresh and Easy Avocado Pasta Recipe
MOLICO® Mix de laranja com mamão. Ingredientes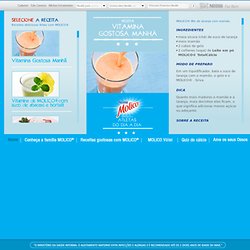 Nestlé® MOLICO® Apresenta: Atletas do Dia a Dia
Hoje precisava de algo bom quando cheguei a casa. Abri o frigorífico e não pensei duas vezes: Cheesecake à petiscos da Sofia.
Outubro 2012
Forget the boxes, the mixes, and don't even think of waiting an hour for macaroni and cheese on a week night. I have the super-fast solution for homemade macaroni and cheese, and it is SO good. I have something of an addiction to macaroni and cheese. When I was a child I ate mac & cheese from the blue box at least once a week. My mom just did not always feel up to making homemade side dishes every night, and I never complained! When I got older I discovered a whole world of macaroni and cheese that did not involve powdered cheese and I have tried more than I care to tell you about.
Stove-top Macaroni and Cheese
tomato and sausage risotto
Alex cooked dinner last night and, oh, what a meal he made! Two weeks ago, my mother forwarded me this Tomato and Sausage Risotto recipe from her Martha Stewart Everyday Food newsletter — like it surprises you that it runs in the family — with only the caption "this was very good." I have been meaning to make it ever since, but I guess we can argue I lost my chance.
(1) Fotos da cronologia
Cordon bleu à ma façon ;)
Chicken Pot Pie Biscuits
Photo: Thinkstock
Healthy Mac and Cheese Recipe
These homemade chicken nuggets had the right texture, flavor and consistency of a standard McDonald's Chicken McNugget. However, it still tasted leaner (healthier) probably because I trimmed all the fat off the chicken pieces. I used a mixture of chicken breast meat and thigh meat, hoping the thigh meat would add some extra richness, flavor and moistness after frying. I remember back in the old days, McDonald's used to only use dark meat, that's when I liked them the most. You can use all dark meat if you wish, if you do, let me know how they turn out. It was easier than I thought it would be.
Homemade Chicken Nuggets | Soupbelly
The Cook Abides.
Oh My… Basil Chicken
Paprika and Eggs Flowers Breakfast | Food Hub
Chicken Nuggets // 33flavors
Stuffed Shells with Sausage and Spinach Recipe
The Best Guacamole I've Ever Made – recipe
Petite Lasagnas
Soup Recipes
Saladinha de grão, milho com atum e physalis
Creamy Deviled Eggs — A Food Centric Life
The Cook Abides.
Spring Vegetable Risotto
LaSaGnA TiMpAnO
Sopa de Pescada
Receita Salada de Atum Temperada com Molho de Cocktail de Doces Curiosidades
Arroz de bivalves com espinafres / / Receitas
Bolo de Caco | Doces e Sobremesas | Mais Você | Receitas.com
Sopa da Caldeirada | Vaqueiro
cook it or loose it
carne picada com legumes
Bacalhau com natas ... mas sem natas ;-)
100 Ways to Cook…
The best new recipes from Framed Cooks — punchfork.com
Spaghetti and Meatball Pot Pie
Recipes from The Kitchn
Onion & Cheese Bread
Cheesy, Veggie Stromboli!
Recipage
Quiche de Atum e Cogumelos, ReceitaQuiche de Atum e Cogumelos
mac and cheese
Avocado Mac and Cheese
creamy macaroni
Grilled Cheese Sandwich
Pepperoni Pizza Puffs