Python
Birdback/manage.py
CPython Compilers
February 2, 2013 What's lazy evaluation about ? Some functional programming languages (like Haskell) offers a functionality called lazy evaluation by default. It consists of defering evaluation of functions to the moment their results are actually used. Instead of results, everything works as if your function call are returning the recipe to compute the actual result.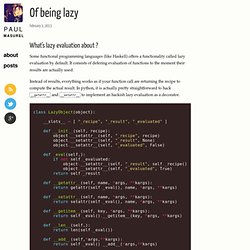 Of being lazy – Paul Masurel
docopt/docopt
myusuf3/delorean
Every time I use Python's string formatter, version 2.7 and up, I get it wrong and for the life of me I can't figure out their documentation format. I got very used to the older % method. So I started to create my own string format cookbook.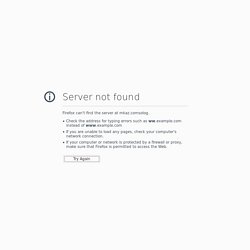 Python String Format – Solutions Log - Marcus Kazmierczak
faif/python-patterns
erezsh/plyplus
plyplus/tutorial.md at master · erezsh/plyplus
Design Patterns In Python (@Testing Perspective) |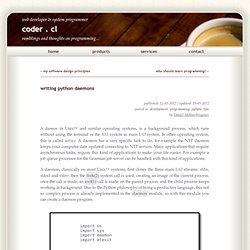 writing python daemons | coder . cl
A daemon in Unix™ and similar operating systems, is a background process, which runs without using the terminal or the X11 system as main I/O system. In other operating system, this is called service .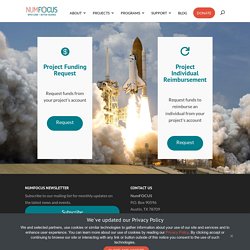 Core Projects NumPy is the fundamental package needed for scientific computing with Python. Besides its obvious scientific uses, NumPy can also be used as an efficient multi-dimensional container of generic data.
Currently Promoting | NumFOCUS Foundation
Python Data Analysis Library — pandas: Python Data Analysis Library
ByteplayDoc
en About byteplay byteplay is a module which lets you easily play with Python bytecode.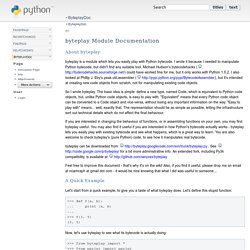 Exploring Python Code Objects « late.am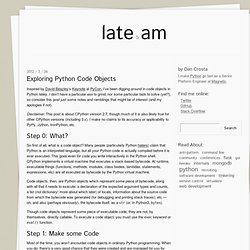 So first of all, what is a code object?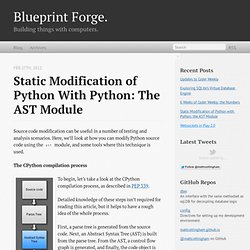 Static Modification of Python with Python: the AST Module - Blueprint Forge.
Source code modification can be useful in a number of testing and analysis scenarios.
ls | pyp "p.replace('maybe','yes') | pp.sort() | pp[1:3] |p , p , p.strip('abc') | whitespace | p[3], 'no' | p.upper() " Pyp is a linux command line text manipulation tool similar to awk or sed, but which uses standard python string and list methods as well as custom functions evolved to generate fast results in an intense production environment.
pyp - Python Power at the Prompt
pbs, subprocess wrapper - GitHub
tomerfiliba/plumbum
kennethreitz/envoy
ambulant/ambulant: src/pyambulant/README@6deac0e05990