Sciences news websites
Science News Headlines from ScienceNOW- The latest news from the
Solar Racers Sun Powered Micro VehiclesTake'em outside and watch'em race. $7.95 50 Years of Human Spaceflight - Regular Print Poster (12"x44") Celebrate five decades of human spaceflight with our exclusive wall poster, measuring 12"... $11.99 NASA 'Meatball' Official Logo 4.5" Sticker - Full Color NASA Logo Sticker - 4" Great for party favors, books, bikes and more. $4.95 NASA Worm Logo 4.5" Sticker - Red Get your own piece of NASA history! $6.95 Meteorite - Sikhote - Alin (Russia) Own a real piece of space. A great gift and a great space collectible. $27.95 Meteorite - Campo del Cielo (Argentina) Own a real piece of space. A great gift and a great space collectible. $29.95 NASA's Space Shuttle - XL Print Poster (18"x72") The illustrations pull apart the Space Shuttle and detail it inside and out. $19.49 Give Me Some Space Poster 'Nebula' - Regular Print Poster (24"x36") Grab your very own Give Me Some Space 'Nebula' Poster Today!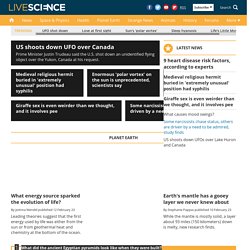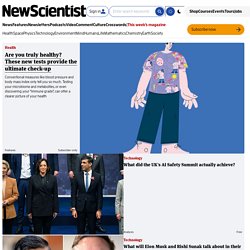 Cookies on the New Scientist website close Our website uses cookies, which are small text files that are widely used in order to make websites work more effectively.
Related science articles HIV+ women respond well to HPV vaccine HIV-positive women respond well to a vaccine against the human papillomavirus (HPV), even when their immune system is struggling, according to newly published results of an international clinical trial. The...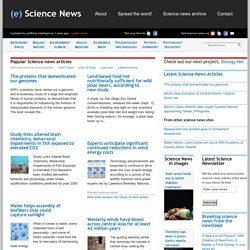 Google glitch flooded at least one poor guy's inbox Users around the world dealt with Gmail woes earlier today, but at least one faced an even stranger Gmail problem. David Peck, a private banker from Fresno, California, has been receiving thousands ... Fri 24 Jan 14 from Engadget Other sources: Engadget, Arstechnica, CNET, The Verge, Gizmodo, show all (7) » How it works?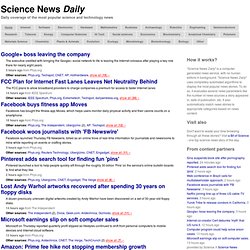 Science News Daily
ステーキのおいしい焼き方について考えると銘打って、たくさん書いていきたいと考えています。それで、ステーキのおいしい焼き方なんですが、これが、意外に難しいものなんですよ。それで、ステーキというと本当に暑い夏場でも寒い冬場でも本当に美味しいものなんですね。それで、ステーキを食べているとなんだか元気になってくるそんな経験みなさんもあると思うんですよ。それで、ステーキを食べて様々な病気や疲れに打ち勝つために色々とアドバイスのようなものを書いていきたいと考えています。ステーキのおいしい焼き方について考えると題して、たくさん書いていきたいと思います。
Next Generation Science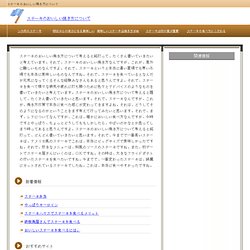 Hot tags Spacecraft Climate Change Animals Health Astronomy (Space) Editor's choice Thursday, 17 April 2014 Hirsute fashion Beards might be back, but not for long