Recipy sites
Serious Eats: Recipes
The Food in my Beard
If you told me 5 years ago that my coffee table would not only host my own cookbook, but also a cookbook written by a friend of mine, it wouldn't even be something that my brain could grasp and I would probably just laugh it off. But here we are, and that sentence is a reality. Nick from Macheesmo was a once rival, turned friend and also powerful ally in the world of food blogging, and his book Love your Leftovers, comes out in a few days! Love your Leftovers is an epic tome of meal planning that teaches you how to cook in large batches and then repurpose the leftovers into dinners later in the week. Nick is modest on the cover when he says there are "over 100" recipes in the book, because many of the recipes feature variations and twists with full ingredient lists.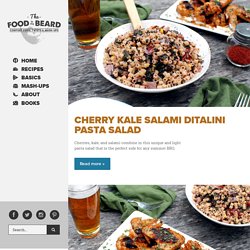 Avocado, Hummus, and Egg Toasts Avocado, Hummus, and Egg Toasts-one of our favorite quick and healthy meals! Great recipe for any time of the day!
Two Peas & Their Pod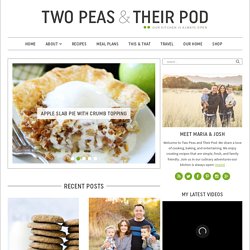 Snappy Gourmet | Recipes for fun food that is a SNAP to make! Whether you're looking for family-friendly recipes or gourmet party recipes, Snappy Gourmet has recipes for every occasion. Site was created and currently maintained by an Award Winning Amateur
So if you're familiar with Cafe Rio, a Utah-based fresh Mex chain that's kind of starting to spread throughout the rest of the United States, you may have seen this chicken recipe floating around the Internet. I've done some poking and prodding and I'm not exactly sure WHERE it originated, but if you google Cafe Rio chicken, invariably a WHOLE BUNCH of blogs will pop up with a recipe for Crock Pot chicken and Italian salad dressing and a packet of Ranch. Which is cool, because it's super delicious. But I've eaten a lot of Cafe Rio chicken in my days and I'm pretty sure this isn't actually Cafe Rio chicken (I think it's the cumin…shhhh.).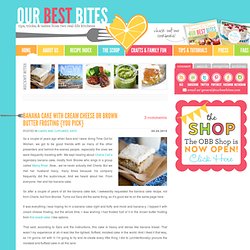 Our Best Bites | Tips, Tricks, and Tastes from Two Real-Life Kitchens
Food52 - food community, recipe search and cookbook contests
Recipe Index
Prevention RD an ounce of prevention is worth a pound of cure Dips, Hummus, and Salsa Other Appetizers & Starters Chicken Entrees
Keep It Simple Foods — easy, vegetarian recipes.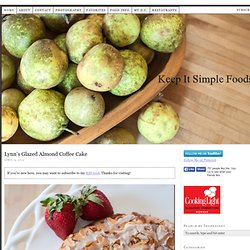 If you're new here, you may want to subscribe to my RSS feed. Thanks for visiting! This coffee cake comes to you courtesy of Lynn Mason- one of the best cooks I know. Borrow one of Lynn's recipes and you can be sure it will turn out beautifully.
Most Favorited Submissions All Time
The pickled eggs have had enough time in the fridge. It was time to bust them out and try them. Damn, that's pretty. And tasty.
Blog | How To Cook Like Your Grandmother - Part 57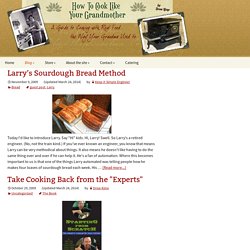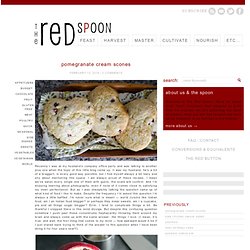 The Red Spoon
Recently I was at my husband's company office party and was talking to another plus one when the topic of this little blog came up. It was my husband, he's a bit of a braggart, in every good way possible, but I find myself always a bit leery and shy about mentioning this space. I am always proud of these recipes, I mean we've eaten every single one of them with gusto, the scale will confirm. And I'm enjoying learning about photography, even if none of it comes close to satisfying my inner perfectionist. But as I was sheepishly talking the question came up of what kind of food I like to make.
First of all, do not be fooled by our name. We are neither a cooking school nor an establishment of higher learning. We are, however, an institution dedicated to deliciousness. Inspired by our love of Wisconsin Cheese, we are relentlessly committed to creating the tastiest and most sublime gourmet grilled cheese sandwiches to ever grace plate or tempt palate. We hope you find your visit inspiring and, of course, mouthwatering. Download Ebook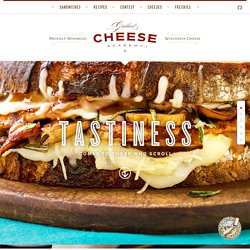 Grilled Cheese Academy
Food
recipes, menus, meal ideas, food, and cooking tips.
Recipes Browse all recipes Meals Course Health & Diet Timing Type of Dish Cooking Methods
Recipes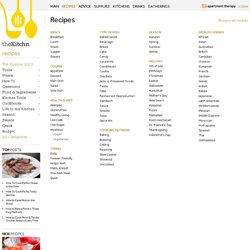 Recipes
100 Best Summer Recipes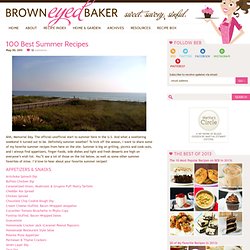 Ahh, Memorial Day. The official-unofficial start to summer here in the U.S. And what a sweltering weekend it turned out to be. Definitely summer weather!
Συνταγές μαγειρικής :: Υγιεινή Διατροφή :: LoveCooking.gr
most favorited all-time
Visual Recipes - Free Recipes with Step-by-Step Pictures
Tasty Kitchen: A Happy Recipe Community!
Cookie Dough Truffles No-bake cookie dough truffles, perfect for Easter! Stephanie! shares these egg-shaped treats studded with pretty spring-themed sprinkles. Just mix, roll, shape and chill.