Science Resources
WebGL not supported This product uses WebGL, which your browser does not appear to support. Possible reasons: Your Web browser actually doesn't support WebGL.Check this page for a list of browsers that do.Your video driver or operating system is not supported.To ensure fast performance and prevent crashes, some browsers that support WebGL deactivate it for particular video driver and operating system versions. (For some browsers it is possible to override this -- you can manually turn WebGL back on by changing a setting.
Explore 15,000 of the world's endangered species. With over 100,000 photos and videos, discover what these animals, plants and fungi look like, what makes them special and why we should protect them. Discover the world's species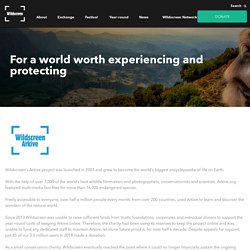 dayNightDemonstrator
Secrets@Sea
SHOUT: Explore. Connect. Act.
Explore - Your Space Education Resource - Sponsored by Boeing - Space Orbit Solar System Lesson Plans Videos
Kids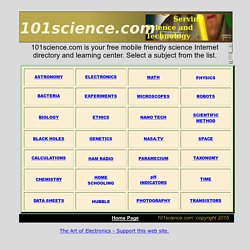 Student Info. FREE SCIENCE STUDY HELP Click the science subjects that interest you in the index table to the left. 101science.com is your internet science PORTAL to more than 20,000 science web pages. Get better grades, increase your knowledge, make your work easier, and enjoy learning. Watch us improve and grow. This site is free with no sign-up required. This site is for everyone!
Learn Science Electronics Biology Chemistry Physics
home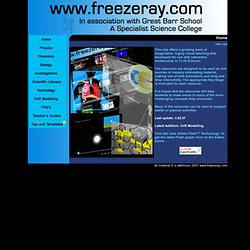 This site offers a growing bank of imaginative, highly visual teaching-aids developed for use with interactive whiteboards in 11-18 Schools. The resources are designed to be used as rich sources of visually stimulating material, making use of both animations and drag and drop interactivity. The appropriate Key Stage is indicated for each resource. It is hoped that the resources will help students to make sense of some of the more challenging concepts they encounter. Many of the resources can be used to support starter or plenary activities. Last update: 3.02.07