History
Fair-Use Policy Primary Sources and Secondary Sources What is a Primary Source?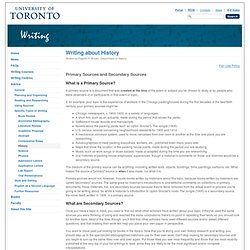 Writing about History
The recreation of events have been achieved in many media formats from photographs to movies but in this post, Designussion showcases something a little different. The following images are recreations of some of the worlds most famous photos in LEGO. Enjoy.
11 LEGO Recreations Of The World's Most Famous Photos « Website Design Blog: discussion, Inspiration and More…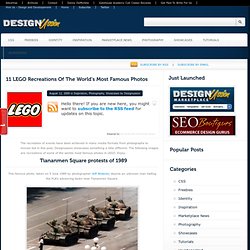 Tip: Press ctrl and F (or Command and F on a Mac) to perform a keyword search of this page. To keyword search all Best of History Web Sites pages use the search engine located on each page. Welcome to the Best of History Web Sites Games and Animations section.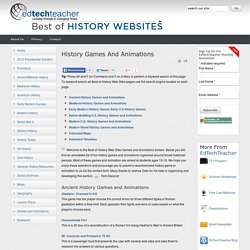 Games and Animations
HistoryLab (historylab) on Pinterest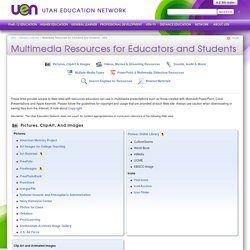 Multimedia Resources for Educators
These links provide access to Web sites with resources educators can use in multimedia presentations such as those created with Microsoft PowerPoint, Corel Presentations and Apple Keynote. Please follow the guidelines for copyright and usage that are provided at each Web site. Always use caution when downloading or saving files from the Internet.
FedFlix : Free Movies : Download & Streaming
Free Educational Videos for K-12 Students
HarpWeek: Explore History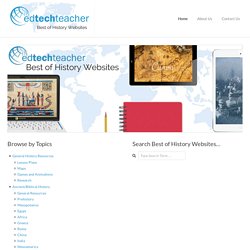 Best of History Web Sites, created by EdTechTeacher Inc, is an award-winning portal that contains annotated links to over 1200 history web sites as well as links to hundreds of quality K-12 history lesson plans, history teacher guides, history activities, history games, history quizzes, and more. Best of History Web Sites has been recommended by The Chronicle of Higher Education, The National Council for the Social Studies, The New York Public Library, the BBC, Princeton University, -- and many others. EdTechTeacher Learning Futures Summit Join educators from around the world at Chicago's Navy Pier, July 28-30, 2014, for three days of workshops and conference sessions dedicated to exploring the future of learning. We have an incredible line-up of keynote speakers and featured presenters including Will Richardson, Jennie Magiera, Wes Fryer, Richard Byrne, Sylvia Martinez, and members of the EdTechTeacher Team.
TIELab | Home
Economic Manuscripts: Capital Vol. I - Chapter One
Karl Marx. Capital Volume One Part I: Commodities and Money Chapter One: Commodities