History
Picturinghistory.gc.cuny.edu/wwwvisualhistory.php. The following is an annotated guide to some of the most useful visual resources available online.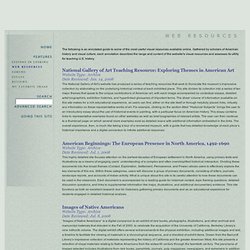 Gathered by scholars of American history and visual culture, each annotation describes the range and content of the website\'s visual resources and assesses its utility for teaching U.S. history. National Gallery of Art Teaching Resource: Exploring Themes in American Art Website Type: Archive. Writing about History. Fair-Use Policy Primary Sources and Secondary Sources What is a Primary Source?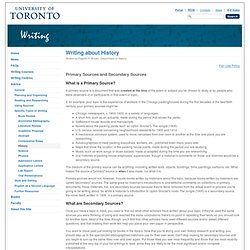 Storytelling with Maps. Our Story In 2 Minutes. World Wonders Project. Historypin | Home. 11 LEGO Recreations Of The World's Most Famous Photos. The recreation of events have been achieved in many media formats from photographs to movies but in this post, Designussion showcases something a little different.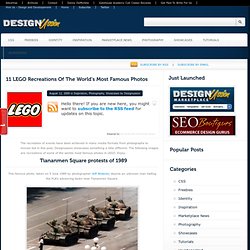 The following images are recreations of some of the worlds most famous photos in LEGO. Enjoy. Games and Animations. Tip: Press ctrl and F (or Command and F on a Mac) to perform a keyword search of this page.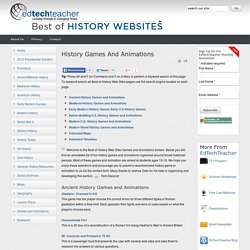 To keyword search all Best of History Web Sites pages use the search engine located on each page. Welcome to the Best of History Web Sites Games and Animations section. HistoryLab (historylab) on Pinterest.
SOTU
Revolutions. American History. Ancient History. Eastern History. European Hist. Art Hist. History Videography. Multimedia Resources for Educators. These links provide access to Web sites with resources educators can use in multimedia presentations such as those created with Microsoft PowerPoint, Corel Presentations and Apple Keynote.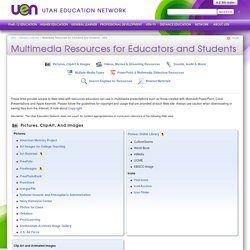 Please follow the guidelines for copyright and usage that are provided at each Web site. Always use caution when downloading or saving files from the Internet. FedFlix : Free Movies : Download & Streaming. Free Educational Videos for K-12 Students. HarpWeek: Explore History. Teachinghistory.org. EDSITEment | The Best of the Humanities on the Web. Best of History Web Sites. TIELab | Home. Social Studies. Economic Manuscripts: Capital Vol. I - Chapter One.
Karl Marx.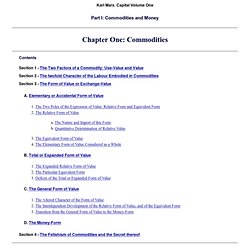 Capital Volume One Part I: Commodities and Money Chapter One: Commodities.
---