Astrophysik
astronomy on Tumblr
NRAO Very Large Array
Meteors, Comets & Asteroids
Lawrence Krauss: Life, the Universe and Nothing Video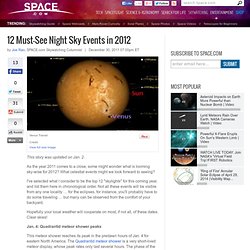 This story was updated on Jan. 2. As the year 2011 comes to a close, some might wonder what is looming sky-wise for 2012? What celestial events might we look forward to seeing?
Largest Star Ever Discovered [VIDEO]
Alright, this one's a doozy. After the reasonable popularity of last week's scale picture that illustrated the distance between the Earth and the Moon, I just had to take things to the next logical level .