PERFORMERS
Sílvia Pérez Cruz
Elina Duni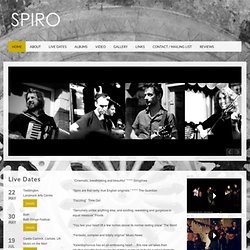 "Cinematic, breathtaking and beautiful" ***** Songlines "Spiro are that rarity: true English originals." ***** The Guardian "Dazzling" Time Out "Genuinely unlike anything else, and exciting, rewarding and gorgeous in equal measure" Froots
Spiro
Angélique Ionatos
Née à Athènes, Angélique Ionatos quitte la Grèce en 1969 pour s'installer en Belgique. En 1972, elle enregistre avec son frère Photis, son premier album « Résurrection » (SM) qui obtiendra le Prix de l'Académie Charles Cros et marquera le début de sa carrière en France.Ses albums suivants seront largement primés : « I Palami sou » (1978-SM), Prix de l'Académie Charles Cros, puis deux ans plus tard, « La Forêt des Hommes » (1981-SM), suivi de « O Helios o Heliatoras » (1983-SM),… En 1984, au Théâtre de la Ville est crée le poème scénique d'Odysseus Elytis, « Marie des Brumes » (1984-Th. Sartrouville-Auvidis) ; une cantate à deux voix dont la direction d'orchestre et les arrangements sont signés d'Alexandre Myrat et Daniel Barda. Pour cette création, Angélique partage la scène avec Spyros Sakkas (baryton). Le disque obtiendra Le Grand Prix Audiovisuel de l'Europe.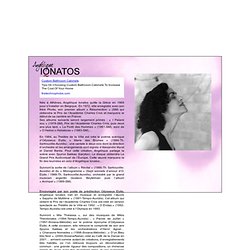 Photis Ionatos
Meg Hutchinson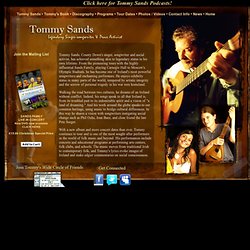 Tommy Sands, County Down's singer, songwriter and social activist, has achieved something akin to legendary status in his own lifetime. From the pioneering tours with the highly influential Sands Family, playing Carnegie Hall to Moscow's Olympic Stadium, he has become one of Ireland's most powerful songwriters and enchanting performers. He enjoys celebrity status in many parts of the world, tempered by artistic integrity and the sorrow of personal tragedy in his war torn homeland.
Tommy Sands
Roy Brown
Pauline Paris
She seems to be everywhere in Havana. Her songs are on the radio, she's singing and playing guitar in recording studios and nightclubs, and one day we find Arema Arega sitting in the lobby of our hotel clutching a thick notebook full of drawings and hand-written lyrics. Her interview with Havana Cultura isn't scheduled until the following day, but she's eager for us to see her artwork.
Arema Arega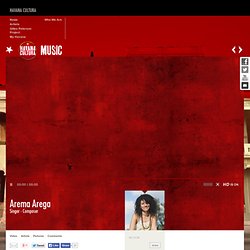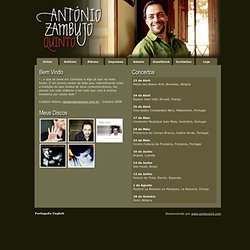 17 de JaneiroEspaço Miranda com Yamandu Costa, Rio de Janeiro, Brasil 18 de JaneiroEspaço Miranda com Wagner Tiso, Rio de Janeiro, Brasil 25 de JaneiroLuckman Fine Arts, Los Angeles, CA, EUA 27 de JaneiroHarris Theater, Folsom, CA, EUA
António Zambujo
Madeleine Peyroux
Jacques Higelin
Izïa
VIDEOS - - Il paraît qu'un jour Izïa (ci-contre) s'est emparée de cette pensée sublime de John Lennon -»Le vin anglais est comme le rock français...»- pour la faire sienne. Rien d'étonnant donc que d'entendre aujourd'hui cette jeune fille de 18 ans, née d'un papa célèbre (Jacques Higelin), chanter... en anglais. Mais ce qui est étonnant, c'est sa façon de chanter, détonante! 18 ans à peine et déjà autour d'elle des bien grasses et déménageuses. Un vrai brûlot, son disque éponyme, sorti en 12 titres. Plus Rolling Stone que Lennonnien, mais Izïa est une bête (bombe!)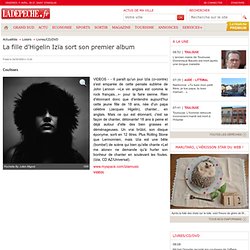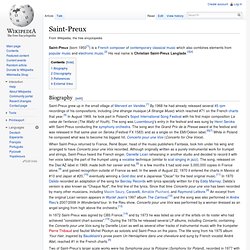 Saint-Preux (born 1950[1]) is a French composer of contemporary classical music which also combines elements from popular music and electronic music.[2] His real name is Christian Saint-Preux Langlade.[3][4] Biography[edit] Saint-Preux grew up in the small village of Mervent en Vendée.[1] By 1968 he had already released several 45 rpm recordings of his compositions, including Une étrange musique (A Strange Music) which reached #71 on the French charts that year.[5] In August 1969, he took part in Poland's Sopot International Song Festival with his first major composition La valse de l'enfance (The Waltz of Youth).
Saint Preux