PERFORMERS
Valerie June
Sílvia Pérez Cruz
Elina Duni
Spiro
Angélique Ionatos
Photis Ionatos
Meg Hutchinson
Tommy Sands
Roy Brown
Pauline Paris
She seems to be everywhere in Havana. Her songs are on the radio, she's singing and playing guitar in recording studios and nightclubs, and one day we find Arema Arega sitting in the lobby of our hotel clutching a thick notebook full of drawings and hand-written lyrics. Her interview with Havana Cultura isn't scheduled until the following day, but she's eager for us to see her artwork.
Arema Arega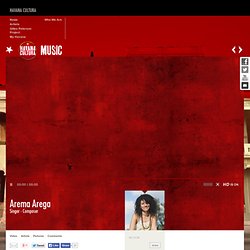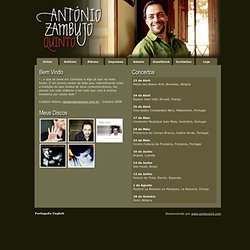 6 de Abril Instituto do Mundo Árabe, Paris, França
António Zambujo
Madeleine Peyroux
Jacques Higelin
Izïa
Publié le 04/05/2009 à 13:44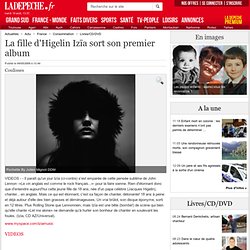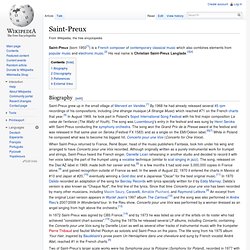 Saint-Preux (born 1950 [ 1 ] ) is a French composer of contemporary classical music which also combines elements from popular music and electronic music . [ 2 ] His real name is Christian Langlade . [ 3 ] [ 4 ] [ edit ] Biography Saint-Preux grew up in the small village of Mervent en Vendée . [ 1 ] By 1968 he had already released several 45 rpm recordings of his compositions, including Une étrange musique ( A Strange Music ) which reached #71 on the French charts that year. [ 5 ] In August 1969, he took part in Poland's Sopot International Song Festival with his first major composition La valse de l'enfance ( The Waltz of Youth ).
Saint Preux