Universe
greatredspot.jpg (1825×1190)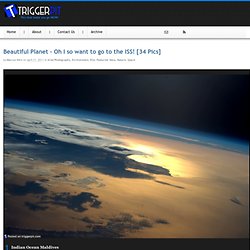 Indian Ocean Maldives "The sunny side of life" is a catchphrase used to attract tourists to the Maldive Islands. Well it certainly looks heavenly from the ISS. Time to order a large drink, you know, one with a lot of fruit and a little umbrella, then stretch out on a hammock and just enjoy life, watching what I can only imagine a marvelous sunset.
NASA Telescopes Help Discover Surprisingly Young Galaxy (04/12/2011) - Release Images
Galactic Center of Milky Way Rises over Texas Star Party
Structure of the Universe Does the Universe have an edge, beyond which there is nothing? Are the galaxies arranged on the surface of a sphere? Why can't we see the whole universe? Does the term "universe" refer to space, or to the matter in it, or to both? Evolution of the Universe Did the Universe expand from a point?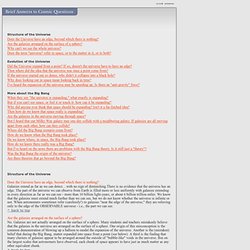 Eclipse of Saturn, Nov. 30, 2001
2002 November 14 - The Sharpest View of the Sun
ArcMW_hallas_alt.jpg (2160×936)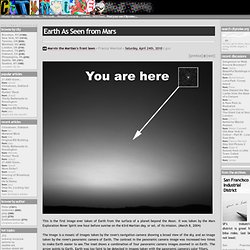 Earth As Seen from Mars - Marvin the Martian's front lawn
Marvin the Martian's front lawn - Franny Wentzel - Saturday, April 24th, 2010 : goo [previous] :: [next] This is the first image ever taken of Earth from the surface of a planet beyond the Moon.
Deathvalleysky_nps_big.jpg (4000×1290)
m78_2400x1600h.jpg (2391×1600)
sombrero_galaxy_hi-res.jpg (11472×6429)