Webcomics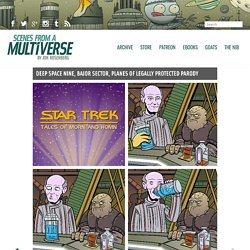 Theists often ask atheists what sort of evidence they would accept as proof that God exists. I think if all religious folks lived up to their own deeply held values, that would be a true miracle. But there's little risk of that.
A daily comic about life by Jon Rosenberg
Zap! Online Comic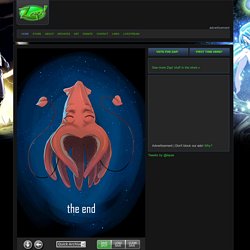 675 | I Win January 23, 2014 | 6:00 pm, by Pascalle Lepas SURPRISE!
Sail
Girls With Slingshots
Some Web-like Changes We've made a few changes to the site over the last couple of weeks, and rather just wait until you haphazardly come across them, I thought I'd point out a couple I wanted to highlight. Thusly- Comments
Looking For Group
Least I Could Do: the Comic » by Ryan Sohmer and Lar deSouza
Posted by sohmer on January 7, 2014 It's safe to say that I have somewhat more than a passing interest in the 'Interwebs', especially when it comes to viewing habits. Over the last decade, I've seen a great deal of ridiculous shite capture people's attention for brief moments, only to be eclipsed and forgotten when the next thing comes along. It's only recently that the culmination of all this aforementioned shite has combined and formed something new, something terrifiying. It's as if Youtube, Twitter, Facebook, TMZ and Gawker were all pieces of Voltron.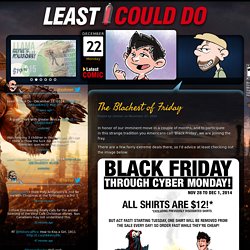 Blip - Strip for Wednesday, 17th August, 2011
The Conflux, Part Two
QC: New Comics Every Monday Through Friday
Conventions and other Horror Stories June 28, 2013 Holy crap, the year's half over.
S*P and Other Comics
Saturday Morning Breakfast Cereal