Psychology
If tripping in public or mistaking an overweight woman for a mother-to-be leaves you red-faced, don't feel bad. A new study from the University of California, Berkeley, suggests that people who are easily embarrassed are also more trustworthy, and more generous. In short, embarrassment can be a good thing.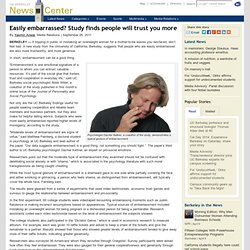 Easily embarrassed? Study finds people will trust you more
9 Stages of an Acid Trip
Myth #1 – Introverts don't like to talk.This is not true. Introverts just don't talk unless they have something to say. They hate small talk. Get an introvert talking about something they are interested in, and they won't shut up for days.
Top ten myths about introverts - Jerry Brito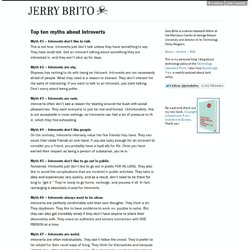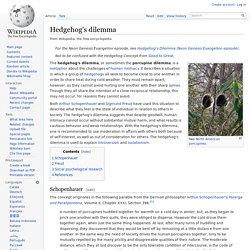 Hedgehog's dilemma
The hedgehog's dilemma, or sometimes the porcupine dilemma, is an analogy about the challenges of human intimacy. It describes a situation in which a group of hedgehogs all seek to become close to one another in order to share heat during cold weather. They must remain apart, however, as they cannot avoid hurting one another with their sharp spines. Though they all share the intention of a close reciprocal relationship, this may not occur, for reasons they cannot avoid. Both Arthur Schopenhauer and Sigmund Freud have used this situation to describe what they feel is the state of individual in relation to others in society. The hedgehog's dilemma suggests that despite goodwill, human intimacy cannot occur without substantial mutual harm, and what results is cautious behavior and weak relationships.
FaceResearch.org allows you to participate in short online psychology experiments looking at the traits people find attractive in faces and voices. Make your own average faces with our interactive demos! In addition to participating in facial attractiveness experiments, you can also complete lifestyle and personality questionnaires about characteristics that may be associated with face and voice preferences and see how you compare to others.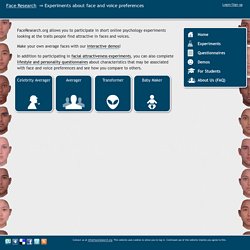 Face Research » Psychology experiments about preferences for faces and voices
Superhuman: the Incredible Savant Brain
JST Virtual Science Center | Mind Lab
Personality test based on Jung and Briggs Myers typology
This free test is based on Carl Jung's and Isabel Briggs Myers' typological approach to personality *. Upon completion of the questionnaire, you will: Obtain your 4-letter type formula according to Carl Jung's and Isabel Briggs Myers' typology, along with the strengths of preferences and the description of your personality type Discover careers and occupations most suitable for your personality type along with examples of educational institutions where you can get a relevant degree or training See which famous personalities share your type Access free career development resources and learn about premium ones Be able to use the results of this test as an input into the Jung Marriage Test™ and the Demo of the Marriage Test™, to assess your compatibility with your long-term romantic partner Instructions: When responding to the statements, of the two responses please choose the one you agree with most.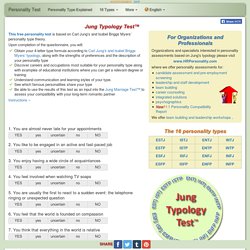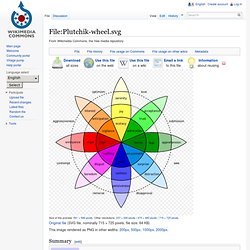 Cancel Edit Delete Preview revert Text of the note (may include Wiki markup) Could not save your note (edit conflict or other problem).
Plutchik-wheel.svg - Wikipedia, the free encyclopedia
The Phobia List
Body Language Basics - Syncrat Publishing
Throughout history it has been an advantage if an individual can read body language. Body language helps in everyday life from closing a business deal or trusting someone with your life, to recognising when someone is upset. Body language is the art of making an educated guess at a person's feelings or intentions based on their posture, movement and positioning. To understand a person's body language you need to take into account more than one aspect of their body language. Take tears for example.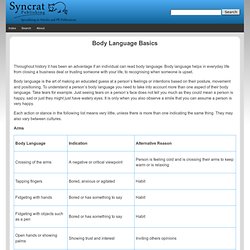 Slow Down « Demotivators Blog
Cracked.com's new book is now on sale. What follows is one of 22 classic articles that appear in the book, along with 18 new articles that you can't read anywhere else. Psychologists know you have to be careful when you go poking around the human mind because you're never sure what you'll find there.
5 Psychological Experiments That Prove Humanity is Doomed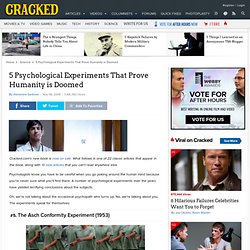 Famous People's MBTI Types
BBC Science | Human Body and Mind | Pyschology Tests & Surveys