Comm Arts
Instant Grammar Check - Online Proofreading | Grammarly. Tips and Advice. My Bookshelf. 25 Things You Should Know About Character. Previous iterations of the "25 Things" series: 25 Things Every Writer Should Know 25 Things You Should Know About Storytelling And now… Here you'll find the many things I believe — at this moment!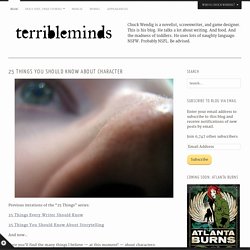 Teen book lists. 50 MORE Journal Writing Prompts | TomSlatin.com. Sputnik moment - Idiom Definition. FREE Online Rhyming Dictionary. » 10 Things To Do To Become a Better Writer in 10 Days. MILLLICENT G.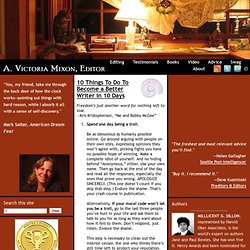 DILLON, represented by Harold Ober Associates, is the world's expert on authors Jane and Paul Bowles. She has won five O. Henry Awards and been nominated for the PEN/Faulkner. Prettiest Words: All of Them. 23 Pages. Could Always Use More, Though. Prettiest Words, Alphabetized (1,027) Abattoir: a slaughterhouse; massacre Absinthe: wormwood liquor of a bright-green color.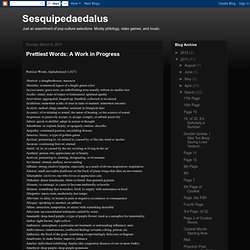 Tone/Attitude Words. Tone/Attitude Words 1. accusatory-charging of wrong doing 2. apathetic-indifferent due to lack of energy or concern.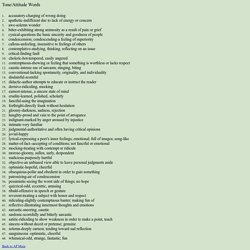 Three Rapid Reads For The Impatient Intellectual. If there's one thing I've learned from the hassle of my daily commute, it's the delicate pleasure of a short story.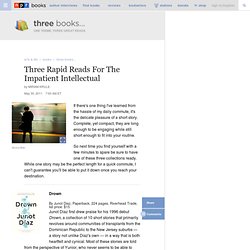 Complete, yet compact, they are long enough to be engaging while still short enough to fit into your routine. So next time you find yourself with a few minutes to spare be sure to have one of these three collections ready. While one story may be the perfect length for a quick commute, I can't guarantee you'll be able to put it down once you reach your destination. 100 best first lines from novels. Following is a list of the 100 best first lines from novels, as decided by the American Book Review, a nonprofit journal published at the Unit for Contemporary Literature at Illinois State University: 1.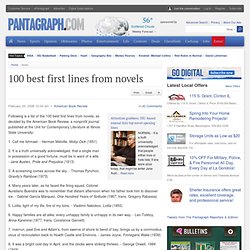 Call me Ishmael. - Herman Melville, Moby-Dick (1851) 2. 20 Awesomely Untranslatable Words from Around the World. Full text books free to read online in the full text archive. The 100 Best Books of All Time. The World Library is a list of the 100 best books, as proposed by one hundred writers from fifty-four different countries, compiled and organized in 2002 by the Norwegian Book Club.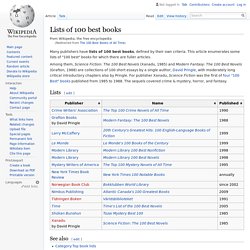 This list endeavours to reflect world literature, with books from all countries, cultures, and time periods. Eleven of the books included on the list are written by women, eighty-five are written by men and four have unknown authors. Lexipedia - Where words have meaning. Free Classic AudioBooks. Digital narration for the 21st Century. Bücherkubus - Bild von Edgar2 aus Architektur - Fotografie (18872702. Symmetrie war noch nie ein Indiz für ein gelungenes Bild.
Symmetrie bedeutet Redundanz und Redundanz erzeugt Langeweile. Geringe Detailtiefe kann man nicht durch Schärfen ausgleichen, sondern, in der Digitalfotografie durch größere Sensoren, in der Analogfotografie durch eine größere Filmfläche und natürlich durch bessere Objektive. Hätte man mehr draus machen können! Gruß Michael Charly Charné, 16.10.2009 um 12:37 Uhr. The Book Seer | What should I read next. The Best 100 Opening Lines From Books / Life / Stylist Magazine. Chosen by: Clare Balding "It was the best of times, it was the worst of times, it was the age of wisdom, it was the age of foolishness, it was the epoch of belief, it was the epoch of incredulity, it was the season of Light, it was the season of Darkness, it was the spring of hope, it was the winter of despair, we had everything before us, we had nothing before us, we were all going direct to Heaven, we were all going direct the other way."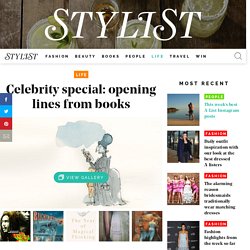 A Tale Of Two Cities, Charles Dickens. Barbershop's Window Sill Sign. 100 Most beautiful words in the English language* Anagrams. 80 Journal Writing Prompts | TomSlatin.com. 50 Problem Words and Phrases. By Mark Nichol Oh, what a tangled web we weave when first we practice to conceive written communication.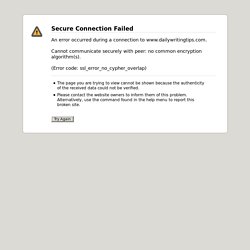 So many pairs or trios of words and phrases stymie us with their resemblance to each other. Here's a quick guide to alleviate (or is it ameliorate?) Your suffering: 1. a while / awhile: "A while" is a noun phrase; awhile is an adverb. Synonym Finder » Find synonyms, antonyms & definition for (almost) any word. Book recommendations from readers like you. 4 Sites to Help You Decide What Book to Read Next. Posted on 19 January, 2009 By Kim Woodbridge I love to read and average about a book per week. Well, honestly I didn't come close to that last year but most years I read 50-70 books. I've been keeping track of every book I've read since 1991 – I wish I had started that when I learned how to read. I don't have a fancy database or anything but just a list of author/title in a notebook.
The Online Literature Library.
---