Temple
Alliancewp.com - Workers Assistance Program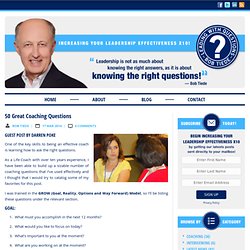 50 Great Coaching Questions Guest Post by Darren Poke One of the key skills to being an effective coach is learning how to ask the right questions. As a Life Coach with over ten years experience, I have been able to build up a sizable number of coaching questions that I've used effectively and I thought that I would try to catalog some of my favorites for this post. I was trained in the GROW (Goal, Reality, Options and Way Forward) Model, so I'll be listing these questions under the relevant section. Goal:
Bob Tiede | 50 Great Coaching Questions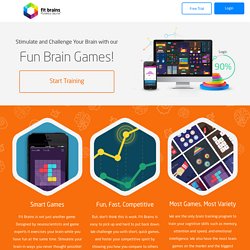 What Our Users Are Saying Don't just take our word for it, our users have been having great results by training for just 10 minutes per day. Melanie Lee "Since starting Fit Brains, I find that I'm more sharp and alert with everyday tasks."
My Well-Being Powered by Humana
Future Achievement International