Other craft ideas
Craft Tutorials | Craftaholics Anonymous. Geometric Crochet Basket Tutorial Hey there!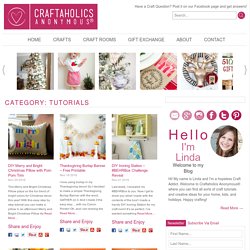 It's Alexis from Persia Lou back with a little crochet project. I have been loving everything black and white and geometric lately, so I decided to see how I could interpret the trend in crochet. I ended up with this little basket that is a perfect addition to my craft area, which I am currently working on organizing and sprucing up. This basket has lots of fun texture, so while it may look complex, it really only uses variations of the single crochet. Paper craft. Woodificood's Channel. ArtMad1's Channel. Free Paper Toys, Paper Models and Paper Crafts at ss42.com. Geometric Shapes & Puzzle Free Paper Models. Topics. Giant Paper Flower Bouquet Centerpiece. Giant paper flower bouquets are perfect for every occasion and so simple to make!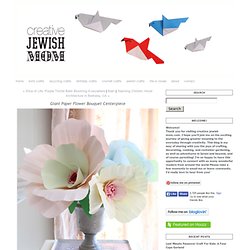 I gave you a sneek peek of these giant paper flowers the other day here, and now I'm back to give you a few more important details to help you make a gorgeous paper flower centerpiece yourself. And take my advice, don't just add this one to your list of "want to makes", make them now! You'll Need: Paper Crafts. Home. Exhibtion. Gina Kamentsky, Animation and Kinetic Sculpture. Automata - Sculpture by Carlos Zapata. Xaplota's Channel. Upload carloszapataautomata.co.uk Subscription preferences Loading...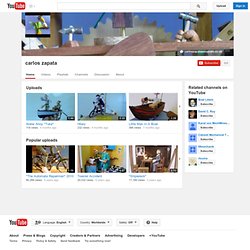 Working... RonaldWalters47's Channel. Cutting Wood Gear & Clock Wheel Teeth 700,444 views 2 years ago Construction Article: Quite a few people have asked me how I cut and smooth gear and clock wheel teeth.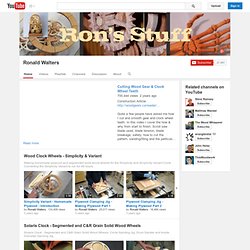 In this video I cover the how & why from start to finish. Denha's Channel. Swing into Spring - It's a Party - #16. Welome to this week's Swing into Spring party.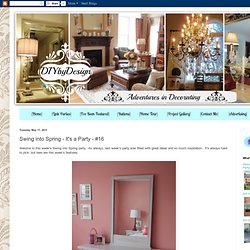 As always, last week's party was filled with great ideas and so much inspiration. It's always hard to pick, but here are this week's features: I love this dresser makeover. It was a $20 find that was transformed with paint. Automata - Mechanical Sculpture, Collectible Automaton hand-made in limited numbers,Cabaret mechanical theatre, Cabaret, CMT,mechanical theatre.
Kites - Home. Il Museo degli automata Gli automata sono piccole sculture meccaniche, realizzate in carta, legno e metallo, che vengono messe in movimento dai visitatori del Museo.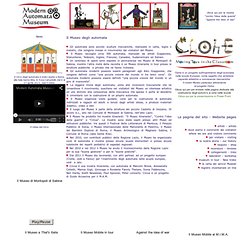 Il Museo raccoglie circa 300 automata, realizzati da artisti Giapponesi, Statunitensi, Tedeschi, Inglesi, Francesi, Canadesi, Sudamericani ed Italiani. Science Toys. Helen Musselwhite : Art and Illustration - Home. Gourmet Paper Mache. Don't like reading? Read on… Flying Pigs Limited - Robot Man. Native American Hopi Style Kachina Masks and Art for Young Children | Paper Kachinas for Young Children. Make katsina or kachina dolls and masks.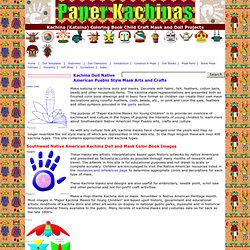 Decorate with fabric, felt, feathers, cotton balls, beads and other household items. The kachina mask representations are presented both as finished color book drawings and in basic face format so children can create their own mask decorations using colorful feathers, cloth, beads, etc., or print and color the ears, feathers and other symbols provided in the parts section. The purpose of "Paper Kachina Masks for Young Children" is to provide an overview of kachina art and culture in the hopes of piquing the interests of young children to learn more about Southwestern Native American Hopi Pueblo arts, crafts and culture.
Analemmatic Sundial PDF Generator. Detailed instructions for using this script are given in my Instructable for it.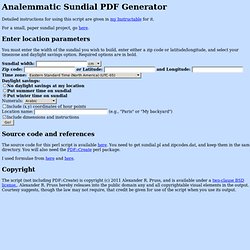 For a small, paper sundial project, go here. Enter location parameters You must enter the width of the sundial you wish to build, enter either a zip code or latitude/longitude, and select your timezone and daylight savings option. Required options are in bold. Books about making toys | Woodworking books. Download free books about making wooden toys, educational toys, toy craft etc. - Collection of public domain books Constructive work for boys and girls based on the play interest By Leon H.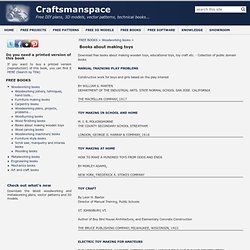 Baxter Director of Manual Training, Public Schools. Free technical plans, books, patterns, software... | Craftsmanspace. LUDstuff! Greg11gay's Channel. Origami Rose Bush Bonsai Play These videos describe the building of the paper mache trunk for an origami rose bush bonsai.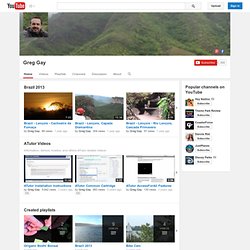 Then preparing tissue foil for the flowers and leaves. Then creating the Kawasaki roses, and creating the rose leaves, stems, and thorns. Finally, assembling the pieces and basing the tree in a bonsai pot. Bonsai9723's Channel. Upload Subscription preferences Loading... Working... bonsai9723. Handmade jewelry - Recycling paper: art from old books | kids crafts ideas at - make-handmade.com. Style HaNi design: dress for beachFigure knitting braids Crafts for Spring : colorful hat, crochet pattern If you want to have any crochet products and translate patterns to English , please order, you can see more products in my shop.
Thanks. Crochet Ornament craft: cute motif crochet Ornament craft: cute motif crochet Crochet rabbit patterns Crochet fish patterns Crochet butterfly patterns Crochet snail patterns Crochet duckling patterns Crochet ladybug patterns Crochet flowers patterns Crochet apple patterns Crochet cupcakes patterns Crochet owl hair Animal Scarf Crochet Patterns, OOAK Animal ScarvesAnimal Scarf Crochet Patterns, OOAK Animal Scarves Cat Cuddler Scarf - Animal Pet Warm DIY Fashion Tutorial Winter Fall Autumn The Cat Cuddler Scarf Pattern. Tutorials. This is not the complete list of all the projects I have shared on this blog. Included in this list are only the more structured of the instructional posts. They are listed from the most recent (top) to the least recent (bottom). If you didn't find what you were looking for here, you might try using keywords to search the blog or select the "Tutorials" category in my sidebar.
How To Make Plants. What you need: Green felt for leavesGreen flannel for stem - 1/4 yard, cut into long strips 1 5/8" wide1/2" piping - about 1 yard for strawberry plant and 1.5 yards for bean plantFlorists' wire - I found the 12 gauge was easy to push into the piping.Green velcro (3/4" or 1" wide) in addition to green sewing thread and a wire cutter/ pair of pliers The following instructions are for the strawberry plant.
Step 1Cut three 12" pieces of piping. Building a Model Yohkoh. Musical Instrument Crafts for Kids: How to Make Instruments Like Drums, Flutes, Kazoos, Bells, Rattles, Guitars, Activities for Children. Craft Projects. Craft Project: Rocking Horse. 10 Projects to Celebrate National Craft Month. How to Build Strong Paper Bridges | Science Project Ideas for Kids. Resol123456's Channel. Larryballmachine's Channel. Sculptures | Wood Sculpture | Kinetic Sculpture | David C. Roy. Davcroy's Channel. Musical Instrument Crafts for Kids: How to Make Instruments Like Drums, Flutes, Kazoos, Bells, Rattles, Guitars, Activities for Children. Siegfried and Roy by Pierre Mayer : Cabaret Mechanical Theatre. Instant White Christmas. Matchstick Rockets. Index. Bjds « Needle and Clay.
IL – Il Sole 24 Ore | Happycentro. Fun with Paper Toys. View All Tags. Wooden combination lock. Fashion shoelaces Law Series | List | "few minutes" Knowledge sharing platform | jifenzhong.com. Techniques. Member: dombeef. Geometric Sculpture of George W. Hart, mathematical sculptor. Type writer Robot hand by hairygael. Weekend Project: Turn Empty Eggshells Into An Indoor Herb Garden. Canadian Home Workshop Articles. Fun Science Gallery - Science Experiments. Mechanicards mailable scultptures by Brad Litwin. Green...Easy Knit Produce Bag. Basic Iris Folding Templates. The Simplicity of Iris Folding. Complete photo archive of our projects. 几分钟-好看的生活百科.
Bathsheba Sculpture. Learn Free Magic Tricks - The Hottest Magic Trick Web site in the World! Cool Optical Illusions - Moving backgrounds, impossible objects and amazing funny pictures! CITYSHRINKER. 137 inexpensive, handmade holiday gift ideas, Part 1. DIY Decor: Paper Palm Trees. D . I . Y . Done ! It 's Yours ! Playful Pit Bull (American Bull Terrier) Guest blogger series: Felted finger puppets. Ultimate Magic Cube. Chantal's Stained Glass Patterns #2. Links: Paper Automata. Glue² chronicle - aerial screw.
Paper-model.com - Home of PaperCut software for paper model construction. Free Projects. The Paper Model WebRing. Paperindex. Free Paper Toys From The Toymaker! Home>Geometric toy. CONCERTINA PAPER SCULPTURES. ‪Melting Rubber Band REVEALED - tutorial‬‏ ‪Origami with Rubber Band - Vol. 1‬‏
---