J : #MusicBand
Jukebox the Ghost has just released a video for new single "Don't Let Me Fall Behind"!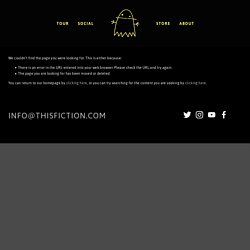 Jukebox the Ghost
The Jim Jones Revue - The Jim Jones Revue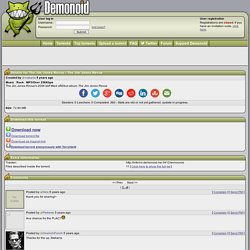 User log in
The Jim Jones Revue - Burning Your House Down
Jil Is Lucky
Japandroids
James Yuill Online | Home
JAMES YUILL
Janelle Mon?e | Official Website: Photos, Blog, Videos, Interactive, Chat and more. - JMonae.com
Janelle Monae - Cold War [Official Music Video]
Jimmy Gnecco sur Myspace Music - Ecoute gratuite de MP3, Photos et clips vidéos
Jimmy Gnecco - The Heart (2010)
Julian Lynch "Just Enough" on Vimeo
JEFF the brotherhood |MySpace
JEFF the Brotherhood - "Mind Ride"
(MARCH 16, 2011 - Honolulu, HI) In the wake of the recent earthquake and tsunami in Japan, Jack Johnson announces his support of relief and recovery efforts in the region. Johnson is donating $50,000 to GlobalGiving's Japan Earthquake and Tsunami Relief Fund to help residents of the affected areas. The non-profit is distributing funds to Save the Children, the International Medical Corps, and other organizations on the ground to provide relief and aid to victims. While traveling in Japan as part of the To The Sea tour, Johnson and his crew were in Osaka when the earthquake struck on March 11. The concert in Osaka took place as scheduled hours after the massive earthquake, as television images of the powerful tsunami began streaming in, revealing the magnitude of the devastation. Sendai, one of cities hardest hit by the tsunami, was the next concert stop scheduled on the tour.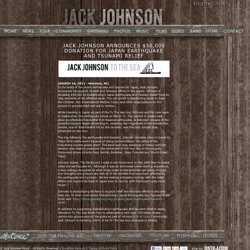 Jack Johnson
jon spencer blues explosion live at the french tv