J : #MusicBand
Jukebox the Ghost. We're planning a special video project focused on our Spring 2013 and we need YOUR help.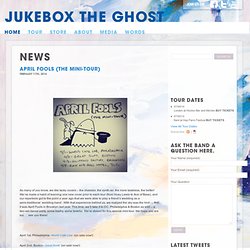 We're calling on fans to create videos of yourselves, your friends, and us! Footage might include:• getting ready for the show • stopping by the merch booth • any clips of our live set • you and your friends singing along to a song in a homemade music video These videos will be used for a special surprise from us this Spring – more details to come… Need tips on what to do? The Jim Jones Revue - The Jim Jones Revue. User log in User registration Registrations are closed .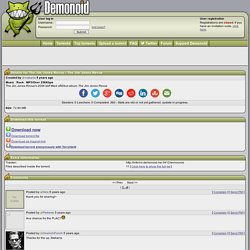 If you have an invitation code, click here Username: The Jim Jones Revue - Burning Your House Down. Jil Is Lucky. Japandroids. James Yuill Online | Home. JAMES YUILL. Janelle Mon?e | Official Website: Photos, Blog, Videos, Interactive, Chat and more. - JMonae.com. Janelle Monae - Cold War. Jimmy Gnecco sur Myspace Music - Ecoute gratuite de MP3, Photos et clips vidéos. Jimmy Gnecco - The Heart (2010) Jimmy Gnecco - The Heart (2010) Type: Audio > Music Files: Size: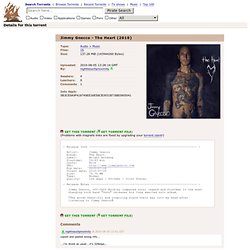 Julian Lynch "Just Enough" JEFF the brotherhood |MySpace. JEFF the Brotherhood - "Mind Ride" Jon spencer blues explosion live at the french tv.
---